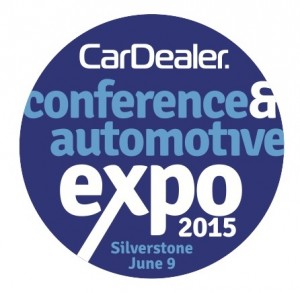 DATA security is key to the success of a car dealership, or any business for that matter – and this important issue will be the focus of one of the workshops at the forthcoming Car Dealer Conference and Automotive Expo at Silverstone on June 9.
The session will be hosted by CiRO, the corporate intelligence specialists, who can work with your dealership to put a data security strategy in place – and even turn your intellectual property into a protected revenue stream. The team from CiRO, led by chief executive officer James Brazier, will be available at our conference.
Brazier and his colleagues are all experts in their field. CiRO has advisers and management staff who are former senior members of the government security services.

Brazier promised a 'relevant and interesting' session at Silverstone on June 9. He told us: 'Data security is a subject on everybody's lips at the moment, as well as intellectual property issues and the cyber threat from the internet of things.
'We want to educate people generally and explain in simple terms what a cyber threat is and how cyber information theft may affect not just people in business but individuals as well.
'We'll be taking a look at how to best secure your customer database … and, on the flip side, how to protect it from departing employees. We deal with a lot of situations where departing employees have removed data from their employers' systems. It's quite easy for staff to take large quantities of data and export it to a competing businesses if protection measures are not in place.'
If you're thinking this all sounds rather worrying, don't be too alarmed!

Serious message
Brazier said: 'We tend not to make our presentations too boring or scary. We try to keep things humorous and have a little bit of a jokey look at things, but there is a serious underlying message.
'We can guarantee our talk will be enjoyable and valuable to dealers. You only have to look at the papers on a daily basis to see something about a data hack or data leak.
'And dealing with this issue doesn't have to be something that costs money. It can actually become a profitable arm of your business that can generate revenue.
'We will be joined at the conference by our supporting lawyers from Spring Law who will briefly explain how the end play works in terms of recovering financial losses that have occurred once a data breach has been identified.'
James Brazier will be joined at our conference by CiRO Chief Financial Officer, Mark Sullivan – together with Andrew Day and Daniel Gore from Spring Law. Along with the scheduled workshops they will also be manning a stand at the event.
Colin Channon, editor of Car Dealer, said: 'It's great to have the team from CiRO on board. We are sure their stand and workshop will be highlights of what is shaping up to be an absolutely fantastic day at Silverstone.'
MORE: Wanted to have a stand at our Car Dealer Conference and Expo? You're too late!
MORE: Why no-one can afford to miss the Conference & Expo
MORE: Come along and join us on a special day!
On SuperUnleaded: The top 10 embarrassing motoring moments we've all experienced