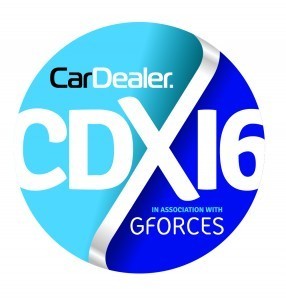 WITH just over 100 days to go, the countdown has officially begun to CDX16 – the biggest automotive expo of its type, organised by Car Dealer Magazine – and we're keen to hear why exhibitors have decided to get involved. 
We caught up with GardX – the two-time 2015 Car Dealer Power Award winners – to find out why CDX16 is the must-attend event of the year.
Crowned paint protection provider of the year and given an award for having the most innovative product of the year, GardX manufactures a range of innovative systems which are approved by motor manufacturers and used by dealers worldwide.

CDX16 will be held on Tuesday, May 24 at Silverstone in Northamptonshire, and after finding it so worthwhile last year, GardX has decided to take part again.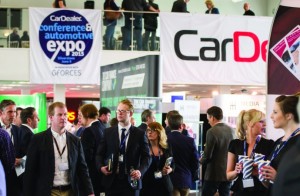 The company told us: 'Last year's CDX at Silverstone went extremely well for GardX Protection and gave us a great opportunity to showcase our success story to other valued members of the motor industry.
'The day was extremely worthwhile for GardX Protection – we met some key individuals, conducted excellent networking and gained some fantastic exposure.
'We had a fantastic stand in a prime location and we even had the GardX BTCC car along with race driver Sam Tordoff. The event was well-attended and extremely well-organised.

'GardX is hoping to gain the same exposure as last year and hopefully more – especially as the event is in its second year, which means that word of mouth and last year's reviews should draw in even greater crowds.
'The pre- and post-event marketing will give us even more exposure. This is something Car Dealer Magazine naturally does well and with CDX16 set to be even bigger than last year, we can only imagine the marketing campaign will follow suit.'
What can I expect from CDX16?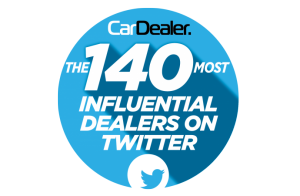 At CDX16, there will be 12 workshops for dealers to attend with hints and tips on how to improve business in a number of areas as well as keynote speeches and panel discussions with some of the biggest names in the motor trade on the Car Dealer Live stage. Speakers for the event are already confirmed as Twitter, Facebook, Google and Haymarket Automotive.
Car Dealer Magazine will also be announcing the winners of its acclaimed Twitter 140 Awards – with the gongs handed out by Twitter themselves – while the much-enjoyed Women In The Motor Industry (WITMI) session is back with a stellar line-up of panellists.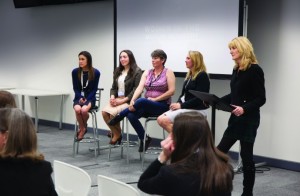 Can you really afford not to be there when your competitors will be?
Tickets to the event are FREE of charge and can be booked by clicking here.
Key features:
More than 100 motor trade suppliers, making it the biggest motor trade Expo in the UK
Even more workshops to help you learn new tricks
The Top 140 Most Influential Dealers on Twitter and Women In The Motor Industry sessions
A variety of inspirational speeches from leading keynote speakers
The biggest names in the motor trade at manufacturer and dealer level on the Car Dealer Stage
Networking opportunities at manufacturer dealer meetings
If you register for your FREE tickets today you'll get all the latest information about CDX16 as we release it and ensure you're on the guest list for the must-not-miss event of 2016.
MORE: Book your FREE tickets for CDX16
MORE: CDX16: Pro stunt and racing driver confirmed as WITMI speaker
MORE: Well-organised and well-attended: Codeweavers can't wait for CDX16
On SuperUnleaded.com: Nice And Ski-sy Does It Behind Jeep Wrangler In Snow-Struck NYC