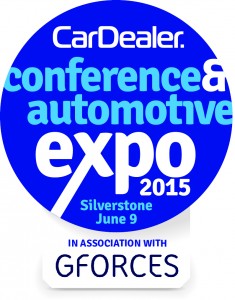 AT next week's Car Dealer Conference, many of the exhibitors will be rolling out the red carpet and showcasing the best they have to offer.
Among the highlights are:
Visit GardX to see their 2015 BTCC BMW 125, meet Sam Tordoff and Win VIP tickets to this year's BTCC.
Visit the Gen3 Glasscoat stand to meet Quentin Willson, see Chris Walker's BSB Kawasaki ZX10R and have a chance of winning a Kawasaki Ninja or a luxury holiday worth £5,000.
Catch up with Mike Brewer in the Expo.
Meet Louise Goodman and hear what she has to say in the Women In The Motor Industry session.
See Brookspeed Racing's 2015 Porsche 911 GT2 Carerra Cup racer, hot off the track at Oulton Park.
Meet Sara Williams and have a look around her 2015 BTRDA Forestry Championship Subaru.
So, the detail. Firstly, we have GardX. As most of you know, they're sponsoring a brace of West Surrey Racing BMW 125s driven by Rob Collard and Sam Tordoff – and with a pole position and race win under their belts, they're not doing too badly at all! GardX will be bringing along one of their BTCC cars direct from this weekend's Oulton Park race. 

Not only that, Sam Tordoff will be coming along to chat about the car and meet the guests on the stand. Let's hope they arrive off the back of another win. See the car on stand 211 and while you're at it, you'll be in with a chance of winning two VIP tickets to this year's BTCC.
As a guest of GardX, you will get exclusive access to the team garage and get a chance to take part in a grid walk when the cars are lining up, followed by a chance to meet the drivers and follow the race behind the scenes with the team – as well as enjoy full VIP hospitality in the team motorhome.
Gen 3 Glasscoat will be bringing along Chris Walker's brand-new Be Wiser Kawasaki ZX10R British Super Bike, currently sitting in the top 10 after two races. Not only will they have the bike on show on stand 139, they will also be giving you the opportunity to win some amazing prizes, including a Kawasaki Ninja or a £5,000 luxury holiday! And if that wasn't enough, Quentin Willson will be popping along in the afternoon to say hello and hand out prizes, including VIP BSB tickets and Palmersport driving experiences!
Not to be outdone by our exhibitors, we've arranged a few special vehicles and guests too.

Our very own host of the Used Car Awards, Mike Brewer, will be coming along, and you'll find him floating around and spending time on the Car Dealer stand.
Continuing the BTCC theme, we're pleased to confirm the host of this year's ITV BTCC coverage, Louise Goodman, will also be hosting our Women in the Motor Industry session. With over 20 years' journalism and presenting experience, Louise is sure to add some great value and insight.
We've also arranged for a very special Carrera Cup Porsche 911 to be on show in the main hall. And hot from supporting the BTCC race at Oulton Park will be Brookspeed's GT2 car. We think the Brookspeed car has the best livery on the grid and in their rookie year in the series, Martin Braybrook's team have already seen a top-six finish. As well as being a Porsche specialist down near us in Hampshire, Martin has an extensive history in racing and he'll be there to show off this year's racer and answer questions along the way.
To complement the 911, we will also be featuring Sara Williams' Subaru Impreza rally car. One of only a handful of female rally drivers, Sara is taking part in our Women in The Motor Industry session and will be bringing along her Subaru on the day which she is currently running in the BTRDA Forestry Championship.
Silverstone will be also providing us with two of their experience supercars to adorn the entrance areas of the event.
See you there!
Guide to the expo: The floorplan for the Car Dealer Conference & Automotive Expo on June 9 – download here.
What's happening hour-by-hour: The must-attend workshops, keynote speeches and breakout sessions (plus, find out where you can get a cup of coffee!) – download the morning programme here and the afternoon programme here.
The numbers game: 2,000 people now signed up for #CDX15
MORE: Why you mustn't miss Manheim at the Car Dealer Conference & Automotive Expo
MORE: Women in the Motor Industry session at the Car Dealer Conference & Expo