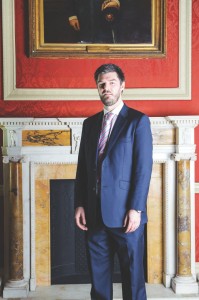 Google believes car dealers who are not visible on mobile will fall out of favour with buyers after a 'digital tipping point' was reached in 2014.
In an exclusive interview with Car Dealer Magazine, Scott Sinclair, Google's industry manager for automotive, revealed that this year more consumers looked up car search terms on mobile than on desktop.
That means dealers who have failed to optimise their websites for mobile traffic are likely to start losing out as buyers head elsewhere.

'This year 55 per cent of all automotive searches came from mobile devices,' Sinclair told Car Dealer.
'For dealers who are not visible across all devices with optmised websites at every stage of the customer research journey they will simply fall out of consideration as buyers narrow their choice of make, model and dealership.
'Dealers need to be always on, across all devices, and always engaging.'
Sinclair gave his advice to Car Dealer as part of our Automotive Influencers feature. Every year we bring together some of the biggest names in the industry to discuss their hopes and fears for the coming year.

The feature – which will be published in Issue 83 and comes out in January – has opinions from car manufacturer bosses, dealer group chiefs, trade suppliers and thought provokers like Google.
Sinclair added: 'Dealers need to take a moment to think about how much they invested in their latest plate-glass showroom and how many consumers visited this.
'Then think about how much they invested in their website and how many potential consumers visited them there.
'Given that 92 per cent of consumers will do research online before they visit the dealership – does their internet presence live up to expectations?'
The full feature can be read in the next issue of Car Dealer. Subscribe via CarDealerClub.com or download our free iPad issue here.
More: What our automotive influencers had to say
More: A Christmas message from a dealer
More: Another new Nissan has arrived, but what is it?