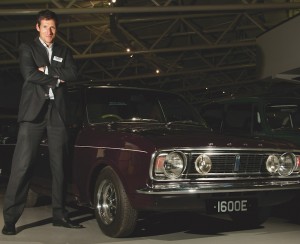 GOOGLE is the latest speaker to be signed up for next week's Car Dealer Conference.
The company's head of automotive, Alex Rose, will be focussing on the changing role of mobile and the 'context' that mobile searches bring to automotive research – such as location, device, time of day and more.
The search engine giant joins other speakers including headline sponsors Pro-Align, BCA and Glass's Guide among others – click here to read the full line-up.

And later in the day, Rose will join a panel made up of highly influential automotive commentators in the Car Dealer Clinic – a live Q&A session where dealers can pose questions and get answers.
Google joins the likes of the Finance & Leasing Association, Trading Standards and a former fraud squad officer.
The conference will be held next week at the Heritage Motor Centre, Gaydon. The FREE to attend event is the ideal destination for dealers who want to see the latest products and services that can help increase profit, save money and protect their business.

Attendees be hearing from key speakers on the day, who'll be sharing ideas and solutions to help dealers make the next 12 months even more profitable.
Headlining the conference will be the industry specialists Pro-Align who'll also be holding a live demonstration of the latest developments in wheel alignment technology. Dealers will also be hearing from other expert speakers – GardX; Autos on Show; Contact Advantage; ADP; Autotrade-mail; Glass's Guide; BCA and Autoffsets are all confirmed.
Expo
Meanwhile the Heritage Motor Centre's exhibition hall will be full to bursting point with the Car Dealer Conference Expo. Exhibitors from all areas of the trade and motor industry will be on hand to explain about the products and services they can offer to dealers.
Register
Time is running out to get your name on the attendance list. The event is FREE so click here to register NOW