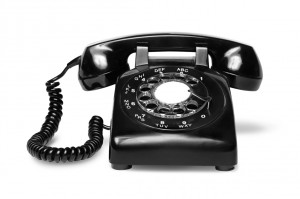 A MILTON KEYNES dealership's phone lines have been red-hot… with women wanting to book breast-screening sessions.
A telephone mix-up has meant calls to the local hospital have been redirected to the sales team at Glyn Hopkin Ltd in Redmoor.
'It was all to do with numbers beginning with 82 and 24 getting confused, and the hospital's IT people couldn't sort it,' a member of the exasperated sales team told Car Dealer.

'It got to the stage when we had quite a script ready to tell the callers what had happened when they came to us in error.
'We let everyone know what was happening, but we were told it was an error in the phone system and they were struggling to put it right.
'It's been going on for a year or so. In fact, I got another call last night…'
In a statement, Milton Keynes Hospital said the problem was caused by a wrong phone number appearing on their website.

They said: 'We were made aware of an error on our website where the phone number for our breast screening service was incorrect. This has now been rectified.
'We believe the error was introduced when we launched our new website. As soon as we were made aware of the error it was corrected and we are checking all published numbers to ensure there are no further errors.'
MORE: A warm welcome to the tyre hotel…
MORE: New Hyundai i20 prices and specifications revealed