ONE of Britain's leading independent car retailers has created 300 jobs with the opening of a National Vehicle Preparation Centre in Peterborough.
The new facility represents an investment of £14 million by Big Motoring World, an award-winning dealership group that specialises in the sale of quality pre-owned cars from prestigious manufacturers such as BMW, Audi and Mercedes-Benz.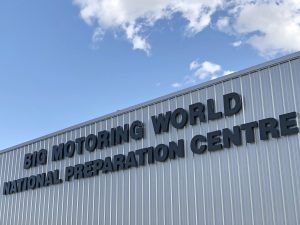 It has been equipped with an array of specialist equipment to ensure that vehicles marketed and sold by Big Motoring World are prepared to the highest of standards before being dispatched to the company's sales sites in Kent and East London.

And the project to create the preparation centre was completed in double-quick time.
Big Motoring World sealed the deal to purchase the 170,000 sq ft warehouse in Peterborough's Morley Way just a few weeks ago and work soon got under way to make it fit for its new purpose.
The scale of the operation now running at the centre is truly impressive and demonstrates Big Motoring World's ambitions for growth – as well as its determination to exceed industry standards when it comes to vehicle preparation.
The building is equipped with a full production line, more than 70 ramps for maintenance work and pre-delivery inspections to be carried out and 15 MOT bays.

There are 14 ovens so that paintwork can be made as good as new and even three photobooths so pictures can be taken for the purposes of online advertising.
Big Motoring World has certainly come a long way since the days it was founded on the driveway of its CEO, Peter Waddell, 30 years ago.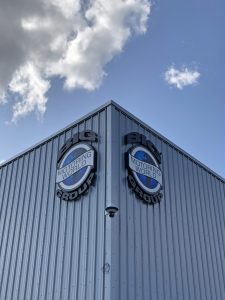 It typically has around 3,500 high-quality vehicles in stock and sold a staggering 22,000 cars during 2018. The new preparation centre will ensure the ongoing high quality of the cars it supplies to customers and provide a springboard for future growth.
Bob Ruprah, operations director at Big Motoring World, said: 'I'm delighted to have been involved in the creation of our national preparation centre.
'We received the keys to the building on June 1 and got the site operational exactly two months later – it was a phenomenal team effort.
'Everyone in Peterborough has given us the warmest of welcomes and the staff we have recruited are of the highest calibre with exactly the skill sets we need.'
Mr Waddell, Big Motoring World's chief executive, said: 'I'm proud of the whole team and Bob in particular who has played a key role.
'This is an exceptional facility of which any dealer group would be proud and shows that even after 30 years in business, we never stand still. We have even more exciting plans for the future – watch this space!'
There are still some vacancies at Big Motoring World's National Vehicle Preparation Centre. To find out more, click here.
MORE: Read September's sizzling September issue for just £1.99
MORE: Patrick Marinoff is appointed managing director of Alpine