Sponsored content
HOW are you going to improve your vehicle margins?
Apologies for the provocative question. Many motor dealers are having a tough time at the moment. A potent mix of increasing competition, customer acquisition costs and stock purchase challenges is making vehicle margins increasingly difficult to maintain, let alone improve. Many in the motor industry predict that more dealerships will cease trading in 2019 compared with 2018.

Put a date in your diary now in order for you to allocate some time to answer the above question.
Too assertive a statement? Possibly, but every business failure starts with eroding margins. Take action and accept that the problem will not disappear on its own. Better this article encourages you into action than a cashflow crisis.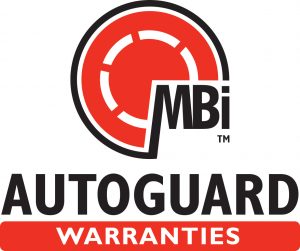 Perhaps it is time you let a third party come in and review your business. After all, there could be a dealer a few miles away from you who is selling at a higher margin even though they are selling the same vehicles as you.
There are many third parties to choose from. You could hire an independent business consultant, an industry guru or someone who offers staff training and consultancy advice. However, if you want good, free advice from a third party that works with over 1,000 motor dealers in the UK, then there is only one award-winning name in town and that is Autoguard Warranties Ltd.

At Autoguard Warranties, we have become a one-stop shop for dealers of all vehicle types who want to improve their vehicle margins. Each one of our dealerships has its own dedicated, fully trained business consultant and they have one objective: to help your business grow. What's more, our advice and support are completely free. Here's just a taste of what we can do for you:
• Improve your Income Per Unit Development (IPUD).
• Update you on industry trends and how to utilise the internet to drive customers to your forecourt.
• Inform you of buyer habits and how they are changing.
• Appreciate what your customers
value the most.
• Help you thrive despite reduced chassis margins.
• Suggest improvements on how you
can dress your forecourt.
• Recommend ways you can buy in stock for less money.
• Highlight areas where your face-to-face sales techniques can be enhanced.
• Help you reduce your marketing costs.
• Stay compliant with the latest rules and regulations.
Having the ability to easily include or upsell Autoguard Warranties products in your aftersales process has helped many of our dealers more than double their vehicle margins.
You are in very safe hands if you decide to choose Autoguard Warranties to grow your business. We have a 98 per cent dealer retention rate. This says a lot about how much our existing dealers value our support.
We also spend more than £100,000 per year on point-of-sale materials to help drive more customers to your forecourt. We can even provide you with a zero per cent interest-free credit facility so that your customers can spread their warranty or GAP purchases over 10 months.
Our easy-to-use online dealer portal and customer app make it simple to manage any aftersales and ensure you spend more time in front of your customers rather than your computer. You can monitor any claims in real time and take the risk out of managing your own in-house vehicle warranty programme.
The benefits don't stop there. If you offer vehicle repair services and your customer brings their broken-down vehicle in for repair, then providing the fault is covered we will pay you to get the customer's vehicle back on the road.
What is the best way forward? If you are struggling to answer the question at the start of this article, then give Autoguard Warranties a call. There is no upfront cost, no obligation, no capital investment and no risk required.
• Book a free business consultant appointment now either by calling 0343 227 1499 or sending an email to [email protected]