A BMW M3, used and abused on the TV show Top Gear, and which was sold by a used car dealer in Kent last year, has reappeared at British Car Auctions.
The customer who bought the car in December, Rob Willis, from Dartford, originally splashed out £50,000 on the BMW M3 late last year, only to find it was riddled with faults it picked up on a Top Gear shoot.
Soon after purchasing the rear-wheel-drive sports car, Willis noticed that the M3 was suffering from brake and steering issues.

He returned the BMW to the dealership, where the sales team swapped the vehicle for a BMW 330d.
However, that very same car has now been spotted once again – this time heading through the auctions at BCA Brighouse near Bradford.
@CarDealerEd Thought I'd found a nice M3 @BCA_Auctions Perhaps not. pic.twitter.com/xSBy1SPNhf

— Roundstone VanCentre (@Roundstone_Vans) January 17, 2016
Willis bought the car under the impression that it was an ex-demonstration vehicle after being told it had been used by one of the managers at the dealership.
It was only later that Willis' fiancee spotted the very same car going very sideways on the Top Gear test track.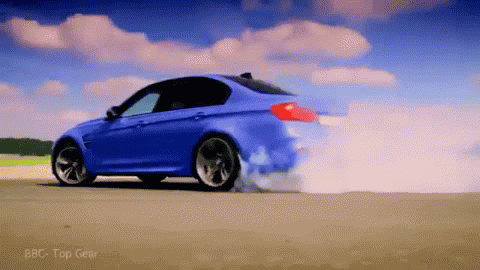 Speaking to The Sun, Willis said: 'When I bought it, I was told it was an ex-demo which one of the managers had been driving. The brakes were constantly squeaking and the steering wheel made a clunky noise every time I came off the motorway.
'The dealers told me it was a mistake and the car should never have been sold as it was unfit for the road.'
Car Dealer was this morning awaiting comment from BCA.
MORE: Shares in Renault plummet by 20 per cent following police raids
MORE: Aberdeenshire dealership targeted by thieves over the weekend
MORE: FLA announces continued strong growth in motor finance
On SuperUnleaded.com: Are supercars just too slow for you? How about buying this 2,200hp Lambo?