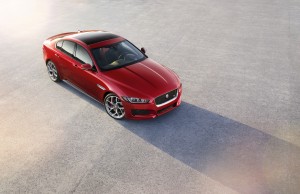 THE Jaguar XE has been named 'Most Beautiful Car of 2014' at the 30th edition of the Festival Automobile International in Paris.
Jaguar director of design Ian Callum collected the award in front of a crowd of 600 VIPs and more than 60 members of the media.
The award is decided by a public vote, with more than 100,000 votes cast across 59 countries.

Beating competition from the Mazda MX-5, Mercedes C-Class Estate and Fiat 500X, the Jaguar XE took victory with 28 per cent of the votes.
This is the XE's second French award since the Paris Motor Show in October 2014, where it was crowned 'Best Production Car' by Auto Plus magazine and the listeners of French radio station, RTL.
MORE: Medal honour for Ian Callum
MORE: New kid on the Jaguar block is packing a powerful punch