THE LAMBORGHINI Diablo that was driven by Jay Kay in the music video for the 1996 Jamiroquai song Cosmic Girl is on sale for £549,995.
The Diablo is being sold by Preston-based supercar dealer Amari, the same company that sold this exact car to Jay Kay as well as to its three subsequent owners, the latter of whom owned it for four years. The Lamborghini can also be viewed on Auto Trader.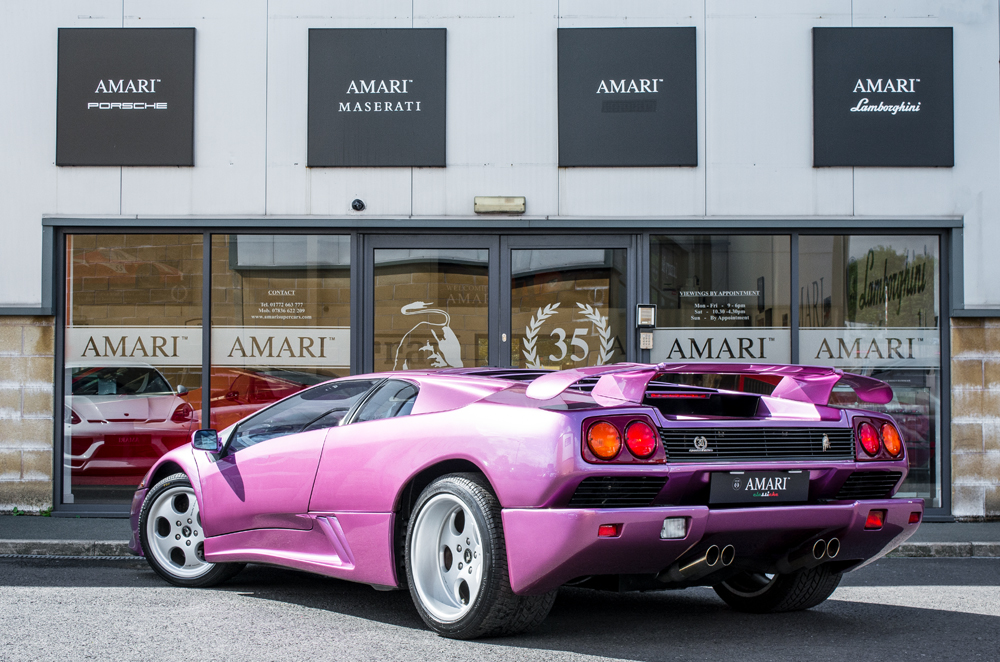 The car appeared in the famous Cosmic Girl music video, where it raced against a Ferrari F40 and an F355 Berlinetta. During filming, the Diablo's windscreen was knocked out, which explains why Jay Kay's hair was blowing about in the wind in the video, but it has been repaired since.

This particular Diablo is one of the SE30 limited editions, of which only 150 were built in celebration of 30 years of Lamborghini road cars. This is another justification for the titanic price tag.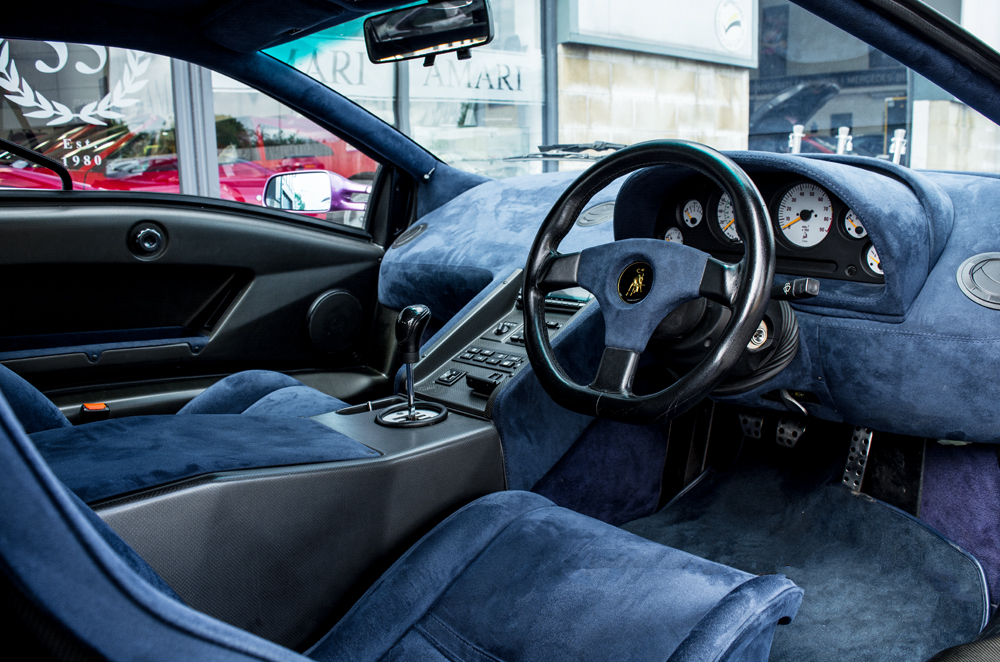 The Diablo has a 5.7-litre V12 engine, with a variety of modifications taking the total power output up to 525bhp and allowing for a top speed of 207mph.
The Lamborghini is finished in Viola Metallic paint and has Blu Suede interior upholstery. There's 17,276 miles on the clock and the bodywork is in perfect condition, as are the 18-inch magnesium wheels.
The car comes with the original handbook, service book, leather wallet, keys and fobs, as well as a variety of other paperwork.

MORE:  Surrey dealership named one of the fastest-growing businesses in Europe
MORE: McLaren wrecked as it crashes into building on country road
MORE: Supercar dealer sponsors superstar cyclist
On SuperUnleaded.com: Classic car values go sky high as Ford Sierra Cosworth RS500 fetches more than £100,000 at auction