Here's your business, motoring and news round-up for Tuesday, July 14
PM makes face coverings compulsory in England's shops
Wearing a face covering in shops and supermarkets is to be made mandatory in England in a fresh move to stop the spread of the coronavirus, the government has announced.
In a statement today, Health Secretary Matt Hancock will say anyone failing to comply with the order – which comes into force on July 24 – could face a fine of up to £100.

The move follows a weekend of confusion over whether ministers intended to make face coverings compulsory after Boris Johnson said they were looking at 'stricter' rules. Read more on what it means for car dealers here.
Worst-case could see 120,000 Covid-19 deaths this winter
A second wave of coronavirus infections this winter could be more serious than the first, with 120,000 hospital deaths in a 'reasonable worst-case scenario', scientists advising the government have warned.
A new report from the Academy of Medical Sciences, commissioned by the government's chief scientific adviser Sir Patrick Vallance, says action must be taken now to mitigate the potential for a second peak of Covid-19.

The report, from 37 scientists and academics, acknowledges there is a high degree of uncertainty about how the Covid-19 epidemic will evolve in the UK over the coming months, but sets out a 'reasonable worst-case scenario' that would see the R rate rise to 1.7 from September.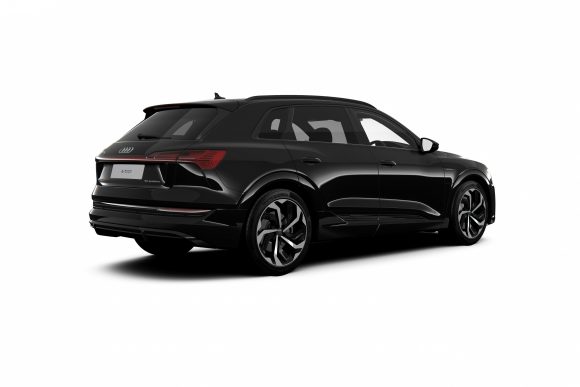 Audi introduces revised trim line-up for e-tron models
Audi has simplified the e-tron's model range by offering the same trim levels across the 50 and 55 variants.
The line-up now includes high-specification Black Edition and Vorsprung trims that bring improved styling and top-of-the-line equipment levels, with the other trims being Technik, Sport and S line.
All grades benefit from an updated interior, which now gets a new-generation infotainment system. Audi says it's 10 times more powerful than its predecessor and comes with new capabilities such as wireless smartphone connection.
UK retail sales jump in June
UK retailers have said they saw the biggest monthly sales jump in more than two years in June after swathes of high street stores reopened but warned that the troubled sector is 'not out of the woods yet'.
The BRC-KPMG retail sales monitor for June revealed a 3.4 per cent increase, representing the highest increase since May 2018.
It represented the first growth since the lockdown and significantly outstrips an average decline of 6.4 per cent over the previous three months. The jump was driven by a surge in online sales and the reopening of non-essential retailers on June 15.
GDP could fall by 13 per cent this year 
The UK's GDP could fall by 13 per cent this year as the prospect of a second spike in coronavirus cases leads to further economic 'uncertainty', a financial expert has warned.
Richard Hughes, who is the Office for Budget Responsibility's (OBR) prospective new chair, said the decline would be 'twice as big' as the initial impact of the 2008 financial crisis.
Speaking to the Treasury Select Committee yesterday, he outlined the 'exceptional economic shock' the UK had suffered during the pandemic.
FTSE 100 closes higher as trading optimism continues
The FTSE 100 closed in the green as global stocks enjoyed a bullish run on the back of continued optimism in relation to the progress of Covid-19 drugs.
The London markets were calm ahead of a week of economic news, with traders hopeful that it will reveal the start of a V-shaped recovery in the UK.
London's top flight closed 80.78 points higher at 6,176.19p at the end of trading on Monday. The German Dax increased by 1.32 per cent, while the French Cac moved 1.73 per cent higher.
Asda begins Supreme Court equal pay fight 
Asda bosses have begun a Supreme Court equal pay fight with supermarket workers.
More than 30,000 Asda store workers, most of whom are women, have brought equal pay claims after complaining that staff working in distribution depots unfairly get more money.
Five Supreme Court justices yesterday began to consider whether Asda supermarket staff were entitled to compare themselves to distribution staff for equal pay purposes.
Nearly four years ago, an Employment Tribunal judge decided that supermarket staff were entitled to compare themselves. That decision was upheld by Court of Appeal judges in 2019.
Heathrow suffers 95 per cent drop in passengers in June
Heathrow's passenger numbers were down 95 per cent year-on-year in June, with just 350,000 people travelling through the airport.
Its North America and Africa markets saw the biggest declines, according to Heathrow.
Across all destinations, the number of flights was down 82 per cent as demand for travel remained low due to the coronavirus pandemic.
Demand for inbound travel was 'immediately' hit when the government's quarantine policy came into force on June 8.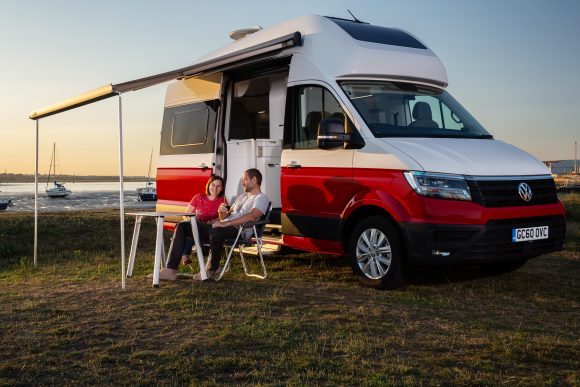 Volkswagen offers £2,000 of free options on the Grand California 
The new Volkswagen Grand California now comes with up to £2,000 of free optional extras so buyers can specify their motorhome to suit their needs.
The deal runs until the end of 2020, with the options being ordered at the same time as the vehicle with prices for the Grand California starting at £72,745.
Standard specification includes a fully fitted kitchen, panoramic skylights, and a separate wet room with toilet, sink and shower. There are two body style choices called 600 and 680, which come with an overhead cab to sleep a total of four or a longer double bed with overhead storage.
Pretty cloudy day ahead
Today most areas will be largely dry and cloudy, with just a few showers. However, Northern Ireland will see spells of rain move in from the west through the day which will be heavy at times, says the BBC.
Tonight, much of the UK will be cloudy, with spells of rain moving across western areas, but these will be mostly light and patchy. Eastern areas will remain largely dry with a few clear spells.
Tomorrow will be a cloudy and dull day for most with patchy light rain and drizzle at times, especially in the north. Southern parts of England and Wales should be largely dry. It'll be getting warmer for the weekend.
Catch up on yesterday's Car Dealer Live legal special with Lawgistics here