Here is your business, motoring and news round-up for Thursday, July 16
Oxford vaccine hopes rise
Human trials of a potential Covid-19 vaccine being developed by scientists in Oxford are reported to have shown promising results.
Researchers believe they have made a breakthrough after discovering the jab could provide 'double protection' against the virus, the Daily Telegraph reported.

The newspaper said the phase 1 trial in healthy adult volunteers, which began in April, showed the vaccine generated an immune response, with blood samples indicating it stimulated the body to produce both antibodies and 'killer T-cells'. The combination of the two responses 'will hopefully keep people safe', a source told the paper.
Nissan rules out producing new Ariya EV at Sunderland 
Nissan has ruled out producing its new Ariya EV at its production facility in Sunderland.
The UK plant, which produces key crossovers – such as the Qashqai and Juke – as well as the electric Leaf, seemed like a prime spot to produce the Ariya, given its expertise.

However, Nissan has ruled out producing this new EV alongside the Leaf in the UK, and it will instead be built in Japan at the Tochigi facility, which produces more premium Nissan and Infiniti models, along with the GT-R and 370Z sports cars.
Bitcoin Twitter hack targets celebrities
Elon Musk, Bill Gates and Barak Obama were among high-profile Twitter users who saw their accounts fall victim to a hack last night.
Scammers appeared to take over the accounts of famous faces and large companies requesting donations of cryptocurrency Bitcoin.
Twitter took the step of stopping verified accounts from tweeting as it dealt with the issue, with founder Jack Dorsey saying: 'We're diagnosing and will share everything we can when we have a more complete understanding of exactly what happened.'
74 per cent want choice on sending children back to school
Almost three quarters of parents want to be able to choose whether to send their children back to school in September, new data suggests.
Education Secretary Gavin Williamson has previously warned that every child in England will be expected to attend school in the autumn unless there is a 'proper medical reason' for their absence, and parents could be fined.
A poll of 4,800 parents in England, Wales and Northern Ireland found that 74 per cent would like the right to decide whether to send their child to school between now and Christmas.
London's West End could lose £5bn and 50,000 jobs
More than 50,000 jobs could be at risk in London's West End if tourists and office workers do not return, a partnership representing the area has warned.
The New West End Company, which represents 600 businesses across Oxford Street, Bond Street, Regent Street and Mayfair, said the district could also lose £5bn in sales without further government assistance.
In the first full month since the reopening of non-essential retail on June 15, just 5.1m people visited the West End – down 73 per cent year-on-year for the same period.
London markets bounce on vaccine progress
The London markets surged as traders were hopeful following news of progress regarding two drugs firms' efforts to produce a coronavirus vaccine.
Positive vaccine news from US biotechnology giant Moderna and suggestions by Robert Peston that there has also been progress for the Oxford Covid-19 vaccine backed by AstraZeneca put a smile on the face of traders.
The FTSE 100 closed 112.9 points higher at 6,292.65p at the end of trading on Wednesday. The German Dax increased by 1.84 per cent, while the French Cac moved 2.03 per cent higher.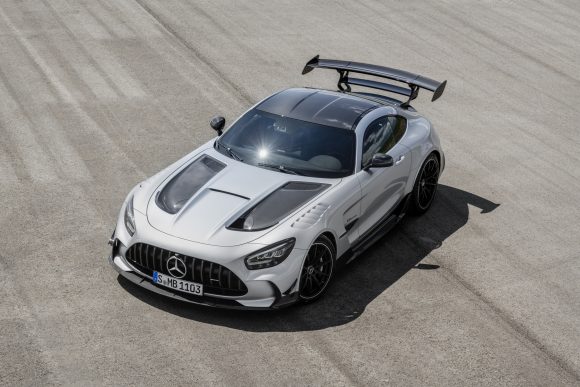 Mercedes-AMG GT Black Series has a 202mph top speed
The Mercedes-AMG GT Black Series is the most hardcore version of the German supercar yet – with the most powerful AMG V8 engine ever made.
It has been designed to embody AMG's motorsport know-how in a track-focused but road legal car, and as such it boasts an uprated engine and extensive exterior styling modifications.
The engine is an 'extensively redeveloped' version of the twin-turbo 4.0-litre V8 engine that makes 720bhp and 800Nm of torque. 
Credit card spending halved in April 
Credit card spending halved during the first full month of the coronavirus lockdown as shoppers turned their backs on big-ticket purchases such as white goods and holidays.
In April, the number of credit card transactions by UK cardholders recorded a sharp 45.9 per cent annual fall to 163m, the lowest level in over nine years, as people transformed their shopping habits.
The total value of credit card transactions in April fell to £8.7bn, a 50 per cent fall compared with April 2019, the figures from trade association UK Finance show.
Nearly a third of UK firms plan to axe jobs
Almost a third of UK firms plan to lay off staff over the next three months in a further sign of the coronavirus pandemic's devastating impact on Britain's job market, according to a report.
The British Chambers of Commerce (BBC) quarterly recruitment outlook reveals that 29 per cent of 7,400 firms surveyed expect to axe jobs over the third quarter – a record high for the study.
The report – compiled in conjunction with Totaljobs – found that 28 per cent of firms polled had already cut roles between April and June.
Asos to repay furlough cash 
Asos has said it will repay furlough cash to the government after it saw sales jump as house-bound shoppers bought more 'lockdown products'.
The online retailer said it saw increased demand for these products, which it said included loungewear and skincare.
Total sales jumped 10 per cent to £1bn in the four months to the end of June, it told investors on Wednesday. Asos said that customers returned significantly fewer clothes during the period too, as people stayed at home.
Apple and Ireland win tax appeal
Apple and Ireland have won their appeal against the European Commission over a £11.6bn tax bill.
The General Court in Luxembourg annulled the decision taken by the commission over Irish tax rulings in favour of the tech giant. The commission previously said the tech giant paid an effective corporate tax rate of just one per cent on profit from sales made across the EU by routing them through a firm based in Ireland.
However, in its judgment the General Court stated that the commission was 'wrong' to declare that Apple Sales International (ASI) and Apple Operations Europe (AOE) had been granted a selective economic advantage and, by extension, state aid.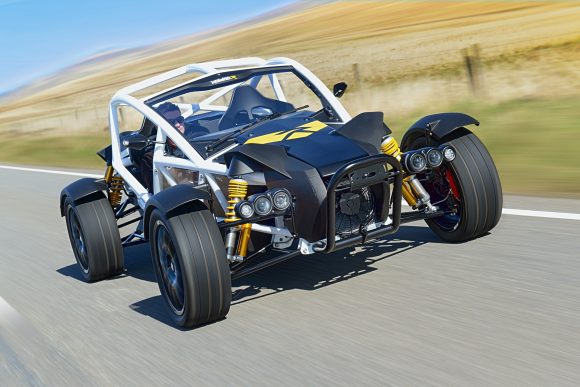 Ariel reveals limited-edition 335bhp Nomad R
Ariel has revealed the Nomad R – the most powerful version of its rugged sports car to date and limited to just five examples.
It will be powered by a supercharged 2.0-litre Honda Civic Type R engine making 335bhp and 330Nm of torque, putting it 100bhp and 90Nm up on the standard car. 
It has a six-speed manual transmission and is capable of going from 0-60mph in under three seconds and on to a top speed of 136mph.
Peak of the heat in the south
It will be a cloudy day with patchy rain for north-western areas but elsewhere it will be largely dry and warmer with a few sunny spells developing.
Tonight, it will remain dry and mostly cloudy for England and Wales, says the BBC, while for Scotland and Northern Ireland it will stay cloudy with a band of rain moving southeast.
On Friday, the rain will move out of Scotland and Northern Ireland with it becoming drier and brighter, but Northern England and north Wales will see the cloud and rain moving in. Elsewhere it will be warm with sunny spells.
Yesterday's Car Dealer Live: Matt Cleevely of Cleevely Electric Vehicles