Here's your motoring, business and news round-up for Friday, July 17
NHS funding boost to protect against second wave
The NHS will get an extra £3bn in funding to prepare for a possible second wave of the coronavirus pandemic, Boris Johnson is set to announce.
In the wake of a dire warning of the consequences of Covid-19 rebounding, Downing Street said the funding will allow extra hospital capacity while allowing routine treatments and procedures to continue.

It comes after a report commissioned by the government's chief scientific adviser Sir Patrick Vallance warned there could be 120,000 hospital deaths in a 'reasonable worst-case scenario'.
Leicester mayor hits out at 'sledgehammer approach' over lockdown
Leicester's mayor has criticised the government for taking a 'sledgehammer approach' to the city's lockdown after Matt Hancock announced only a partial relaxation of the measures imposed more than two weeks ago.
The Health Secretary told MPs on Thursday afternoon that restrictions on schools and nurseries would be lifted from July 24, while councils would be given local powers to close non-essential shops where necessary.

But pubs and restaurants will remain closed, and restrictions on non-essential travel and only having social gatherings of up to six people will remain in force, pending another review in a fortnight.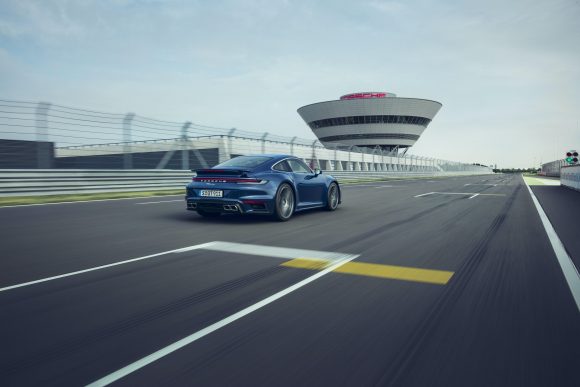 Porsche reveals new 911 Turbo
Porsche has unveiled its new 911 Turbo following on from the introduction of the range-topping Turbo S model earlier in the year.
The new car packs a twin-turbocharged 3.7-litre flat-six engine with 527bhp, allowing it to slot in between the less powerful Carrera 4S and the tip-top, 641bhp Turbo S. 
Capable of going from 0-60mph in under three seconds and travelling on to a top speed of 199mph, the Turbo is 39bhp more powerful than the car it replaces. 
British Airways to retire Boeing 747s
British Airways is to retire its fleet of Boeing 747s with immediate effect.
The airline has used the craft since July 1989 and is currently the world's biggest operator of the 747-400 model. It was planning to retire the fleet of 31 craft in 2024 but its end has been hastened by coronavirus.
The company said: 'It is with great sadness that we can confirm we are proposing to retire our entire 747 fleet with immediate effect.'
Demand for flights 'will not recover until 2024'
Demand for air travel will take longer to return to pre-pandemic levels than initially expected, according to the latest industry forecast.
Trade body ACI Europe, which represents European airports, said it does not expect passenger numbers to recover until 2024, one year later than it predicted in May.
This comes after figures for June show the increase in air travel following the easing of coronavirus restrictions has been slower than anticipated.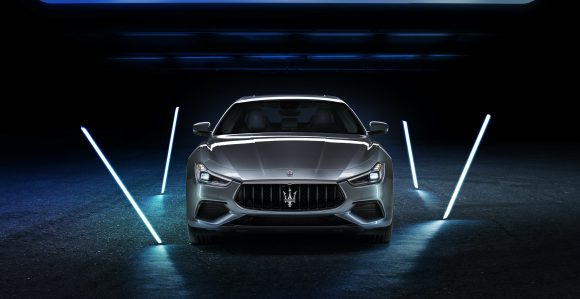 Maserati unveils new Ghibli Hybrid
Maserati has kicked off its electrification plans with the new Ghibli Hybrid. 
The saloon car ditches its old V6 engine in favour of a new, more efficient 2.0-litre turbocharged four-cylinder petrol engine linked up to a mild hybrid system.
The exterior has been tweaked to showcase the car's greener credentials, with blue details and a grey colour which is unique to the electrified model. Two trims will be available from launch – sporty GranSport and high-end Gran Lusso.
Poundland to trial online deliveries
Poundland is to trial an online delivery service and refurbish a raft of high street stores as part of the 'biggest transformation in its history'.
The discount chain said that customers will see refreshed stores and extended choice as a result of the multimillion-pound investment plan.
The transformation plan will also see it pilot a poundland.co.uk home delivery service early next year from its new distribution site.
FTSE slides as mixed Chinese data weighs on sentiment
The FTSE 100 closed in the red as global sentiment was cautious on the back of mixed economic data from China and an uninspiring update from the European Central Bank.
The value of the pound recovered to push higher after it slumped in the morning session following disappointing UK jobs data.
London's top flight closed 41.96 points lower at 6,250.69p at the end of trading on Thursday. The German Dax decreased by 0.43 per cent, while the French Cac moved 0.46 per cent lower.
Pizza Express working on plans to close 75 sites
Restaurant chain Pizza Express is reportedly planning to axe around 75 sites across the UK as part of a rescue deal that could put hundreds of jobs at risk.
The group is working on a restructuring to weather the coronavirus crisis, which is set to see it hold talks with landlords to shed hard-hit eateries and slash rents, according to Sky News.
It is understood the final number of its 490 UK and Ireland restaurants under threat of closure will depend on these talks as part of the so-called company voluntary arrangement (CVA).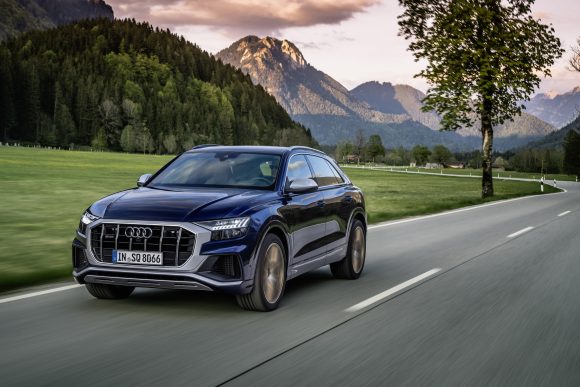 Audi SQ7 and SQ8 swap diesel for petrol
Audi has ditched the diesel engines from its SQ7 and SQ8 SUVs, instead switching to a 4.0-litre petrol engine.
The V8 powerplant ups performance by about 72bhp to 500bhp, while torque is measured at 770Nm. Both models boast a 0-60mph time of 3.9 seconds and can go from 50 to 75mph in 3.8 seconds.
The engine is mated to an eight-speed automatic transmission and all-wheel-drive system, while adaptive air suspension is fitted as standard to improve the ride and aid handling. All-wheel steering is standard.
China becomes first economy to grow since virus pandemic
China became the first major economy to grow since the start of the pandemic, recording an unexpectedly strong 3.2 per cent expansion in the quarter after anti-virus lockdowns were eased.
Growth reported yesterday for the three months ending in June was a dramatic improvement over the previous quarter's 6.8 per cent contraction – China's worst performance since at least the mid-1960s.
But it still was the weakest positive figure since China started reporting quarterly growth in the early 1990s.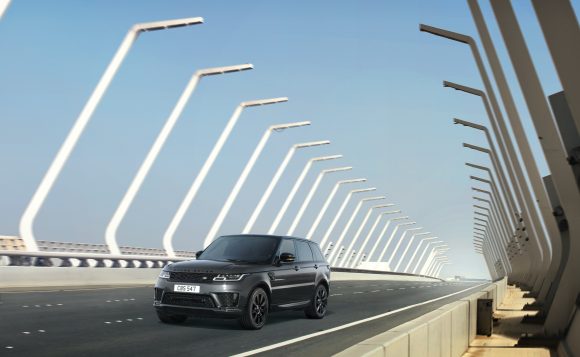 Range Rover Sport gains new engines 
The Range Rover Sport's appeal has been bolstered with the introduction of efficient new mild-hybrid engines and special edition trim levels.
The Sport gains cleaner new in-line six-cylinder diesel engines which incorporate 48-volt mild-hybrid technology.
The Ingenium engines meet the latest emissions regulations with the new D350 diesel capable of 0-60mph in well under seven seconds. However, CO2 emissions of 237g/km make it cleaner than the outgoing V8 diesel. A lower-powered D300 variant is also available.
Showers creeping south
Today, southern Scotland, northern England and Northern Ireland will be mostly cloudy with patchy rain while the rest of the country will be dry with sunny intervals, says the BBC.
Tonight, there will be rain across central areas of the UK which will move south, although the south and east of England will stay dry. The north will be dry, but with a few showers in the north-west.
On Saturday, much of England and Wales will see rain move south-eastwards, it will be mainly light, but with some heavy bursts at times. It will be mainly dry for the north, but with a few showers in the north-west.
Car Dealer Live midday today: Sandy Burgess of the SMTA