Here's your business, motoring and news round-up for Sunday, July 5
Sporting events and movie productions to go ahead 
New quarantine exemptions will allow major sporting events as well as TV and film productions to go ahead this summer, the government has said.
Silverstone will be able to stage races in August, and the move gives the green light for international cricket, Champions League and Europa League football, the PGA British Masters Championship and the World Snooker Championships to take place.

The easing of rules will see some sports stars and their support teams, as well as international film and TV stars, directors and producers, exempt from quarantine, if they are essential to the event or production.
Mission Impossible filming to resume in UK 
Filming on the latest Mission Impossible movies will be able to resume in England as the government looks to exempt high-end stars from quarantine too.
Culture Secretary Oliver Dowden has spoken to the franchise's 58-year-old star Tom Cruise about how the production will be able to continue.

Both Mission Impossible 7 and 8 are being shot at the Warner Bros Studios Leavesden in Hertfordshire. The government will publish guidance allowing 'small numbers' of essential cast and crew to travel to the UK without having to quarantine for 14 days.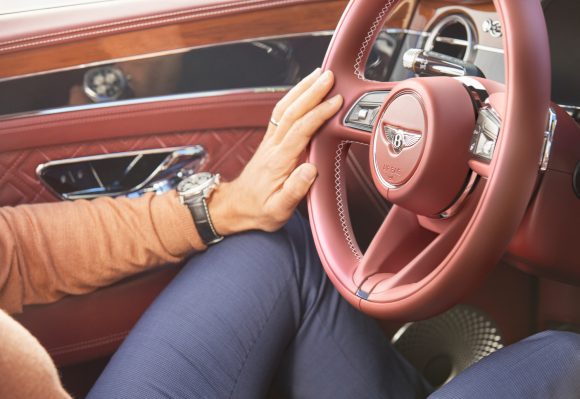 Bentley updates options for Continental GT
Bentley has revealed updated specification and options for the Continental GT adding a range of new colours, a new steering wheel, and the option to have a panoramic roof on the V8.
The Bentley Continental GT is available as both a coupe and convertible model, with V8 and W12 engines.
The V8 is a 4.0-litre, twin-turbocharged unit that makes 542bhp and 770Nm of torque, while the W12 has a massive 6.0-litre capacity, with a power output of 626bhp and 900Nm of torque.
[Bentley updates; 1:32 video]
Rail services to be ramped up from today
Rail services across Britain will be ramped up from today as demand for public transport is expected to grow due to lockdown restrictions easing.
Industry body the Rail Delivery Group (RDG) said services will increase from around 70 per cent of pre-lockdown levels to 85 per cent.
People are still being urged to avoid non-essential use of public transport.
Majority of people 'struggle to spot' scam messages
Many people could be vulnerable to a fraud attack by failing to spot the warning signs that a message appearing to be from a legitimate company is actually a scam, research from TSB suggests.
Less than one in five people were able to identify all messages which were bogus in an experiment conducted by the bank.
TSB showed 2,000 adults across the UK a series of 20 emails and texts from third parties, such as banks, and mobile phone providers – 10 of which were genuine. Just 18 per cent of people who took part were able to correctly identify all 10 dodgy messages.
'Crystal clear' drinkers will not adhere to social distancing rules
Drunk people are unable to properly socially distance, the chairman of the Police Federation has said as pubs reopened in England for the first time since lockdown.
John Apter said it was 'crystal clear' revellers would not adhere to the one metre plus rule as restrictions were eased yesterday.
Apter, who was on shift in Southampton where he dealt with 'naked men, happy drunks, angry drunks, fights and more angry drunks', said: 'What was crystal clear is that drunk people can't/won't socially distance.'
Maserati releases new supercar engine details
Maserati has disclosed some fresh information about the engine set to power its upcoming MC20 supercar.
It's a twin-turbocharged 3.0-litre V6 producing 621bhp and 730Nm of torque, with peak power arriving at 7,500rpm. 
Maserati has also fitted the engine with Twin Spark ignition to help prevent ignition breakdown at higher rpm, while double overhead cams and variable valve timing have been included too. The car is due to be launched on September 9.
MG named best value brand
MG has been named the Best Value Brand 2020 in a survey of 181,000 car owners for the Auto Trader New Car Awards.
MG also finished in the top three for Best Value New Car, for MG ZS EV, and Most Loved Brand.
MG's Daniel Gregorious said: 'We're really pleased to have won this important award, especially as the results come from real world new car buyers.'
Gales and rain across the UK
It will be 'unseasonably windy' across the UK today with a risk of gales in the north, says the BBC. 
Rain will clear away to leave blustery showers, mostly confined to northern and western areas and it will be drier for the south and east.
Tomorrow looks set to be cool and breezy again across most places with scattered showers, most likely over northern and eastern areas. It will be drier towards the south and west with more sunshine.
Car Dealer Live this week
Monday Caterham Cars CEO Graham MacDonald
Wednesday Rachel Clift, Ben
Friday Stephen Corwood, MotorConnect