AFTER a whole year of planning, entering, judging and analysing, the big day is finally here! It's the Car Dealer Magazine Used Car Awards tonight – and we can't wait to see everyone there!

Held in the glamorous surroundings of The Brewery in central London, the Used Car Awards has the classy location it deserves. As always, the gongs take centre stage, with each prestigious trophy going to those who are right at the top of their game. Check out who's in the running for a trophy here.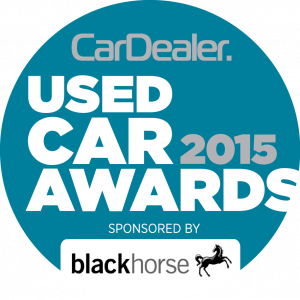 The Used Car Awards is bigger and better than ever this year, with a fantastic 600 guests in attendance – marking an impressive rise from the 400 who celebrated with us last year. As always, there will be representatives from independents, franchise dealerships and manufacturers among the throng, so it is a brilliant opportunity to catch up, network and share a drink with colleagues and competitors alike.
The atmosphere always buzzes during the awards, but this year promises to be particularly special. Why? Because of the sheer number of great guests and exciting new elements, such as the 'just for fun' casino.

Mike Brewer is our host once again and will be entertaining the audience in fine style. We have a couple of other very special guests with us as well this year – watch this space for more news later!
Contributing to the great atmosphere will be the live music and disco, so if you fancy a dance, or simply wish to enjoy the music, the backing tracks will ensure that the evening is a lively, enjoyable affair.
It wouldn't be the Used Car Awards without great food, and this year is no exception. And we love to have a good chin-wag with our guests, so please feel free to have a chat with the Car Dealer team. Whether it's about the awards, the industry, or just a catch-up, our team will always be open for a talk.
So, without further ado, we wish you the very best of evenings, and hope that you'll enjoy it as much as we know we will.

As Car Dealer's Production Editor Dave Brown says: 'The Used Car Awards promises to be a great night once again, and we're really looking forward to seeing everyone there.'
MORE: Why the Used Car Awards are so important to our headline sponsor
MORE: Thirteen reasons why the #UCAwards will be a brilliant night
MORE: Mike Brewer: The Used Car Awards really are epic
On SuperUnleaded.com: Dune Buggying With Lewis Hamilton – The Best Employee Perk Ever?