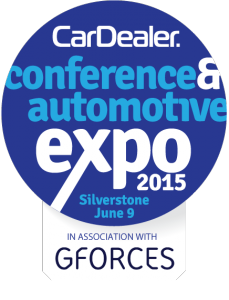 THE EXPERTS on the panel at the special Manufacturer Q&A session at the Car Dealer Conference and Expo this summer have been revealed.
The quartet will be:
Ken Ramirez, managing director of Renault/Dacia UK
Lance Bradley, managing director of Mitsubishi Motors UK
Nick Connor, managing director at Volvo Cars UK
Andy Barratt, sales director of Ford
The panel will be chaired by James Baggott, the MD of Blackball Media, the publishers of Car Dealer magazine.

Baggott said: 'I'm delighted to be chairing a panel of such expertise and with such a broad knowledge of the automotive industry.
'I'll be setting the agenda for the panel discussions, and we'll be taking questions from the floor, too.
'I'm looking forward to it – it should be a highly informative and entertaining event.'
The Conference and Expo at Silverstone on June 9 is free for dealers to attend. But entry to the workshops and all the events on the day – including the Manufacturer Q&A – will be strictly limited. Places can be booked in advance – on the day, if there are any places left, they will be filled on a strictly first-come, first-served basis.

The Q&A will start at 4pm.
Dealers can sign up for the Car Dealer Conference & Expo here.
MORE: Advice and guidance from the IGA at Car Dealer Conference & Automotive Expo
MORE: FREE legal advice from Lawgistics at Car Dealer Conference & Automotive Expo #CDX15
MORE: Crucial issue of data security will be in the spotlight at the Car Dealer Conference & Expo