MANHEIM has held a unique offsite sale for Citroen on No Man's Fort in the Solent – what it believes to be the first vehicle auction at sea.
Despite the logistical challenges of moving all of the specialist offsite auction equipment, along with Citroen's guests and the Manheim team, from the mainland to a 150-year old fort in the middle of the Solent, the sale was incredibly successful, with all of the 225 vehicles offered reaching their reserve prices.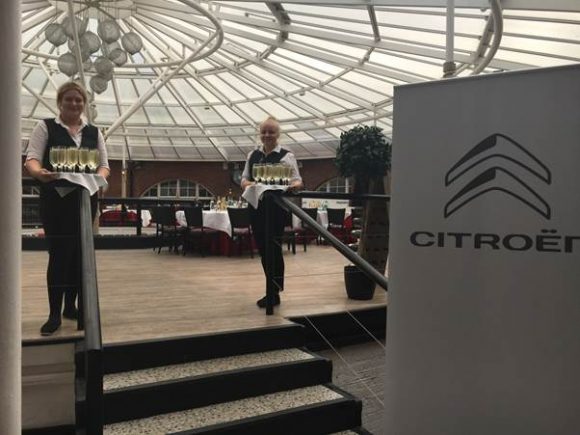 No Man's Fort dates from the 1860s, when building work started on a number of military forts in the Solent to protect the UK from a potential French invasion. Having been decommissioned after World War Two, No Man's Fort was bought by its current owners in 2012 and converted into a luxury hotel and function venue.

Paul Drake, remarketing manager for Citroen UK, said: 'There are some things in life you never forget and this truly has to be one of them. Not only was the auction itself a huge success, but it was one of, if not the best event to which I have ever invited our dealers. It was an incredible experience and I'm not sure how we will ever top it!'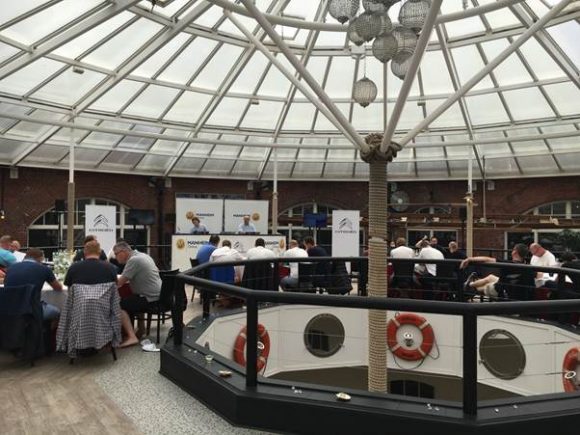 Tim Hudson, managing director of Inventory Solutions at Cox Automotive, said: 'We have truly led the market with our pioneering offsite sales, supported by our unique mobile auction proposition. Having partnered with Citroën UK for the first ever offsite outdoor sale in the UK in 2015, we are delighted to have broken new boundaries with them again with what we believe to be the first ever sale held 'at sea'. I'm incredibly proud of the result, but most importantly the incredible support provided by our team members to facilitate such a special sale.'
MORE: JCT600 opens 'stunning' new Porsche Centre in Teesside
MORE: Issue 112 of Car Dealer is ready to be downloaded to your iPad – for free!

MORE: Rebecca Chaplin: Sofa, so good… and why dealers need to adopt latest tech
On SuperUnleaded.com: This is what you'll get for £150,000 from Jaguar's Special Vehicle Operations