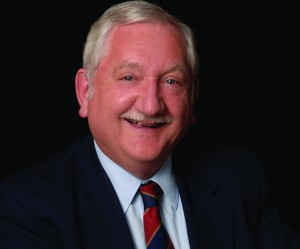 THE managing director of Arnold Clark Finance Ltd., Hugh Wallace, has died while taking part in a fund-raising event.
In a statement, the company said: 'We are saddened to share the news that Hugh Wallace passed away peacefully on Tuesday May 19, whilst on a charity walk in Spain.
'Hugh, who was with the group for over 40 years, was an incredibly well respected member of the automobile industry and a key figure within Arnold Clark.

'His passion and dedication extended far beyond the automobile industry, touching many, from the charitable organisations he supported to the wider sporting community.
'This is a tragic loss and we offer his family our deepest sympathy. We hope they are able to grieve in privacy during this difficult time.'
Hugh had been a director of Arnold Clark Automobiles since 1978 and also MD of Arnold Clark Finance Ltd since 1983.
He had only ever worked for the company, beginning his career with them while he was a student at the University of Glasgow.

MORE: Be quick off the mark to clinch that sale
MORE: More needs to be done to make EVs a viable choice
MORE: Kia and Hyundai watching FIFA developments
On SuperUnleaded.com: That awkward moment Porsche forgets how to spell Porsche