Mike Brewer, host of the Car Dealer Used Car Awards and TV's Mr Wheeler Dealer, gives us his top pics in the world of EVs, hybrids and plug-in vehicles
As I'm sure you're aware, the popularity of electrified vehicles is on the rise. Hybrids, plug-in hybrids and all-electric cars are being snapped up left, right and centre as we all push to reduce emissions across the globe.
Many manufacturers are doing well to keep the fun in driving an electric car, and I can't fault certain models for the way they shift down the road – some of these electric cars are properly rapid!
Whereas for some time this tech was completely cutting-edge and not available to those of you looking for a used car, that isn't the case any more. There are quite a few electric cars that have been around for some time now – and you could even call some of them classics. I've had a little look around the classified sites for some charged-up cars and picked out the best.
Honda Insight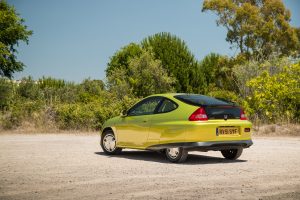 Honda's Insight broke the mould when it came out in 1999. It used a 1.0-litre three-cylinder engine linked to an in-line brushless electric motor, which for the late-1990s was pretty in-depth tech. The results were impressive – Honda claimed that it could do just over 80mpg on the combined cycle and it took a rather sedate 12.3 seconds to hit 60mph. That electric motor would chirp in during acceleration to provide extra power and act as a generator to recover energy when slowing down. This tech also contributed to impressively low emissions – the Insight emits just 80g/km of CO2.

The knowledge
Model: Honda Insight | Engine: 1.0-litre petrol with electric motor | Price (today): circa £5,000 (circa $6,600) | Produced from: 1999-2006 | Power: 74bhp
Renault Twizy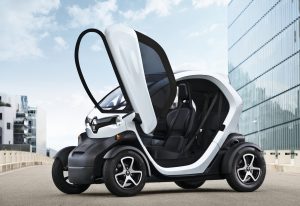 There are few cars quite as wild to look at as the Renault Twizy – I mean, it has scissor doors! Yes, I know it's impractical and not particularly great in the rain, but it's exciting. It's not got the best of ranges either, at just over 60 miles, but that's more than enough for quick trips to the shop or pottering around at weekends. It's properly small this car – in fact, it's technically a quadricycle rather than a car. When released, the Twizy was one of the cheapest electric cars on sale – and it remains a bit of a bargain in the used market now.
The knowledge

Model: Renault Twizy | Engine: 13kW motor | Price (today): circa £5,000 (circa $6,600) | Produced from: 2012-present | Power: 17bhp
Nissan Leaf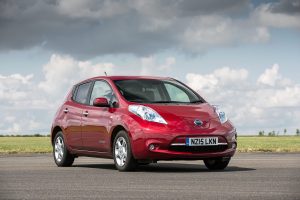 The Nissan Leaf is an electric car designed for everyday use. It may not have the greatest range available but it's more than enough to get you around and there are loads of used models to pick from. It's best suited to city life – longer journeys do tend to be a little bit stressful. The designers at Nissan were quite clever with the Leaf and didn't make it look too out-there, giving it an appearance of a more conventional hatchback instead, which I like. You can pick up a decent example for under £10,000 now too, which ain't half bad!
The knowledge
Model: Nissan Leaf | Engine: 80kW motor | Price (today): find out how much here | Produced from: 2011-present | Power: 118bhp
Tesla Roadster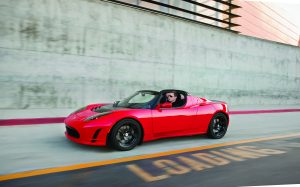 Tesla has been around for a little while now, and although most people think of it in terms of the Model S and Model X, its first foray into the electric car market was with the Roadster. Released in 2008, this was a two-seater, mid-engined sports car with a decidedly impressive all-electric range of around 240 miles. It was one of the first cars to use a lithium-ion battery and was also the first production electric car to break the 200-mile range boundary. Impressive stuff. Even back then, the Roadster could hit 60mph in under four seconds. I even think it's become a bit of a classic!
The knowledge
Model: Tesla Roadster | Engine: 185kW motor | Price (today): circa £75,000 (circa $99,000) | Produced from: 2008-2012 | Power: 247bhp
Toyota Prius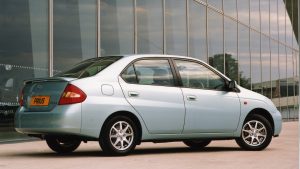 It's hard to talk about electrified vehicles without mentioning the love-it-or-loathe-it Toyota Prius. The first-generation car was only available in Japan but soon found its way into the UK via importers. It featured a 1.5-litre petrol engine linked to an electric motor, and despite being rather plainly styled it was pretty popular. Soon after, an export model was created, meaning the UK and continental Europe got a proper taste of the Prius. It returned more than 60mpg, hit 60mph in 13 seconds and had a top speed of 99mph.
The knowledge
Model: Toyota Prius | Engine: 1.5-litre petrol with electric motor | Price (today): circa £2,000 (circa $2,600) | Produced from: 2000- 2003 | Power: 70bhp
Renault Zoe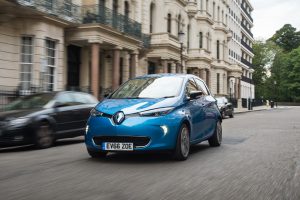 While the Leaf was designed as a more conventional family car, the Renault Zoe is an out-and-out city car. It's small, nippy and makes darting in and out of busy urban traffic a breeze. Early cars had a range of around 150 miles, too, which isn't bad, while nearly-new models will have more than 200. It takes a considerable time to charge up at home, though – around eight hours from a conventional home-charging unit. The Zoe represents great value on the used market, but beware as some cars come with leased batteries that you'll have to pay for on a monthly basis for the life of the car. This makes them a tricky proposition to sell on.
The knowledge
Model: Renault Zoe | Engine: 65kW motor | Price (today): find out how much here | Produced from: 2013-present | Power: 88bhp
Renault Fluence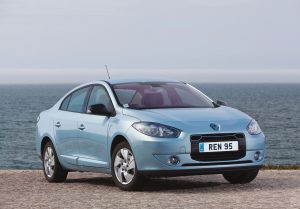 The Fluence may look like a conventional four-door saloon, but underneath that plain exterior is an electric powertrain good for 115 miles. Though it didn't do all that well in terms of sales, it did showcase how 'normal' cars could feature emissions-saving tech without having to look too futuristic. It was one of the first cars to employ battery-swapping technology, too. The idea was once you ran out of charge you went to a dedicated battery-swap site and changed yours for a freshly charged one. Unfortunately, Renault never introduced the process in the UK. The ill-fated Fluence was only sold for two years and you can now find one for under £5k.
The knowledge
Model: Renault Fluence | Engine: 70kW motor | Price (today): circa £5,000 (circa $6,600) | Produced from: 2012-2014 | Power: 95bhp
Peugeot i0n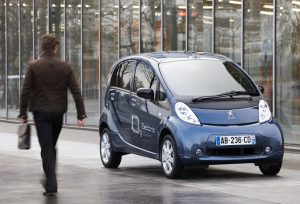 The Peugeot i0n was one of the first mass- produced electric cars available in Europe and shared a platform with the Mitsubishi i-MiEV and Citroen C-Zero. It provided – somewhat surprisingly – enough room for four people and had a range of 93 miles, while its compact dimensions made it ideal for nipping in and out of busy urban traffic. Unfortunately,
it arrived a little late to the party. Other manufacturers were upping their electric cars' ranges and the i0n's limited nature meant it fell short of what others were offering. Shame.
The knowledge
Model: Peugeot i0n | Engine: 50kW motor | Price (today): circa £5,000 (circa $6,600) | Produced from: 2010-present | Power: 64bhp
Tesla Model S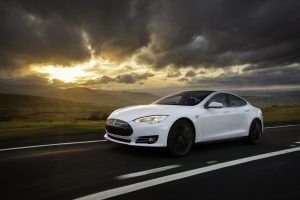 The Tesla Model S was one of the founders
of what we see as 'current' (excuse the
pun) electric cars. It delivered in terms of practicality, pace and range – easily exceeding 300 miles on a single charge. They are starting to spring up on the used car market for a decent price now – you'll be looking at around £50k for one in reasonable condition. There are varying performance levels to pick from too, with the range-topping 100D one of the fastest-accelerating cars available – it can hit 60mph in just 2.5 seconds!
The knowledge
Model: Tesla Model S | Engine: 270kW motor | Price (today): £50,000 (circa $66,000) | Produced from: 2012-present | Power: 310-602bhp
Mike Brewer chats about Car Dealer Used Car Awards being held digitally for 2020 as physical event postponed
Mike Brewer on the used cars that will become future classics and rise in value
Wheeler Dealer Mike Brewer on the used cars he wished he'd never sold over the years
Mike Brewer picks his most iconic used cars ever