We all have regrets in our lives, but there are some I can't even bear thinking about – especially when it comes to the cars I let get away.
Over the years, I've bought, traded and sold all manner of cars. Some have been good and some have been, well, not quite so good. However, I do regret parting with some of the cars I've been lucky enough to own over the years.
Some I traded at the time because I had no other choice – they simply weren't as collectible as they are now.

Others I sold because it was part of a process – sometimes you need to get rid of a car in order to get another one.
These vehicles here are ones that I wish I'd never let go, both because they were fantastic and because they'd be worth a princely sum today – far more than what I sold them for! Hindsight is a fantastic thing, but here are the cars I wish I hadn't sold. 
Series I Land Rover
I regret selling a Series I 1949 Land Rover. It was the short-wheelbase version, and despite it being beaten up it looked fantastic. It was finished in duck egg blue, and although it was an ex-farm vehicle I remember it annoyingly dropped a little bit of oil on the driveway.

It irritated me so much that I sold it to a friend for a song. I think it was only around £2,000 – today, Land Rover itself would be interested in buying back that car for its Rebirth restoration programme. I could probably have got around £40,000 for it.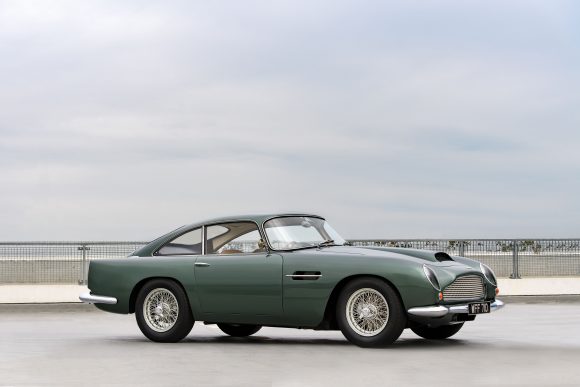 Aston Martin DB5
Oh my, why did I do it? The 1989 Aston Martin DB5 was traded for a Volvo 240 GLT. I couldn't sell the Aston Martin for love nor money, so I had to trade it in for a big slab of Volvo. Now I think you could put the amount the Aston Martin is worth in the back of that Volvo!
1960s Porsche 911S
A 1960s Porsche 911S was another of the cars that I wish I hadn't parted with. At the time, I believe I sold it for around £8,000 and it had only done 24,000 miles.
Back in 1990, that price was about right – they really hadn't skyrocketed like they have now. Today, the same car will probably be worth around £200,000.
The prices have gone crazy – it's a major regret of mine to have sold that car. Porsches are those cars that seem completely different in terms of price tag now to 10 or 15 years ago.
Even early Boxsters – which seem to have hit rock bottom in terms of prices – are starting to creep up. There's something about that badge!  
Lamborghini Urraco
More recently, I can't believe I sold a 1972 Lamborghini Urraco. It looks a bit like a DeLorean or a Lotus Esprit. It was green and I found that car in Poland.
From what I remember, I sold it for £35,000 and I really regret selling it – I should have kept hold of it. That car is worth at least £150,000 today – and it's immensely cool too! It completely sums up the '70s.
Watch Mike Brewer on Car Dealer Live in the video at the top of this page