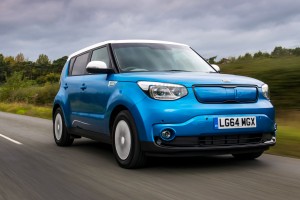 KIA's new Soul electric vehicle will be available in the new year – but only via 13 dealers.
And the target sale for the first 12 months is between 100 and 200 vehicles.
The Soul EV is Kia's first foray into the world of electric vehicles, and instead of trying to swamp showrooms with the car, it has decided to appoint 13 'specialist' centres across the country.

The idea is to start small, create a demand for the car, and then grow sales.
The 13 dealers chosen are:
Hawkins (St Austell)
Bolton Kia
Roadside (Coleraine)
Hummingbird
Wessex Garages (Newport)
SG Petch York
Marsh Exeter
Triangle of Chesterfield
Beadles Coulsdon
TMS Hinckley
Parks Coatbridge
Westover Kia Ferndown
Westdrive (Braintree)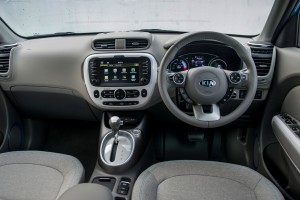 The vehicle has a range of 132 miles on a single charge. It takes between ten and 13 hours to charge through a standard domestic socket, or five hours through a wallbox or public rapid charger.
Through a public rapid charger, the batteries can be topped up to 80 per cent of capacity in 33 minutes.

MORE: Kia: 'The new Sorento shows how far we have come'
MORE: Baggott: It'll take me a lifetime to understand this warranty decision
MORE: Banned from driving on his own – but temptation of a Jaguar and Porsche proved just too much…