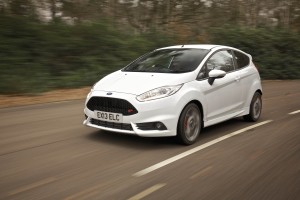 BENFIELD Motor Group has invested £5.8million into its new Sunderland showroom to create 45 new jobs.
After eight months of construction work, Benfield Ford on Newcastle Road, is now run from a permanent building, rather than its former 'pop-up' showroom, which was put on the plot last January.
According to the Sunderland Echo, the new development makes Benfield one of the largest Ford dealerships in the region, with space to display 12 cars from the entire Ford range in the showroom and a further 80 used cars on site.

The new outlet means Benfield Motor Group now employs more than 1,500 members of staff and has 34 outlets throughout the North East of England, Yorkshire, Cumbria and South West Scotland.
The new site also features a brand new workshop with the latest diagnostics technology and will provide a full aftersales service with customer parking. The dealership also has a Transit van centre and business user facilities.
Mark Squires, Benfield's chief executive, told the newspaper: 'We are delighted with this impressive new Ford development and to be again flying the flag so brightly for Ford in Sunderland.
'Moving into Sunderland in this way is a natural geographic fit for Benfield and we are very much looking forward to developing and expanding the Benfield brand and reputation in Wearside.

'The development has taken eight months to construct and has also created 45 jobs, and is a tremendous example of the Benfield and Ford brands working together, to provide a world-class retail experience with unrivalled customer service.'
Terry O'Neil, general manager of Benfield Ford, Sunderland, added: 'We are all very excited about the opening of the new dealership and very proud to be working in such a fantastic development.'
The very first customer to visit the dealership was former jockey, Patrick Hurley, who travelled from Newcastle to buy a Fiesta. For being the buyer to pick up his car on opening day, he was presented with dinner for two at the new House of Tides restaurant run by Michelin star winner, Kenny Atkinson.
O'Neil added: 'We pride ourselves on customer service and wanted to do something special for the first customer to pick up their car on the opening day.'