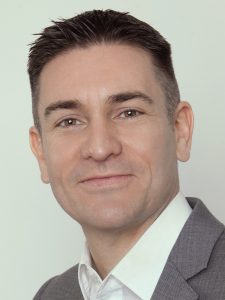 NISSAN Motor GB has announced the appointment of Spencer Clayton-Jones as network development and customer quality director.
Clayton-Jones started his automotive career at  Nissan and he returned 10 months ago as network strategy manager. His new role starts officially today, on 1st November.
'Nissan has established and maintains leadership in the critical and fast-growing crossover and EV market sectors however, that success has to be matched by a high quality customer experience if it is to deliver sustainable results,' he said.

'It's vital to ensure the Nissan dealer network continues to match the standards of service that today's car buyers expect, and demand, and I'm delighted to be part of the brand at this exciting time.'
Clayton-Jones appointment follows 15 years at Volkswagen Group UK, where he worked most recently as head of customer quality and network development.
Alex Smith, managing director at Nissan Motor GB, said: 'Spencer's strong customer quality and dealer-focussed background is a perfect fit as we continue to strengthen our business in the UK.
'Today's car buyers are fully informed before they step foot into any of our dealerships, which makes it absolutely essential that when they do, we deliver a first class experience, first time, every time. Spencer's role will focus on every customer touchpoint in order to continue to drive quality throughout our dealer network and ensure we deliver an exceptional experience for every Nissan customer.'

MORE: Nissan bolsters Qashqai's appeal with new 1.3-litre engine
MORE: Hard Brexit would have 'serious implications' for Nissan plant
MORE: Nissan reaches for the stars with Navara Dark Sky Concept