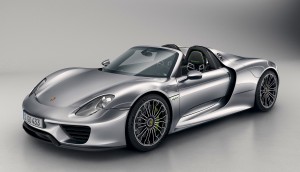 WHEN it comes to having customers with deep pockets, you'd have to go a long way to beat the dealerships with hypercar fan Paul Bailey on their books.
It would be understating things a bit to say that Bailey is something of an aficionado when it comes to cars at the top end of the automotive spectrum – he's thought to own around 30 of the ultra-exclusive vehicles.
And on Saturday, he added around £2m-worth of metal to his collection when he embarked on a journey from his home in Rutland to dealerships in Nottingham and Cambridge.

This was a day to remember ! Full feature to follow @RiadArianeMedia @TCMEDIAFILMS @FNEPR @FerrariOwnersGB pic.twitter.com/EE3qoGaL3l

— Supercar Driver™ (@aSUPERCARDRIVER) January 25, 2015
First, the Daily Mail reported, Bailey travelled to Graypaul Ferrari, Nottingham, to collect a LaFerrari, worth somewhere in the region of £1.2million. We were told by a member of staff at the dealership: 'We were delighted to welcome Mr Bailey back. He is one of our longest-standing customers and a really good guy.'
Then it was on to the Porsche Centre, Cambridge, where Mr Bailey picked up a 918 Spyder valued at around £780,000 and similar to the one in our picture, but white. Car Dealer put a quick call in – but the dealership would only confirm that they were indeed the outlet involved.
Mr Bailey was already in possession of a McLaren P1, worth almost £900,000… so the two new additions to his fleet mean he is now in possession of three cars considered the 'Holy Trinity' of automotive excellence.
He and his wife Selena made their fortune when they sold their phone conferencing business in 2012, the Mail reported.

Discussing his new prized possessions, he told the newspaper: 'I live a very surreal life – it is too early to say which is the best as they are all totally amazing.'
MORE: NADA 2015 – the tweets that summed up the automotive expo
MORE: Wessex Garages agrees new three-year sponsorship of rugby club
MORE: Big Mike: New road tax rules are a boon if you want to get rid of those SUVs