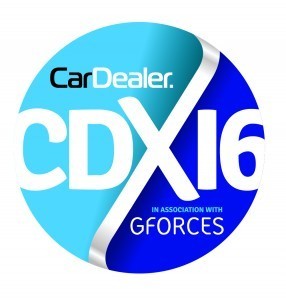 ONLINE car-shopping platform CarGurus is keen to demonstrate what separates the firm from its competitors – and will do exactly that at CDX16. 
Originally founded in 2006, CarGurus launched its online shopping platform in the UK in December 2015 and is the only online car-buying service to consolidate and analyse prices on local car listings in real-time.
CDX16 will be held on Tuesday, May 24 at Silverstone in Northamptonshire and, after building strong, new partnerships at last year's event, the company has decided to get involved in 2016.

The firm told us: 'After launching our car-shopping platform in the UK this past December, the response from consumers and dealerships has been tremendous. CDX16 gives our team a unique opportunity to connect with the many dealers we are already working with and introduce CarGurus to new, prospective dealers that might wish to list their stock on our site.
'We also see CDX as an opportunity to learn from other progressive thinkers and leaders in the industry: the more we learn, the better we can deliver value for our customers.
'We attended CDX last year as we were developing our plans for CarGurus UK launch. Not only did we learn a lot but many of the strongest partnerships and relationships we have established in the UK were born from that experience. In typical Car Dealer Magazine fashion, the event was perfectly executed and we found it extremely worthwhile.'
When asked what they expect to achieve at CDX16, the company told us: 'We aim to meet with as many dealers as we can to demonstrate what makes CarGurus different than other shopping platforms, and how we are able to drive extraordinary results for our dealers. CarGurus will be rolling out some new dealer offerings this Spring, which we are excited to share at CDX.

'We also intend to have some fun, just as we do at all the Car Dealer Magazine events we've participated in!'
Check out our video:
What can I expect from CDX16?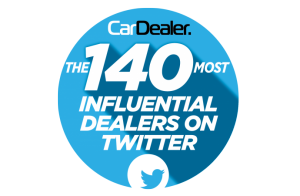 At CDX16, there will be 12 workshops for dealers to attend with hints and tips on how to improve business in a number of areas as well as keynote speeches and panel discussions with some of the biggest names in the motor trade on the Car Dealer Live stage. Speakers for the event are already confirmed as Twitter, Facebook, Google and Haymarket Automotive.
Car Dealer Magazine will also be announcing the winners of its acclaimed Twitter 140 Awards – with the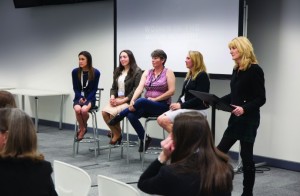 gongs handed out by Twitter themselves – while the much-enjoyed Women In The Motor Industry (WITMI) session is back with a stellar line-up of panellists.
Can you really afford not to be there when your competitors will be?
Tickets to the event are FREE of charge and can be booked by clicking here.
Key features:
More than 100 motor trade suppliers, making it the biggest motor trade Expo in the UK
Even more workshops to help you learn new tricks
The Top 140 Most Influential Dealers on Twitter and Women In The 
Motor Industry sessions
A variety of inspirational speeches from leading keynote speakers
The biggest names in the motor trade at manufacturer and dealer level on the Car Dealer Stage
Networking opportunities at manufacturer dealer meetings
If you register for your FREE tickets today you'll get all the latest information about CDX16 as we release it and ensure you're on the guest list for the must-not-miss event of 2016.
MORE: 500 and counting! Have YOU registered as a delegate for CDX16 yet?
MORE: CDX16: WITMI host announced as dozens sign up for special session
MORE: Now Google and Facebook join our amazing line-up of speakers at CDX16
On SuperUnleaded.com: Bernie Ecclestone Says He Wouldn't Pay To Watch F1