OUR quest to turn £100 into as much as we possibly can in just 100 days has begun in fine style – and we may already be on our way to our next trade. This morning I landed in Belfast with snapper Jonny Fleetwood to collect Alan Partridge's favourite, the 'Japanese Mercedes' Lexus LS430, from Lookers' subsidiary Charles Hurst.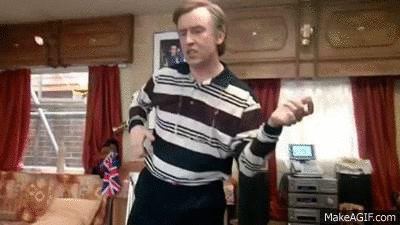 The 54-plate Japanese luxury barge set me back the grand sum of just £100 – but that's only thanks to the generosity of Lookers MD Nigel McMinn and his team.
Our first #100Days Trading Up car for @GreatOrmondSt. Thanks to @CharlesHurstGRP for an absolute cracker pic.twitter.com/7B2IdlZ8lW

— James Baggott (@CarDealerEd) May 16, 2016
The Charles Hurst site is a mini city of car dealerships – the largest motor park of its kind in Europe, no less – and group operations director Colin McNab took us on a glorious tour of the site. You can read all about his amazing story in our 100th issue alongside the first installment of this, our 100 Days of Trading Up challenge. For those of you catching up, the plan is a simple one: Buy and sell cars as many times as we can in 100 days in aid of Great Ormond Street Hospital.
So the Lexus for #100Days Trading Up is silky smooth. Belfast Docks, meanwhile is rough. Vicious guard dogs too. pic.twitter.com/F5uHRTAaOS — James Baggott (@CarDealerEd) May 16, 2016
This Lexus is our first rung of the ladder. I've been busy hitting the phones today and as I wait in Belfast's quite frankly terrifying ferry terminal for an overnight vomit-comet back to the mainland I think I've secured not one but two more trades.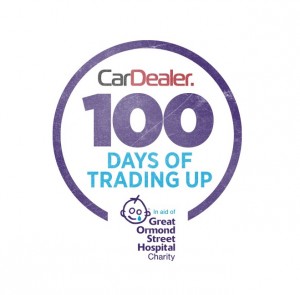 First stop tomorrow morning when we exit the floating metal tub in Liverpool will be a trip slightly north to Preston and Perrys who have offered us our next step – a Vauxhall Astra. Estimates peg the Lexus at around £3,500 trade and by all the accounts the 10-plate Astra is worth around £4k trade so that's a healthy step northwards on the Trading Up ladder. What's more, I may just have the third iron warming nicely in the fire for another trade on the way back south – which would be very pleasing indeed for our charity tally. Meanwhile I'm sat writing this in the Lexus, queuing to get on that aforementioned ferry and wondering what on earth all the buttons do on this LS430.

Welcome to Button World where all your button dreams will come true #100Days pic.twitter.com/KZ0DI5fTBQ — James Baggott (@CarDealerEd) May 16, 2016

The car is literally packed with tech – the cooling seats work, the blinds work, the sat nav might look like it's from a time before Windows 95, but it works too. It's a strong testament to the might of Japanese engineering. That said, there does seem to be a slight problem with a front parking sensor but I solved that by turning parking sensors off and ignoring it. If the next owners are as amazed by the oscillating heater vents as I am, hopefully they'll be distracted long enough to forget about it too…
Well, this freaked me out… https://t.co/exa4pWtS60 — James Baggott (@CarDealerEd) May 16, 2016
Stay tuned to my Twitter feed tomorrow for the latest on our 100 Days of Trading Up challenge and see if I manage to flip the Astra before I get home. I obviously mean in the cash sense of the word… Part one: How it all began