The new edition of Car Dealer is out now – and it's crammed with unmissable news, views, reviews, interviews and features!
Issue 185 is free to read and download – here's a taster of what we've got for you…
Interview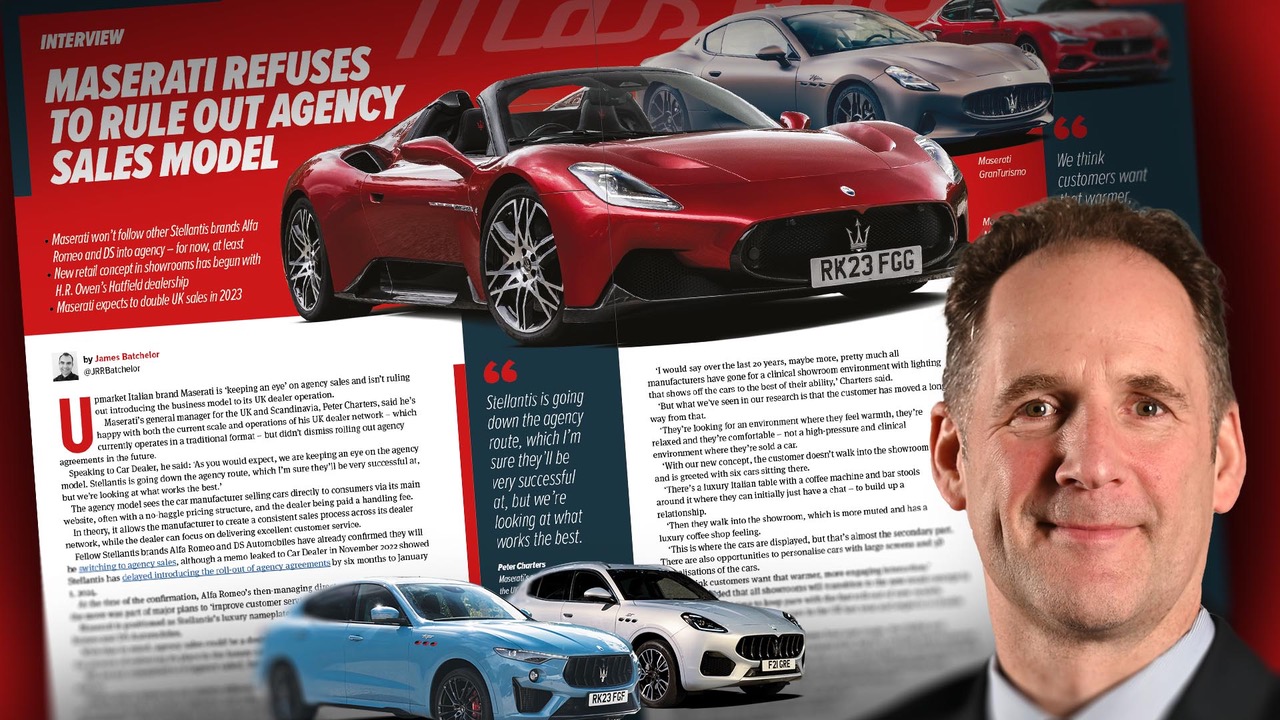 Maserati may be part of the Stellantis family but that doesn't mean it'll be following fellow brands down the agency sales road. Well, not yet, anyway.

Peter Charters, the upmarket marque's general manager for the UK and Scandinavia, spoke to Car Dealer associate editor James Batchelor about its plans and what it thinks customers are after nowadays when they visit a car dealership.
Dashboard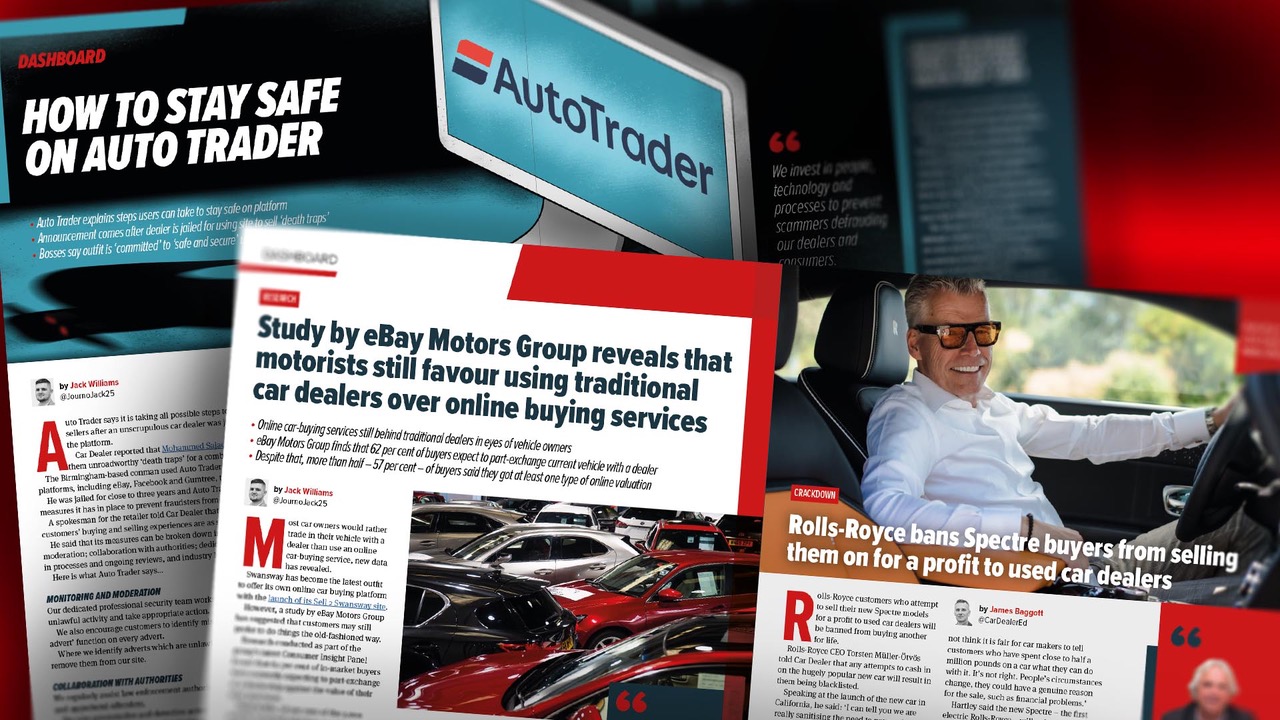 It sometimes seems as if the courts have to face a never-ending procession of dodgy dealers – when will these crooks ever learn?
Sometimes, these criminals use online platforms to try to con unsuspecting punters. But Auto Trader is determined to stamp that out, and here it explains the five measures it has in place so that people can stay safe.

We also report on action being taken by Rolls-Royce to prevent its new Spectre model being immediately sold for profit. But is that fair on dealers? Supercar dealer Tom Hartley certainly doesn't think so…
And latest research from eBay Motors Group shows that when it comes to trade-ins, dealerships are winning out over the online car-buying services.
Car Dealer Power 2023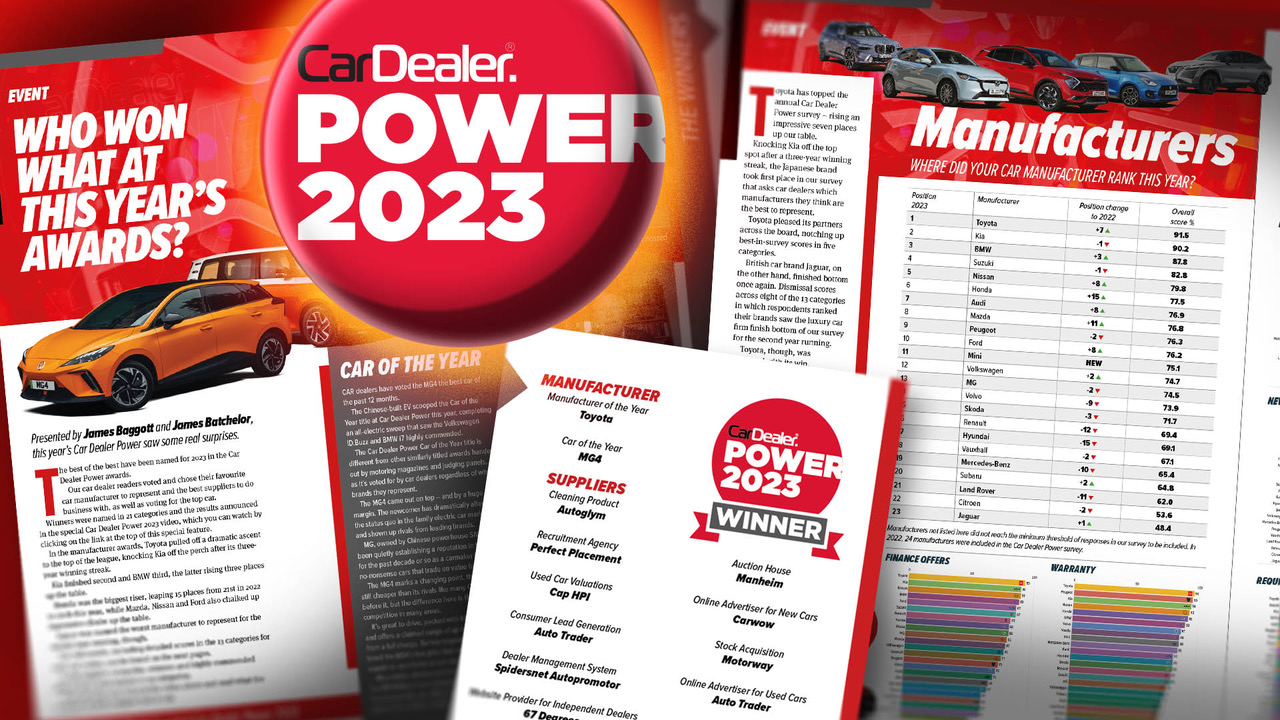 Did you miss Car Dealer Power 2023? Want to find out which supplier scooped which trophy – and even trophies in some cases? We've got a special four-page section dedicated to this year's event!
It also includes a full rundown of how well – and badly – car manufacturers did in our anonymous survey, as well as saluting our Car of the Year for 2023.
You can also watch the results on our website.
Forecourt
We've put an amazing quartet of new cars to the test for this issue.
Car Dealer founder James Baggott tried the Rolls-Royce Spectre for size, while James Batchelor, Jack Evans and Ted Welford were let loose on the Polestar 2, Lotus Eletre and Honda ZR-V, respectively.
What were their considered opinions? It's all here in issue 185 of Car Dealer!
Features
There's a dizzying array of chargers out there. Fortunately, we've got Ted Welford on hand to break all the complicated stuff down so people can get their heads round it.
Plus, we bring you the latest cool products so that you can make the most of the summer holidays!
Columns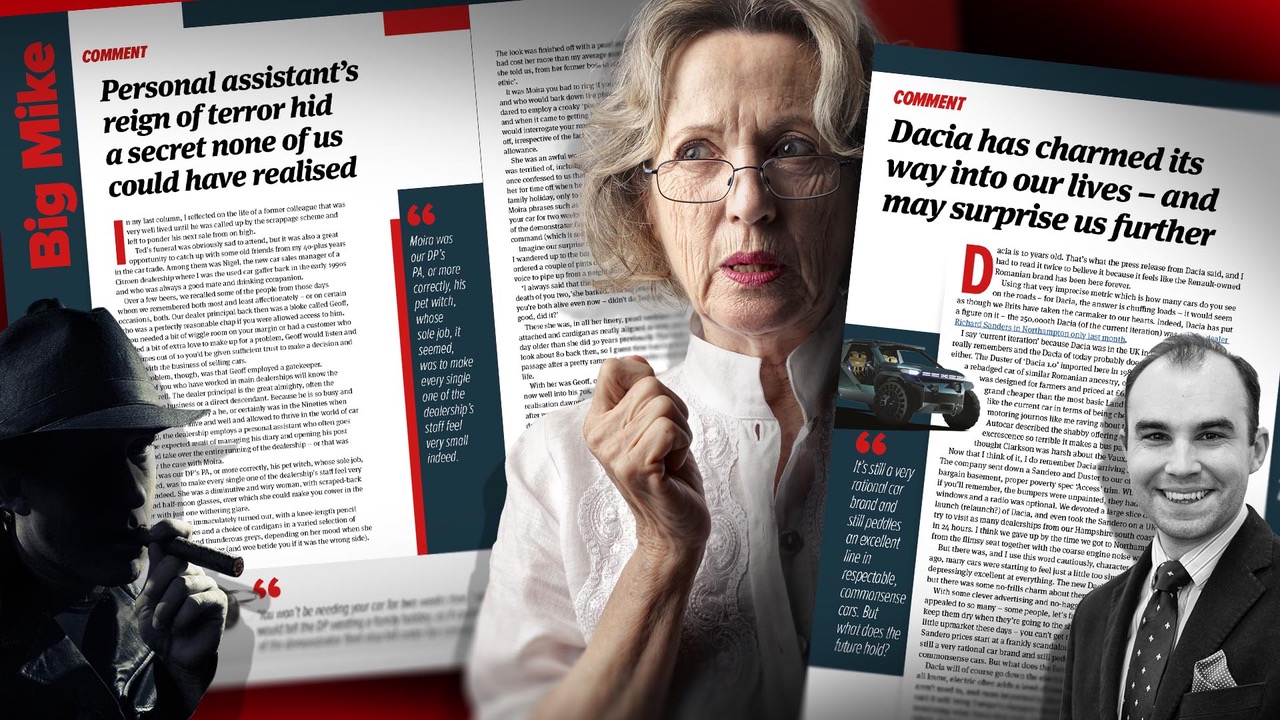 James Batchelor marks Dacia's 10th anniversary in the UK (on its second attempt) and makes a bold prediction
Meanwhile, our popular mystery columnist Big Mike tells how he underwent a total recoil recently…
Round-ups
Our four-page news digest has loads of the biggest automotive industry stories in bite-size pieces. And if you want to read them in full, simply click on the boxes!
There are business and supplier updates as well, plus a look at what car manufacturers have been up to recently.
Also inside…
In our regular finance section, First Response digital marketer Richard Pygott explains just how important Consumer Duty is to the automotive industry.
And all this is just a taster of what's in the 54 pages of issue 185 of Car Dealer – which you can read and download for free via Issuu.
How to read the magazine
The easiest way to access it all is by clicking on the digital magazine at the top of this page.
For a quick video on how simple it is to read Car Dealer online, click below:
Want to read it on your mobile device? It's also viewable in the Issuu app, both for iOS and Android. Switch your notifications on and you'll get an alert every time a new magazine is published.
Want to make sure you're kept informed about new magazines being published? Subscribe to our email newsletter and you'll be contacted as soon as each issue is released.
And for daily breaking news updates, join our WhatsApp group to get them sent straight to your phone.
Email us via the website here to get a link to join.