Profit is everything in the automotive retail trade but sometimes the figures don't always tell the full story.
We've been doing some serious number-crunching at Car Dealer Towers to come up with a real first – a list of the 100 most profitable dealers in the UK that ranks franchised alongside independents.
That's our main feature in issue 154 – and there are some real surprises.
Also in the latest interactive and free digital edition, we bring you…
Interview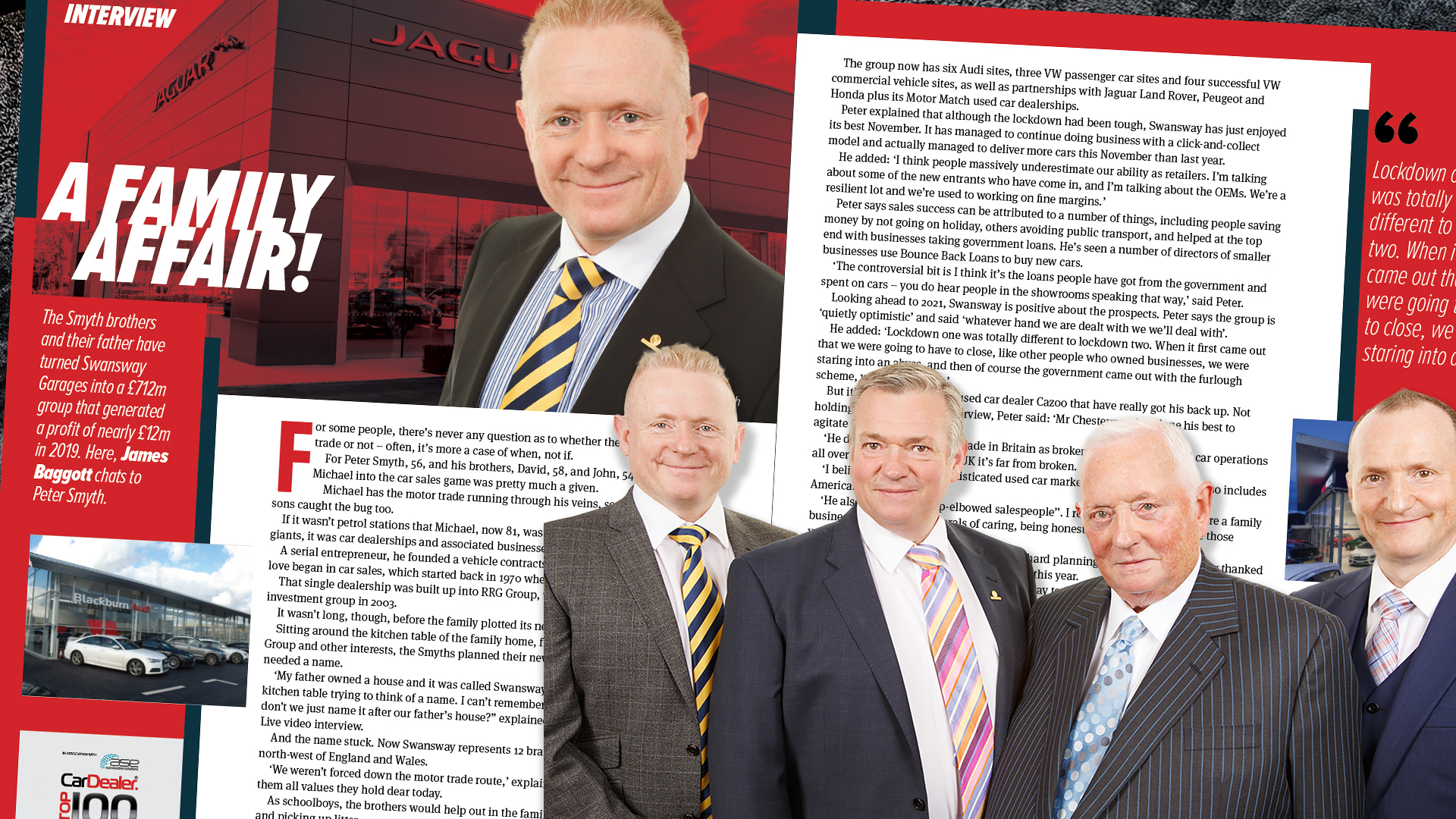 Swansway Garages director Peter Smyth talks about the company's rise from humble beginnings to become a phenomenal success.
He also hits back at Alex Chesterman over the Cazoo founder's view of the UK's used car market. You can watch the full interview below and read the feature in the digital edition.
Used Car Awards 2020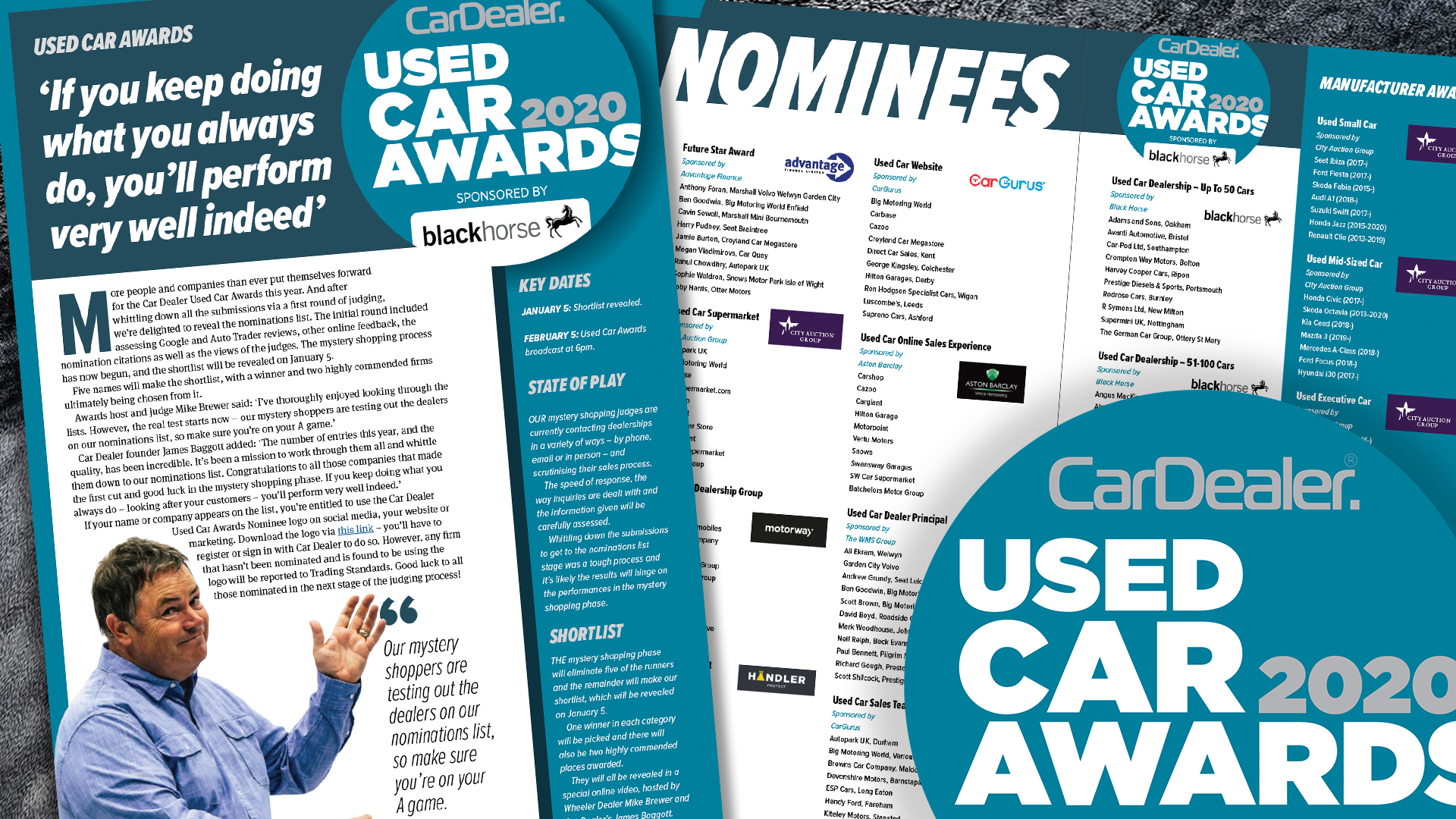 The first round of judging has taken place and the nominees selected for the longlist. Who's made the cut?
Columns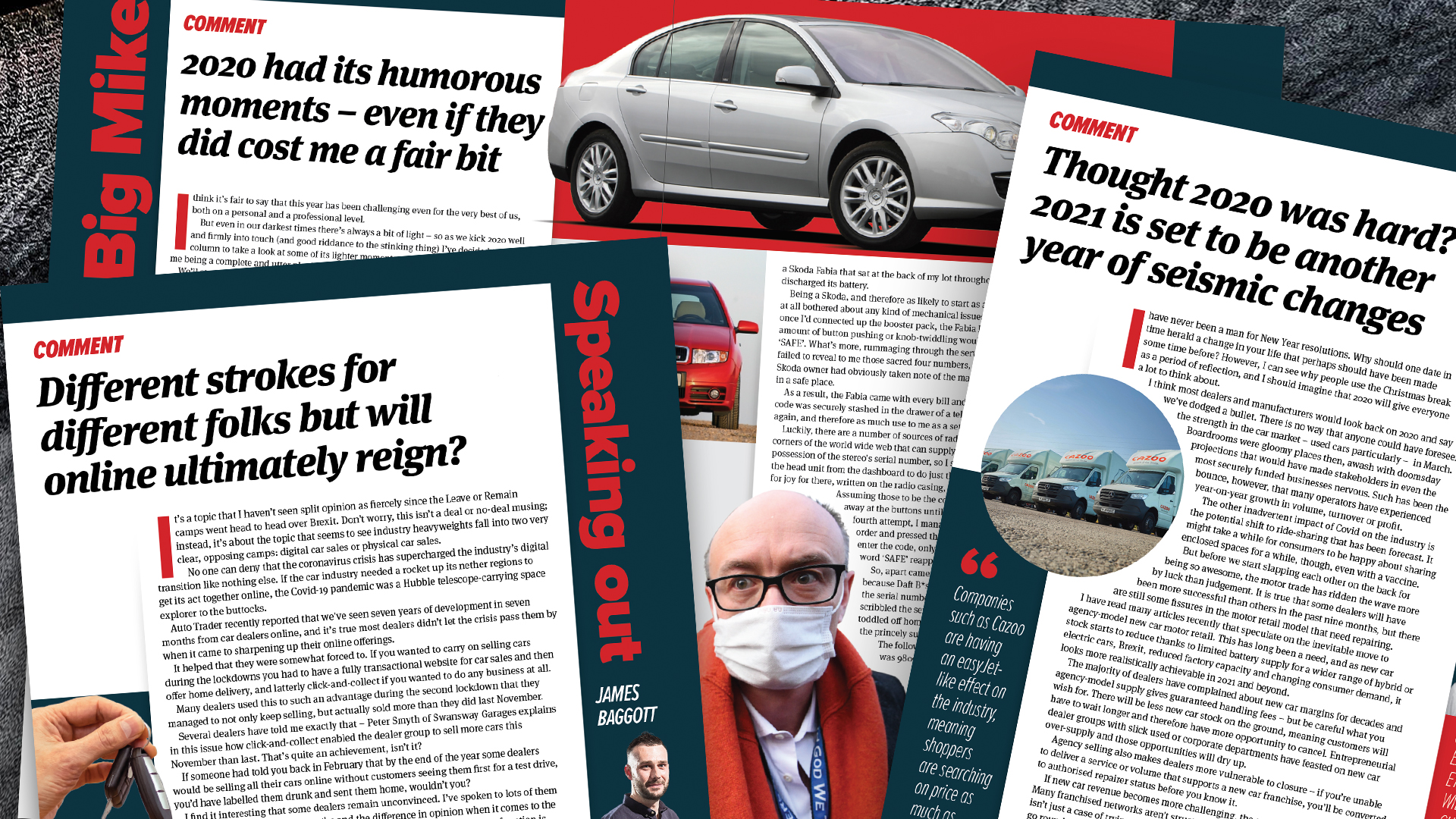 This month, Car Dealer founder James Baggott ponders the opinion-splitting topic that is digital vs physical car sales.
Big Mike looks on the lighter side of 2020 – yes, there was one! – as he reflects on some of his costlier ventures.
Automotive retail consultant James Litton, meanwhile, peers into the future but doesn't much like what he sees.
Round-ups
The most important stories from the past few weeks have been condensed into bite-sized chunks for you.
There's a four-page digest of stories as well as supplier and business news – plus highlights from Car Dealer Live.
Features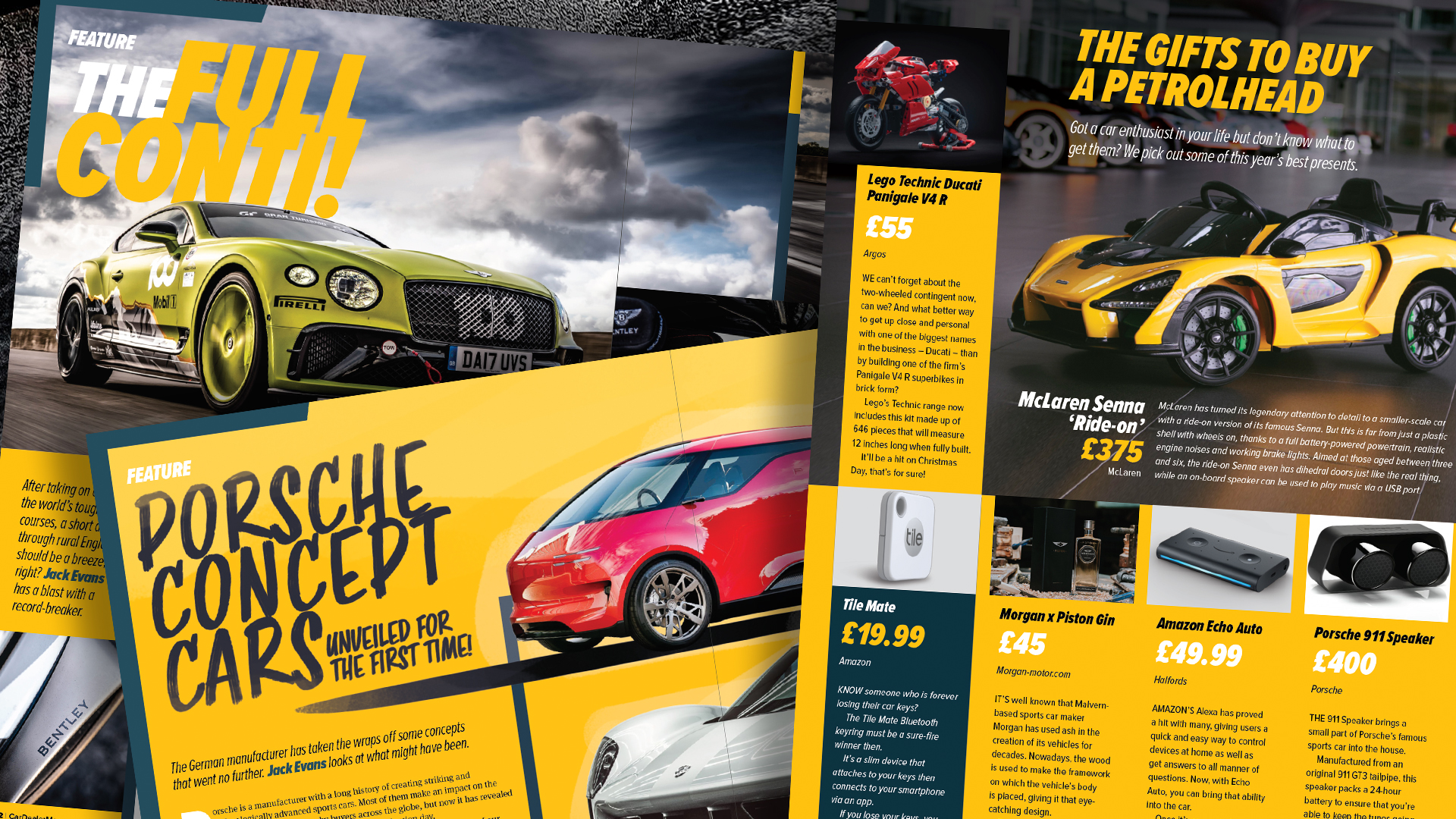 Motoring writer Jack Evans looks at what we all might have been able to enjoy from Porsche, as he examines some of its concept cars. He also got behind the wheel of a record-breaking Bentley.
Advice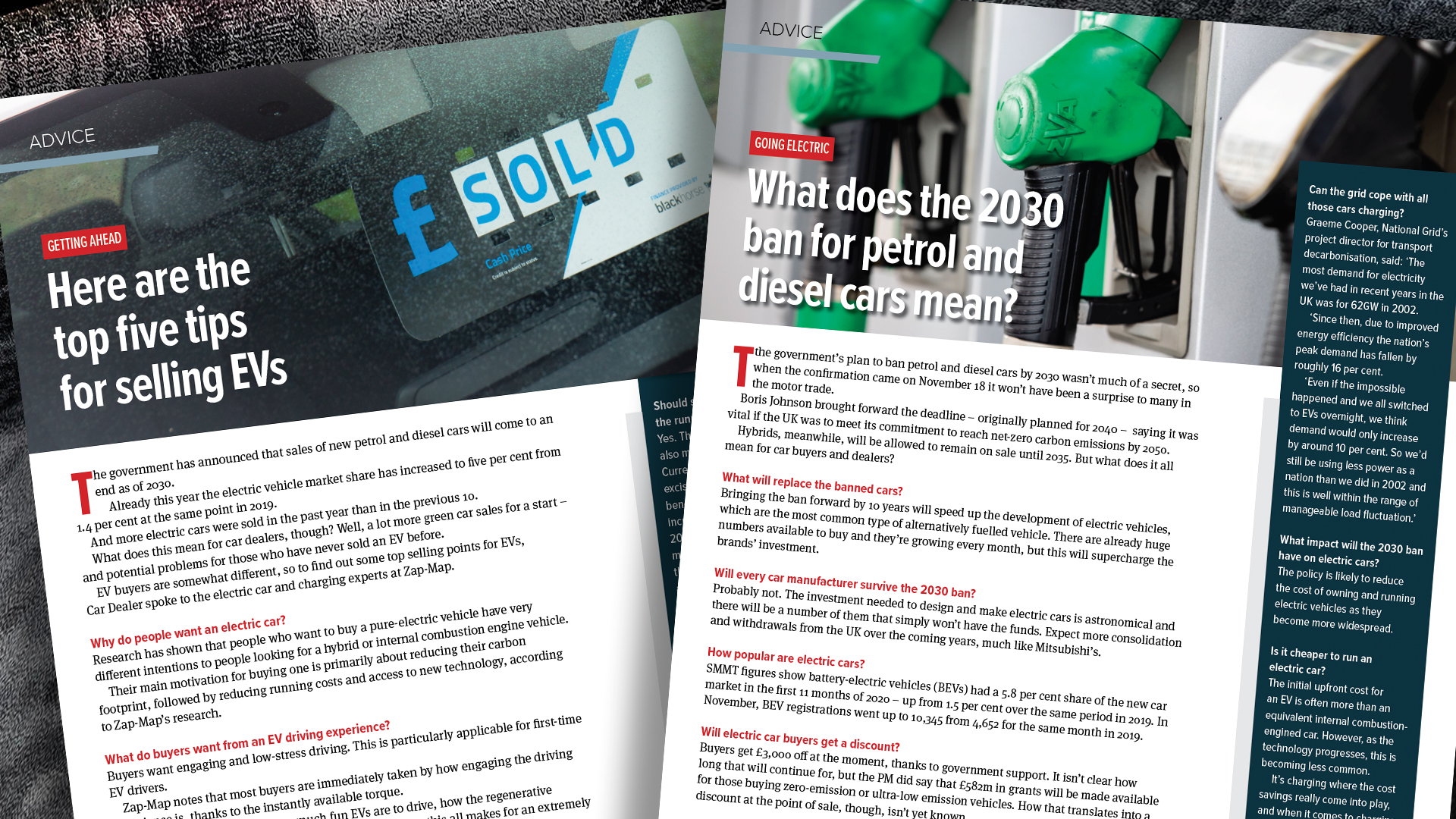 Our ever-useful advice section has a distinctly electric flavour this month, giving car dealers top tips for selling EVs as well as examining what exactly the 2030 ban on internal combustion engines will mean for car buyers and dealers.
This is all just a snapshot of what's available in our 68-page edition, which you can read for free via Issuu.
The magazine was released early to subscribers – make sure you get in on the act early too with future editions by signing up here.
How to read the magazine
The easiest way to access it all is by clicking on the digital magazine at the top of this page.
For a quick video on how to do it, click below:
Want to read on your mobile device? It's also viewable in the Issuu app, both for iOS and Android. Switch your notifications on and you'll get an alert every time a new magazine is published.
Want to make sure you're kept informed about new magazines being published? Subscribe to our email newsletter and you'll be contacted as soon as each issue is released.
And for daily breaking news updates join our WhatsApp group to get them sent straight to your phone. Email us via the website here to get a link to join.