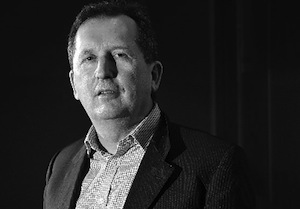 PENDRAGON PLC saw profits increase by 36 per cent in the year ending December 31, 2014, to £60.2 million, as revealed in the company's full year results out today. 
The company announced that gross profit was up 4.5 per cent to £522.6 million, from £499.9 million in 2013, and operating profit was also up by 17.9 per cent to £90.9 million.
Revenue increased by £151.5 million, up 3.9 per cent on 2013. Year-on-year, revenue increased by £216.9 million. Aftersales gross profit was up four per cent, by £7.2 million year-on-year. Used car gross profit also increased by £10.5 million (up 7.9 per cent) and sales were up 8.1 year-on-year. New car gross profit increased by £11.2 million (up 8.0 per cent) year-on-year.

The company also announced that online visits to their Stratstone, Evans Halshaw and Quicks websites were up by 2.2 million from 13.5 million to 15.5million.
Chief Executive at Pendragon PLC Trevor Finn commented: 'We are delighted with the performance across our business, with a 36 per cent improvement in underlying profitability. The heart of our proposition is to offer value, choice, service and convenience to our consumers from our key brands of Evanshalshaw.com and Stratstone.com.
'We have expanded our convenience proposition, with the launch of 'Move Me Closer' on Evanshalshaw.com – the UK's first automotive 'click and collect' service and enhanced our value proposition with the implementation of 'Sell Your Car'. We have a clear strategy which will enable us to continue to grow and are well positioned to take the business to the next level.
He added: 'We have doubled the dividend to reward our shareholders and our strong balance sheet and cashflow generation will ensure we can maintain this dividend level alongside our expansion plans. We thank our people for their continued support in helping to deliver our performance and we are looking forward to 2015. We are confident that 2015 will be another year of good performance, with Group performance in line with current expectations for the year.'

MORE: Baggott: The UK needs an expo as good as NADA's – and here's how we plan to do it
MORE: Mechanic caught on dashcam taking a customer's car for a joyride
MORE: Sales amid the celebrations for thriving MG dealership