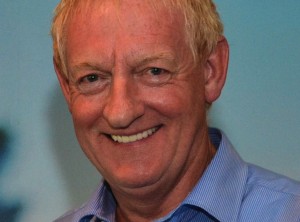 RENAULT Retail Group has announced the appointment of Richard Hemming as managing director of its UK operations.
Hemming brings experience spanning more than 30 years in automotive retailing, most recently running the Audi Centre in Dublin with previous roles as principal of Hemming Automotive and managing director of Ford Retail both in the UK and Austria.
Working with his local team and manufacturer partners, Richard's principal responsibilities will be to develop volumes in all sales channels, ensure the best in customer experience and to deliver the financial performance of the Group.

At the same time the organisational structure will be strengthened with the promotion of Barry Jones and Chris Williams to the positions of operations directors to take responsibility for the day-to-day activities in the business.
RRG is the second largest automotive group in Europe and has 19 outlets in the UK including 18 Renault sites, six Nissan and one used car supermarket.
Hemming said: 'I am thrilled at the prospect of joining RRG. There is a huge opportunity for RRG to develop our business for the future.'
Len Curran, RRG's European operations director, said: 'Richard brings a vast and valuable experience to RRG and I am confident that he will make a strong contribution.'

MORE: Renault Group surpasses 2013 sales in nine months
MORE: Cult Clio is a collector's dream
MORE: Renault Twingo handbook