RENAULT has reacted to findings by consumer organisation Which? that revealed it was one of the worst car manufacturers for NOx pollution.
As reported on Car Dealer, all 16 diesel Renault cars tested had real-world NOx emissions up to four times higher for Euro 5 and nine times above Euro 6 limits – 0.73g/km and 0.72g/km respectively.
In response to the publication of the figures, the company said that all Renault and Dacia vehicles were, and always had been, homologated in accordance with the laws and regulations for all the countries in which they were sold, conforming to the current standards.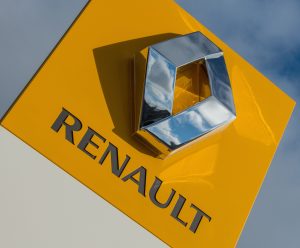 But in a statement, it added: 'Groupe Renault (the brands Renault and Dacia) has been aware that there remains significant potential for improvement regarding the release of nitrogen oxides (NOx) in real-use conditions.
'Since mid-2015, Groupe Renault has committed to improve the performance of its anti-pollution systems with the objective of reducing the gap between real driving emissions and standards-based emissions.
'As a result, Groupe Renault has defined a range of actions that have been applied gradually in the production of diesel Euro 6b vehicles since July 2016.'
Looking ahead, the company said: 'The upcoming Euro 6d standard, taking gradual effect from September 2017, contains two major changes that will allow the emission levels to be checked under variable real-world driving conditions. Groupe Renault fully supports this evolution of these standards.

'Renault has been at the forefront of zero-emission electric vehicles since 2011 when it introduced its range of affordable all-electric cars and vans.  Renault is the best-selling electric vehicle manufacturer in Europe.'
MORE: SMMT steps in to defend diesel in air quality debate
MORE: Diesel's in danger, but we need solutions, not scaremongering
On SuperUnleaded.com: Car Curling Really Needs To Be In The Winter Olympics