Sad farewells have been bid to Mitsubishi after the Japanese car firm formally withdrew from the UK yesterday.
The manufacturer announced its intention to leave Britain last year and the doors closed on its last sites – including the head office – on Thursday.
Those who worked at the company's dealerships say they are 'emotional' at what has happened and have been sharing their memories.

Writing on LinkedIn, Clive Messenger, general manager – Fleet Operations at Mitsubishi Motors in the UK, said: 'The end of an era!
'Today is my last ever day at Mitsubishi Motors in the UK after 28 years with the brand.
'For me it's a little sad, but is more of a celebration of the amazing experience I have had growing up in this family-like organisation.
'Too many people to thank personally from over the years, but to those I have worked for, those I have worked with and those who have been unfortunate enough to work for me – thank you to every single one of you.'

David Rodriguez, director of sales & marketing at the Colt Car Company, added: 'Today has been an incredibly emotional day.
'It's the end of Mitsubishi vehicle sales in the UK and a day when many of the CCC team leave the company for the last time (myself included).
'Having worked at CCC for 16 months I can honestly say that my time in the business has been one of the most challenging but rewarding times of my working life. I have learnt so much from so many people.
'I'm immensely proud of my team, my colleagues and all who work at CCC for how they have handled the many curve balls that have been thrown at them since the MTP announcement in July-20. Together we met every challenge head on and smashed them all out of the park.
'I wish everyone who I have worked with at CCC the best of luck in whatever they choose to do in the future. Truly, I've been blessed to have had the opportunity to work with you. Thank you for making amazing CCC memories that will live long in my heart.'
Mitsubishi initially withdrew entirely from Europe before a deal was struck with Renault for the company to remain on the continent.
However, despite holding talks with SsangYong, no such deal could be agreed to keep the firm in Britain.
Many of its former franchised dealerships have now been signed up by SsangYong.
Paying tribute to her time with the company, Jo Hargreaves, a PA & business development analyst, said: '12 years ago I was offered an amazing opportunity, which blossomed into a career.
'Mitsubishi Motors in the UK was a family, one where everyone knew each other and many friendships made.
'Today was my last day, brought about because of decisions made thousands of miles away as MM exit the UK market.
'Many of the people leaving today have got great jobs to go to including myself.
'I for one have some great managers to thank for their part in pushing me to develop my career.'
Will Blackshaw, managing director of Blackshaws Alnwick and Morpeth, added: 'A huge thank you to all the amazing people of CCC, and good luck to you all for your individual futures.
'Our family was given the chance to represent the Mitsubishi franchise which allowed me personally to learn so much.
'But more importantly allowed me to meet some amazing people, whom have become great friends.'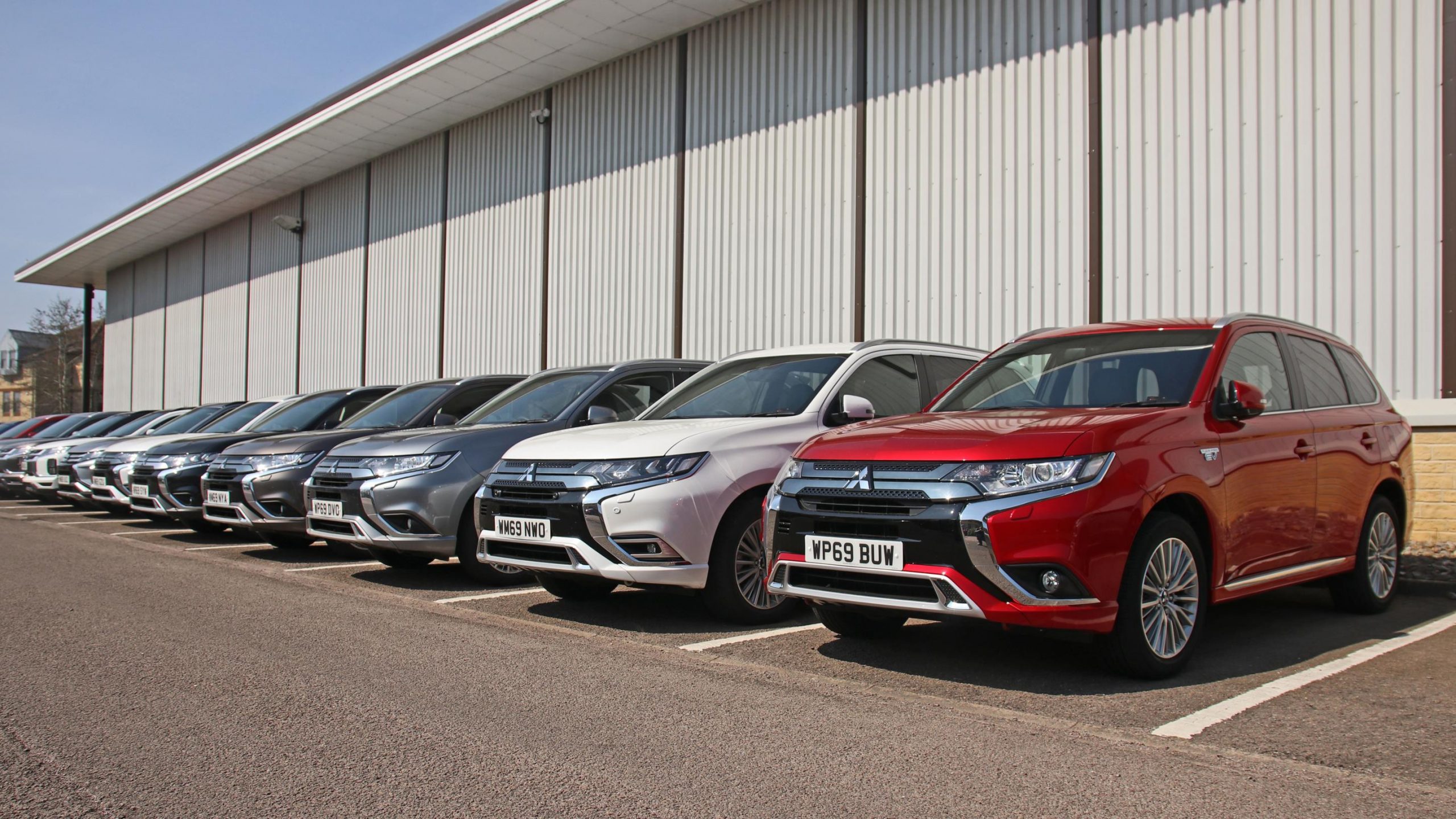 'Great experience has been the people'
Rob Lindley, managing director Colt Car Company and Mitsubishi Motors in the UK, has paid tribute to his staff.
He thanked everyone who worked for the company for their hard work and admitted the withdrawal had left him feeling emotional.
He said: 'Today was my last day working at Colt Car Company (Mitsubishi Motors UK). An emotional day for many reasons.
'So many great memories over the last few years.
'What has made the experience great for me above all else has been the people. What a fantastic and talented team.
'I could go on but in the end what I really want to say is Thank You!'
Today, International Motors has completed the purchase of the Colt Car Company's aftersales business and the new subsidiary will be called I.M. MAPS (UK) Ltd but will continue to trade under the name Mitsubishi Motors in the UK.
Toby Marshall, previously Mitsubishi's sales director and most recently aftersales director, will head this up as managing director.
He said: 'We are excited to be joining the IM Group which will allow us to continue offering aftersales services for all Mitsubishi customers in the UK.
'We're looking to maintain the excellent standards of aftersales care, parts supply and vehicle warranty that our customers have experienced for many years to come.'
IM Group's managing director Andrew Edmiston said: 'We are delighted to welcome all Mitsubishi dealers to IM and we are ready to undertake all existing service obligations to Mitsubishi customers.'