Here are the headlines on Saturday, September 19
Ministers consider new Covid controls as cases rise
Ministers are considering tough new coronavirus restrictions as Boris Johnson said the long-feared second wave of the pandemic has arrived in the UK.
With new cases of the disease in England estimated to have doubled over the past week, the Prime Minister said they were keeping 'everything under review'.

The government is thought to be looking at a temporary two-week 'circuit break', with new controls across England in an attempt to break the chain of transmission and prevent a new spike in the disease.
Second lockdown could be 'a disaster' for car industry
Car dealers are now set up to deal with a second lockdown if the government imposes a two-week 'circuit break' – but depending on the severity experts warn it could be 'disastrous' for the industry.
Ministers have refused to rule out a second national lockdown to quell the rise in coronavirus infections with a two-week circuit breaking lockdown over the October half term currently being considered.

Car dealers, manufacturer bosses, and motor trade experts said that while the industry has worked hard to set up their businesses to cope with the pandemic, a draconian lockdown could knock the car industry recovery off the rails.
Scientists concerned about threat of imported Covid
Government scientific advisers have warned they are concerned about the 'developing situation' of coronavirus being imported into the UK.
New papers published by the Scientific Advisory Group for Emergencies (Sage) on Friday said while imported cases of Covid-19 were a 'small minority' of infections, they still posed a threat.
The report said that while testing at borders would not have an impact on importation rates, it would provide important surveillance data.  But it warned that imported infections were likely to remain a source of outbreaks in the UK.
£95m Government funding to aid high street recovery
High streets across England are set to benefit from a £95m government-funded scheme to help them recover from declining footfall and the impact of Covid-19.
The high streets heritage action zone (HSHAZ) programme, delivered by Historic England, will see disused and dilapidated buildings restored into new homes, shops, workplaces and community spaces in 68 high streets across the country.
Historic England said up to 48 per cent of the nation's retail stock was built before 1919 and the loss of business occupiers is placing these buildings at risk while 'undermining the character, local identity and viability of the high street'.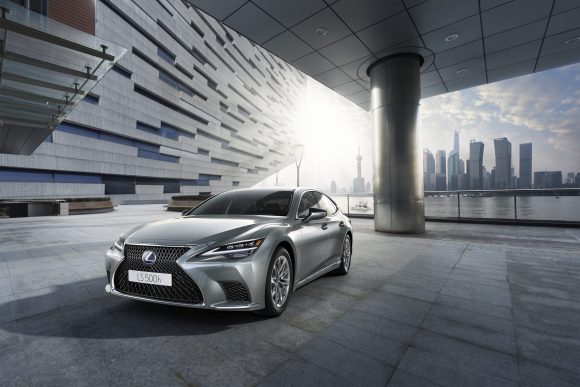 Lexus updates flagship LS
Lexus has unveiled its latest LS, bringing a host of new features to the firm's range-topping luxury saloon.
Set to go on sale in the UK towards the end of the year, the hybrid powertrain underpinning the LS has been refined over the previous generation car. 
Lexus has increased the level of assistance given to the electric motor by the batteries as well as tweaking the adaptive suspension, anti-roll bars and seat construction in order to achieve the best possible ride comfort.
Government in 'listening mode' over extending business rates holiday
Sadiq Khan has said the government is in 'listening mode' over his plea to extend the business rates holiday for another year.
After the coronavirus pandemic hit the UK, business rates for retail, hospitality and leisure businesses in England were halted until the new financial year in April.
In a joint submission to the government's business rates review, the Mayor of London has joined with councils in the capital to call for an extension to 2021/22. It comes following fears thousands of jobs could be lost in London and across the country.
Retail sales continue recovery in August but lose pace
UK retail sales continued their recovery in August but saw growth slow down, according to the Office for National Statistics (ONS).
The ONS said volumes for the month were four per cent higher than in February, before the country was fully impacted by the pandemic.
However, this represented a 0.8 per cent increase on July's figures, as it slowed from 3.6 per cent monthly growth. 
Markets nervous ahead of new lockdown restrictions
The introduction of local lockdowns and curfews in parts of England failed to scare away too many investors from the London Stock Exchange by the end of trading for the week.
But the blue-chip FTSE 100 index closed Friday down 42.87 points, or 0.7 per cent, at 6,007.05 – with traders waiting to see the impact from increases in coronavirus cases.
In mainland Europe, the CAC 40 in Paris ended down 1.2 per cent, while the DAX 30 in Frankfurt fell 0.7 per cent.
More train services could be nationalised tomorrow
More rail franchises could be nationalised when emergency measures introduced after the outbreak of coronavirus expire on Sunday.
The Government-controlled Operator of Last Resort (OLR) is reportedly on standby to take over more services if rail firms decide to hand back their contracts.
Emergency Measures Agreements (EMAs) lasting six months were introduced for all of Britain's rail franchises in March to keep trains running despite the collapse in demand caused by the pandemic. This has cost taxpayers at least £3.5bn.
New rules to help businesses tackle fraud
Business directors will be forced to verify their identity with Companies House under new proposals from the Government to crack down on a system that has allowed infants and an unborn child to own firms.
Officials said they plan to introduce a new verification system to make it harder for fraudsters to take advantage of the UK's notoriously lax rules for its official database of businesses.
The proposals, which were welcomed by campaigners, also include new powers for officials at Companies House to investigate and remove false information.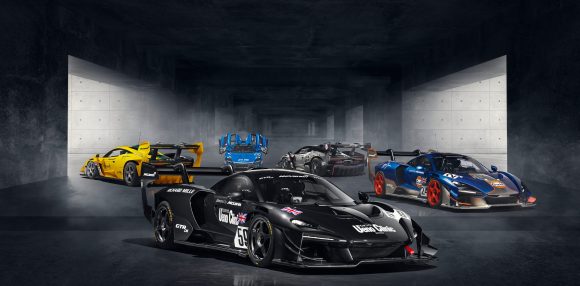 McLaren Senna GTR LM is inspired by famous Le Mans victory
McLaren has created five unique versions of its Senna GTR supercar, which are inspired by the firm's iconic 1995 le Mans 24-hour race.
Called Senna GTR LM, the customer-commissioned models each wear a livery from the cars that finished 1st, 3rd, 4th, 5th and 13th in that race – the first time McLaren had ever taken part.
Every detail was hand-painted at McLaren Special Operations, and took 800 hours to complete. The firm had to get special permissions from brands such as Gulf, Harrods and Le Mans organisers the Automobile Club de l'Ouest (ACO).
On the whole, weather looking fine
Today will be fine and dry with lots of sunshine for many. However, there is a chance of a few showers across the far southwest of England, says the BBC.
Tonight will be largely dry throughout with lots of clear spells overnight for most areas. More in the way of cloud for northern England, Northern Ireland and Scotland and southwest areas.
Tomorrow there will be cloud to start for northern England, Northern Ireland and Scotland and southwest areas, but lengthening sunny spells for the afternoon. Plenty of sunshine for the remainder of the UK.