In this sponsored post, Fronius UK highlights how photovoltaics can help dealers save money when it comes to charging electric vehicles. Fronius UK – a subsidiary of Fronius International GmbH – has been operating here since 2009. The technology leader finds, develops and implements innovative methods to monitor and control energy for a variety of needs, including battery charging.  
WITH the constant rise of electricity prices and the increase of electric vehicles that need charging on-site, there's a way to not only protect yourself from further increases but to do so with no upfront investment.
Fronius has partnered with some of the UK's biggest brands to deliver financial savings, carbon reductions and energy independence. Recognising that the upfront cost associated with a solar PV investment was preventing companies from achieving enormous savings with the technology spurred the creation of a unique leasing system provided by the global inverter manufacturer.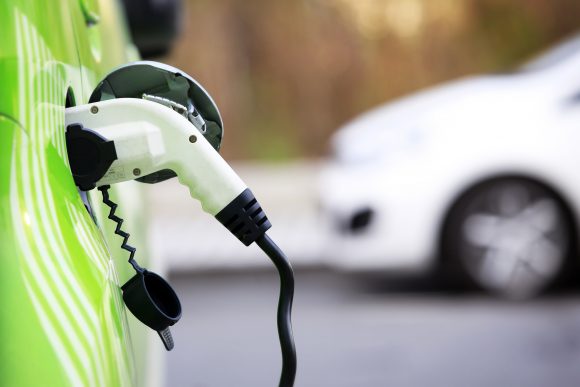 Unlike power purchase agreements, this model allows you to lease the equipment required to generate your own green electricity over a 15-year period, with the option of ownership thereafter (other options available). Throughout the duration, your monthly payments will be lower than the cost of that same electricity if purchased from your energy supplier at today's rate*.
This enables you to make huge savings from the outset and protects you against increasing energy prices. Additionally, you would be the beneficiary of any available feed-in incentives. Furthermore, there is a production guarantee for the duration of the contract. This means that if the system produces less than guaranteed, you will be reimbursed for the underperformance – a risk-free arrangement for you.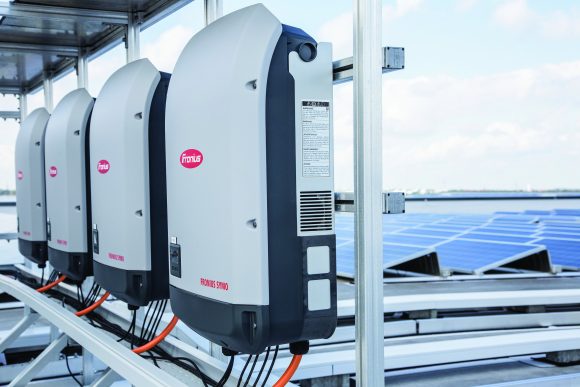 After completing a thorough analysis of the premises and current electricity usage, one of their trusted partners will install the PV system on the roof of your premises to the highest specification.
High-quality engineering drives everything that Fronius does, so you can rest assured that you'll be getting the highest quality products from the very best manufacturers.

There are no ongoing maintenance costs, this is all included. You won't need to worry about maintenance or insurance of the system throughout the duration of the lease. It really is a win-win.
The message here is clear: Don't miss out on the benefits of photovoltaics for your business because you have investment priorities elsewhere right now.
Find out how much you could save now by calling 01908 512300. Find out more about Fronius at www.fronius.co.uk.
Start making significant savings for your business immediately by leasing a Solar PV system from Fronius UK. The short video below gives more details.
*Based on consumption remaining as per the original calculations in the quote and the accuracy of data provided by you.
Profile – Fronius UK
Headquartered in Austria and established almost 75 years ago, the company has over 1,200 granted patents and over 3,800 employees worldwide. In the UK, Fronius has a large technology centre in Milton Keynes that houses its warehouse, technical support team, classrooms for product training, product showroom and offices.
The vision of the company is '24 Hours of Sun' – with the goal to create a future where 100 per cent of the energy needs of the planet come from renewable sources.
Dedicated to building products that will last a lifetime in the harshest conditions, all Fronius products go through extensive tests. Its high standards have named it the quality leader in solar electronics since 2002.
Find out more about Fronius at www.fronius.co.uk.