Car Dealer issue 173 is out now – and it's a 60-page summer sizzler!
Here's a sample of what we've got for you between the covers…
Interviews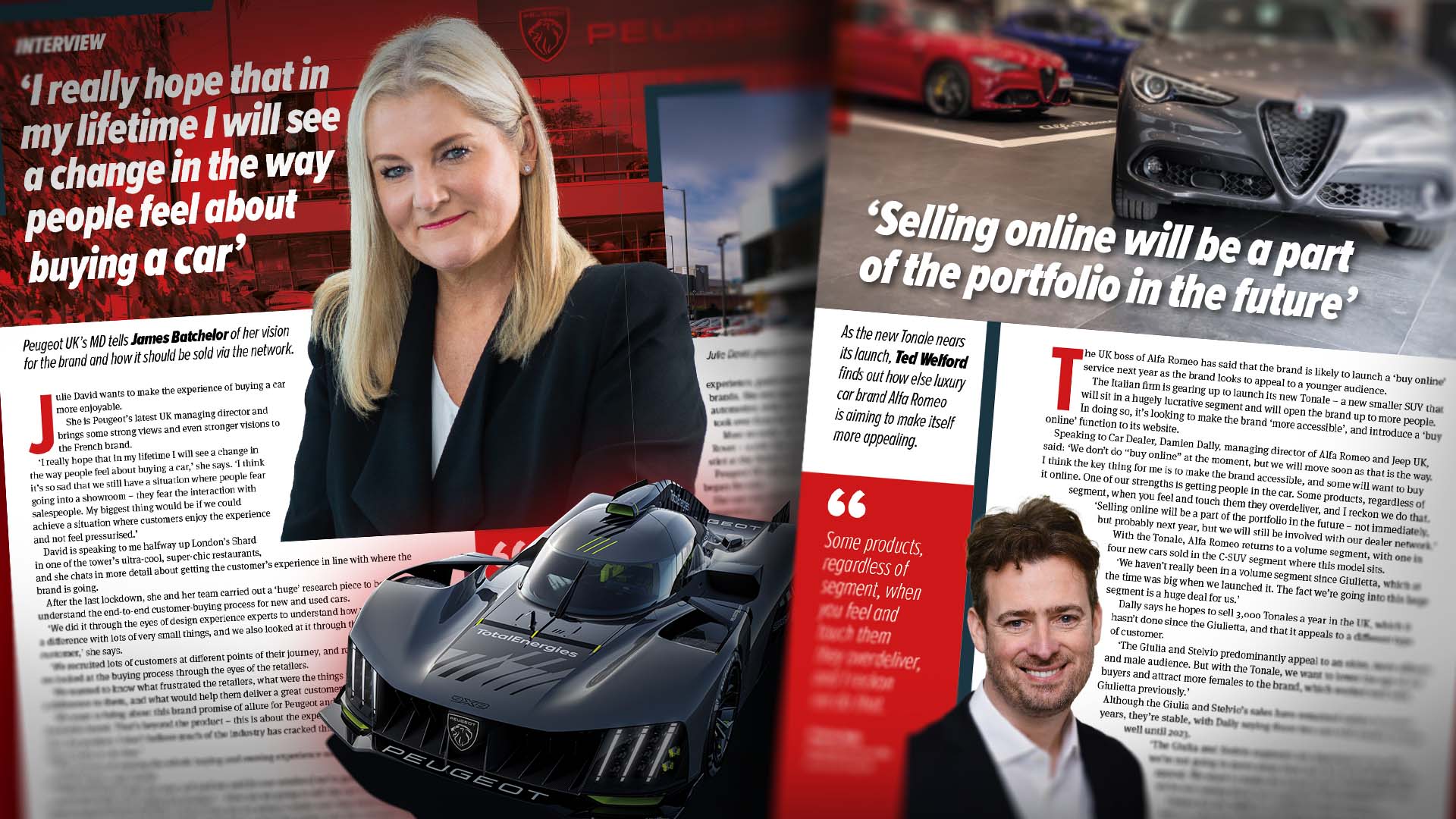 There's a double delight of interviews this issue as we catch up with the managing directors of Peugeot and Alfa Romeo's UK divisions.

The top executives give some fascinating insights into their brands and the automotive industry as a whole – dive into the magazine to find out exactly what! One thing's for sure, Peugeot's boss certainly gave our boss food for thought…
Forecourt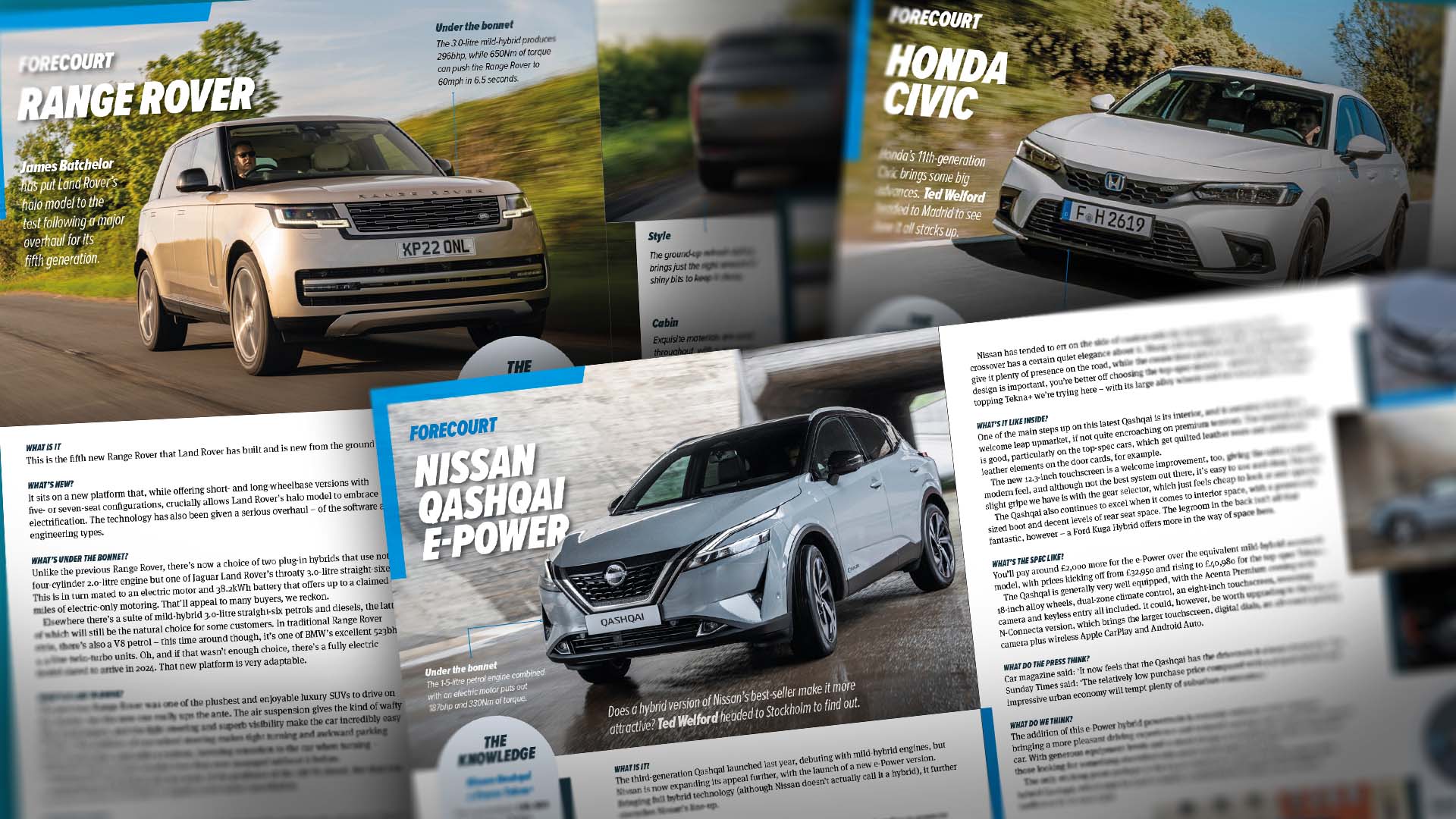 Electrickery abounds with our three road tests of latest models this month, as James Batchelor and Ted Welford go out and about in the new plug-in hybrid Range Rover, Nissan's e-Power Qashqai and Honda's hybrid Civic.
You can read their thoughts both positive and negative (Electrification? Positive? Negative? Oh well, please yourselves…) in this edition of Car Dealer.
Dashboard
On the Dashboard this month is a look at how the rise in value of used EVs isn't necessarily a good thing for dealers.

Columns
As hinted at above, Car Dealer founder James Baggott was struck by something in particular that Peugeot UK MD Julie David said in our interview. What was it exactly that made him raise his eyebrows…?
Our popular mystery columnist Big Mike remembers a particularly successful service manager who, it turned out, proved the saying that if something seems too good to be true then it probably is
Meanwhile, automotive retail consultant James Litton reckons manufacturers that are prepared to be flexible about retail spaces and retail partners could give those less flexible a black eye
Features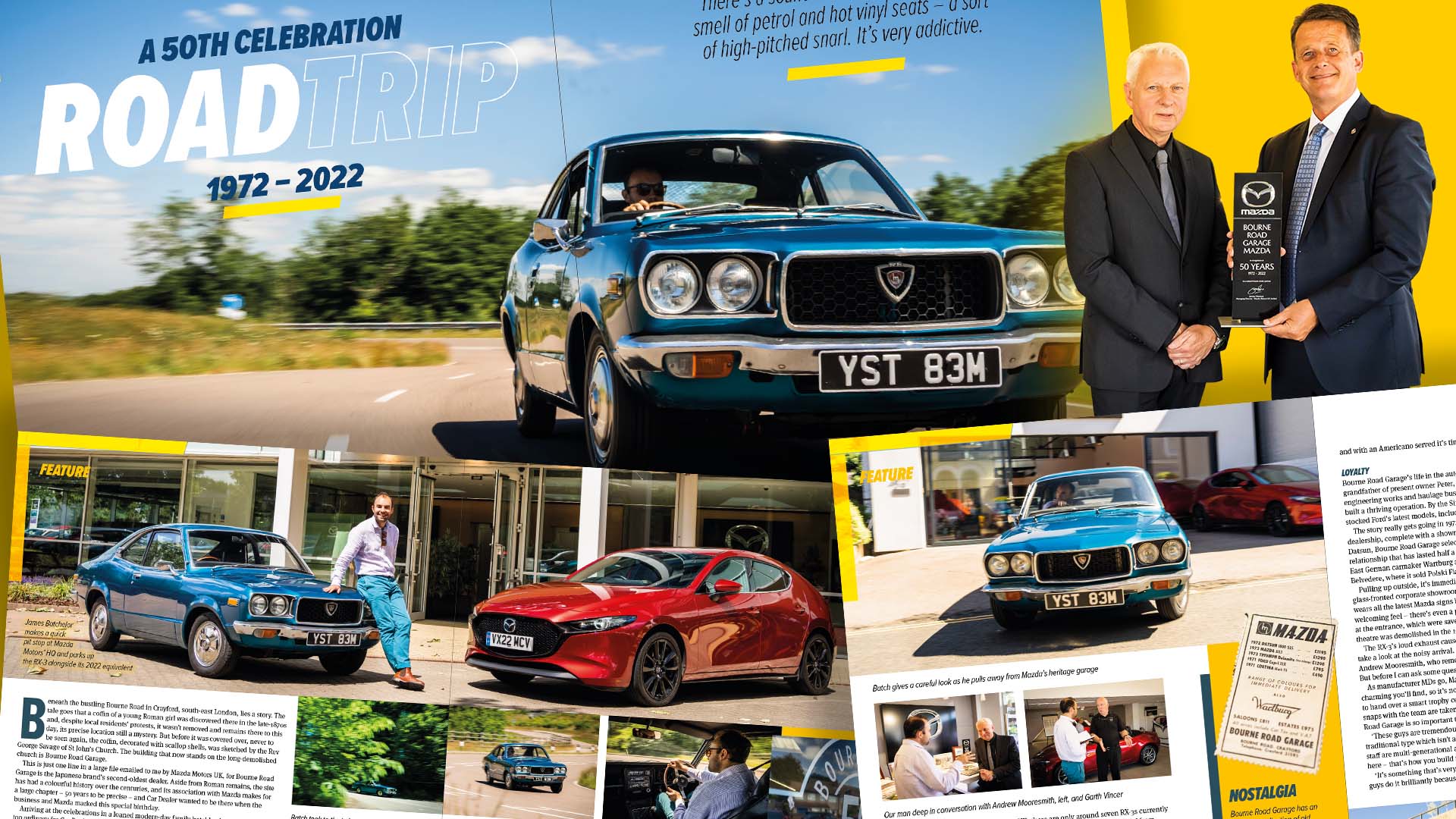 Our main feature this issue is a celebratory one!
Bourne Road Garage is marking 50 years of being a Mazda dealership, so serial Mazda lover James Batchelor went on a road trip in a 1973 RX-3 from the manufacturer's heritage garage in Royal Tunbridge Wells to the south-east London showroom.
The journey went via the former home of the company that originally held the distribution rights for Mazda in the UK and Mazda's current HQ. It makes for a thoroughly entertaining and engaging read – don't miss it!
Used Car Awards and Car Dealer Power 2022
Voting season is in full swing for our two big annual events: the Used Car Awards and Car Dealer Power.
In the latest edition of Car Dealer, Jamie Caple, the boss of Car Quay who was voted Dealers' Dealer at last year's Used Car Awards, talks about what it meant to him to win and why it's important for dealers to enter for the event.
Meanwhile, there's still time to have your say about the manufacturers and suppliers you work with and decide who will scoop a Car Dealer Power trophy.
Round-ups
Our four-page news digest contains summaries of a host of the top automotive stories, with the full-length versions available by clicking on them.
There are business and supplier updates, too, plus a look at what car manufacturers have been working on recently.
Also inside…
We bring you our regular finance section, with top advice from First Response digital marketer Richard Pygott.
Meanwhile, the Feedback spread sees a bit of a backlash against the new Glass's Guide, as well as a BMW with a steering noise problem, plus there's another crop of mirthsome memes with their rib-tickling reflections on the car dealership industry!
Is that all?
Not in the slightest! This is all just a taste of what's in issue 173 of Car Dealer, but there's plenty more as well – and you can read and download the entire magazine for free via Issuu.
How to read the magazine
The easiest way to access it all is by clicking on the digital magazine at the top of this page.
For a quick video on how simple it is to read Car Dealer online, click below:
Want to read on your mobile device? It's also viewable in the Issuu app, both for iOS and Android. Switch your notifications on and you'll get an alert every time a new magazine is published.
Want to make sure you're kept informed about new magazines being published? Subscribe to our email newsletter and you'll be contacted as soon as each issue is released.
And for daily breaking news updates, join our WhatsApp group to get them sent straight to your phone. Email us via the website here to get a link to join.