Car Dealer's first edition of 2023 is available now – and it's full of fantastic content!
Issue 179 is free to read and download – here's a taster of what we've got for you.
Car Dealer Live conference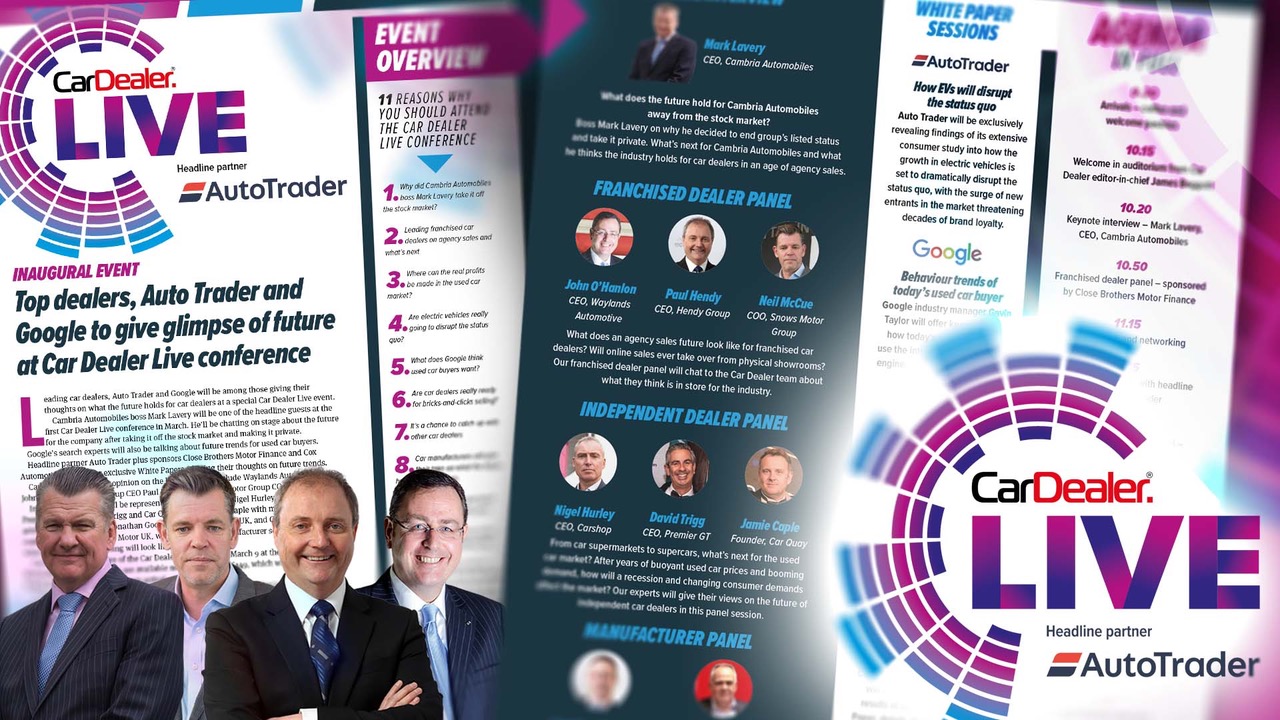 We're holding our inaugural Car Dealer Live conference in March, with top insights into the future of the retail industry. Find out more about it and how to get tickets. You really can't afford to miss out on it!
Interview
Mazda Motors UK head of retail operations Laura Brailey has been chatting to us about how the manufacturer is tackling problems within the industry that are caused by gender imbalance and a lack of diversity. It's a must-read!
Dashboard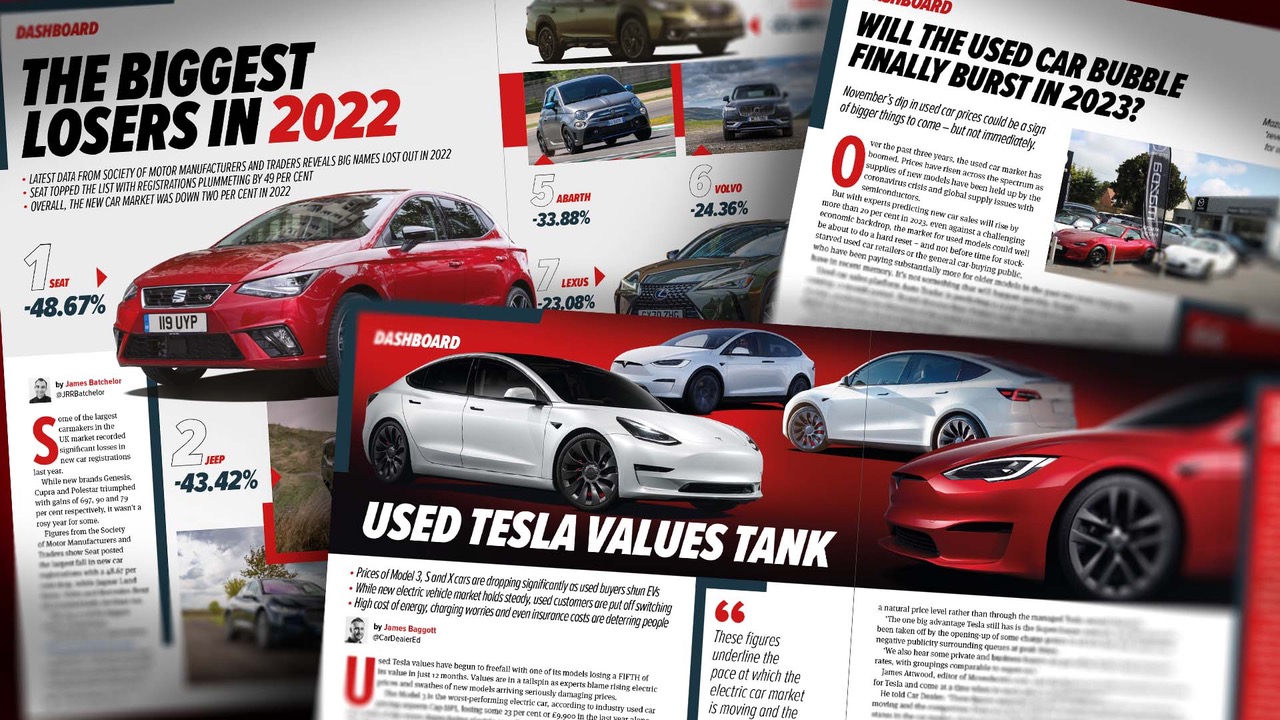 Now that 2022 is firmly behind us, we look at the major losers among the manufacturers last year.
And with 2023 stretching ahead, we also ask if the recent good times for the used car industry could come to an end this year.
Tesla has been causing ructions within the industry once again – we examine what's been going on and the implications.
Forecourt
Four new models are put to the test in this issue, as our expert motoring writers James Batchelor, Jack Evans and Ted Welford hit the road with the BMW X1, Grand Tourneo Connect (the firstborn of the new alliance between Ford and VW), Citroen e-C4 X and Honda Civic Type R.
Find out exactly what they thought of them in this section.
Features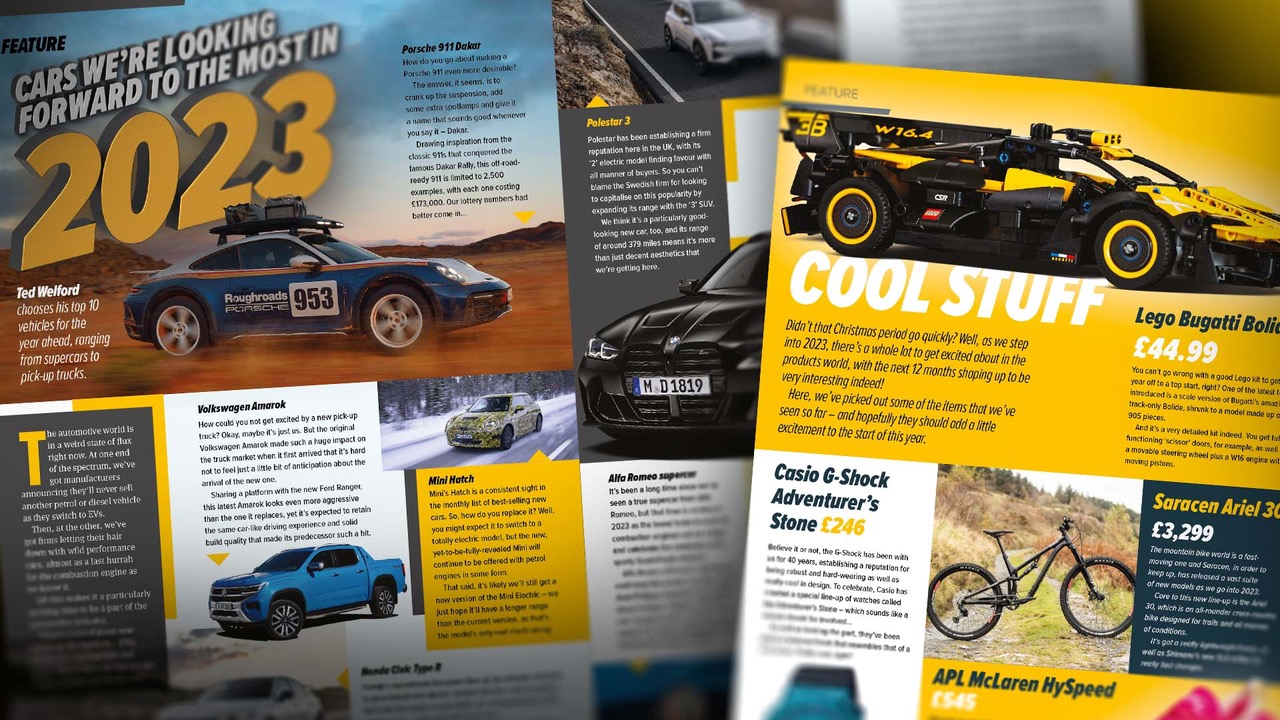 Are there any upcoming cars this year that you simply can't wait to get your hands on? Yup, we thought so – the same goes for us!
We've selected 10 that we're anticipating with relish – do any of them match your highly desirables?
Over the page, we also check out some of the latest seriously cool products that are hitting the market at prices right across the spectrum.
Columns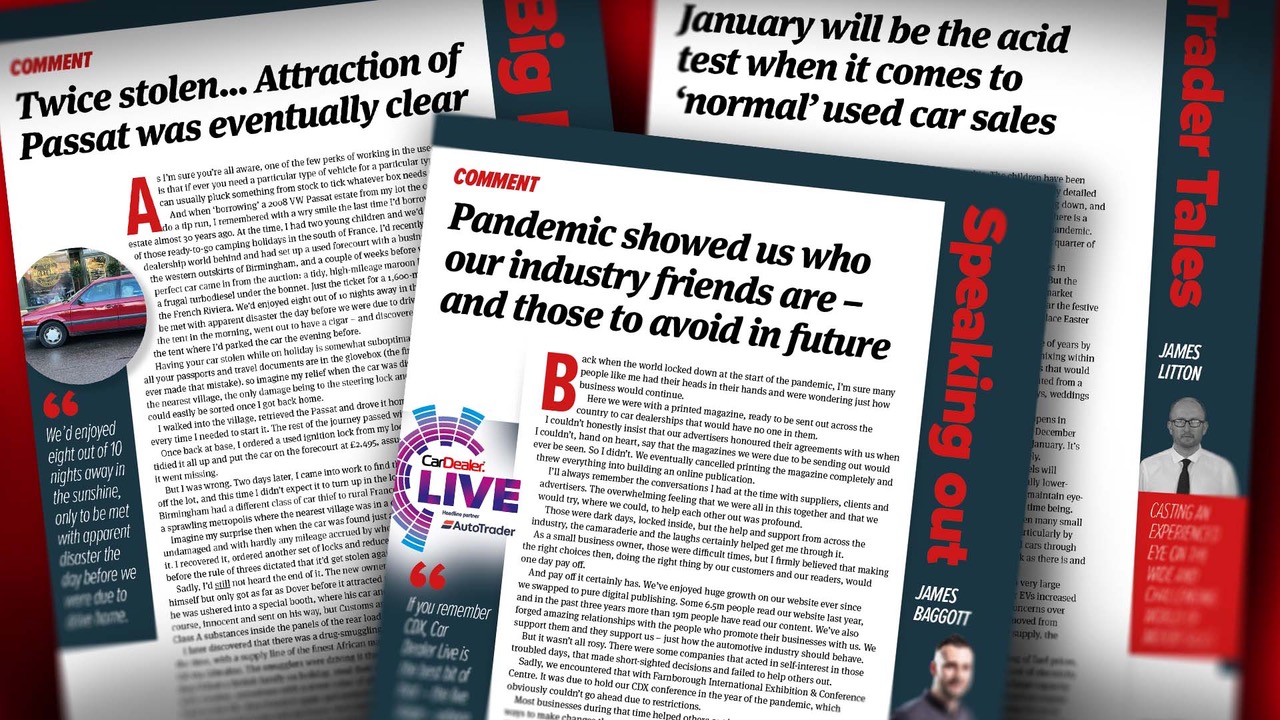 Editor-in-chief James Baggott reflects on how badly some organisations behaved during the pandemic, as he also looks forward with optimism to our inaugural Car Dealer Live conference
Automotive retail consultant James Litton casts his experienced eye over the thorny issue of supply levels – currently the bane of dealers' lives – and gives some valuable insight
Meanwhile, on a lighter note, our mystery car dealer columnist Big Mike remembers a curious disappearing act involving a VW that he borrowed from his lot for a family holiday abroad…
Round-ups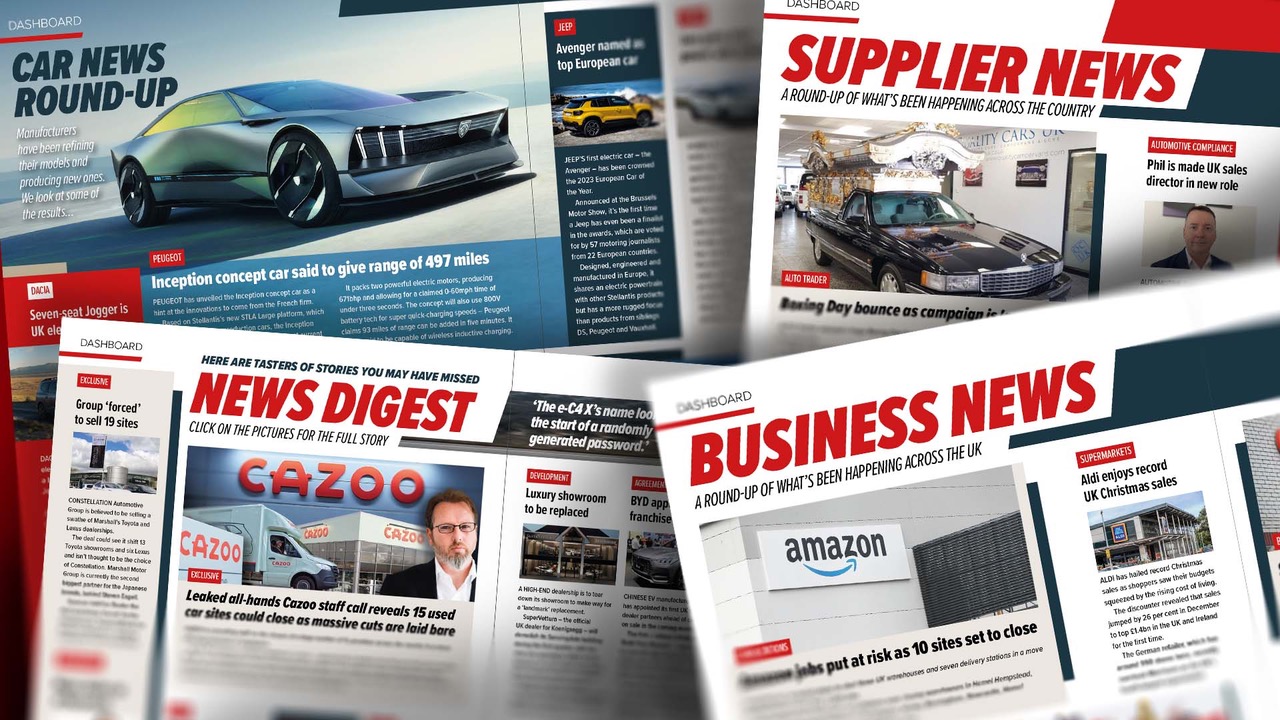 Our four-page news digest has some of the best automotive stories in bite-sized form – including exclusives! You can also read the full versions of the articles by clicking on the boxes.
There are business and supplier updates as well, plus a look at what car manufacturers have been up to.
Also inside…
In our regular finance section, First Response digital marketer Richard Pygott tells how embracing change can work wonders.
Meanwhile, in this month's Feedback, dealers don't have much time for Cazoo. There are also more car industry memes taking a humorous look at the workplace.
This is just a taste of what's in issue 179 of Car Dealer – and you can read and download the entire magazine for free via Issuu.
How to read the magazine
The easiest way to access it all is by clicking on the digital magazine at the top of this page.
For a quick video on how simple it is to read Car Dealer online, click below:
Want to read it on your mobile device? It's also viewable in the Issuu app, both for iOS and Android. Switch your notifications on and you'll get an alert every time a new magazine is published.
Want to make sure you're kept informed about new magazines being published? Subscribe to our email newsletter and you'll be contacted as soon as each issue is released.
And for daily breaking news updates, join our WhatsApp group to get them sent straight to your phone. Email us via the website here to get a link to join.