2020 was a year like no other for automotive, but despite the pandemic putting the kibosh on Car Dealer's usual black-tie event for the Used Car Awards we were determined the event would still take place to celebrate this backbone of the industry.
As with the magazine, we went digital with the ceremony, and although there may not have been fine food, drinks or embarrassing dance-floor moves, it was still a huge hit and we've got the full lowdown in our mammoth new edition of Car Dealer.
At 106 pages, issue 156 is our biggest since we went fully digital last year. Also in the latest interactive and free digital edition, we bring you…
Features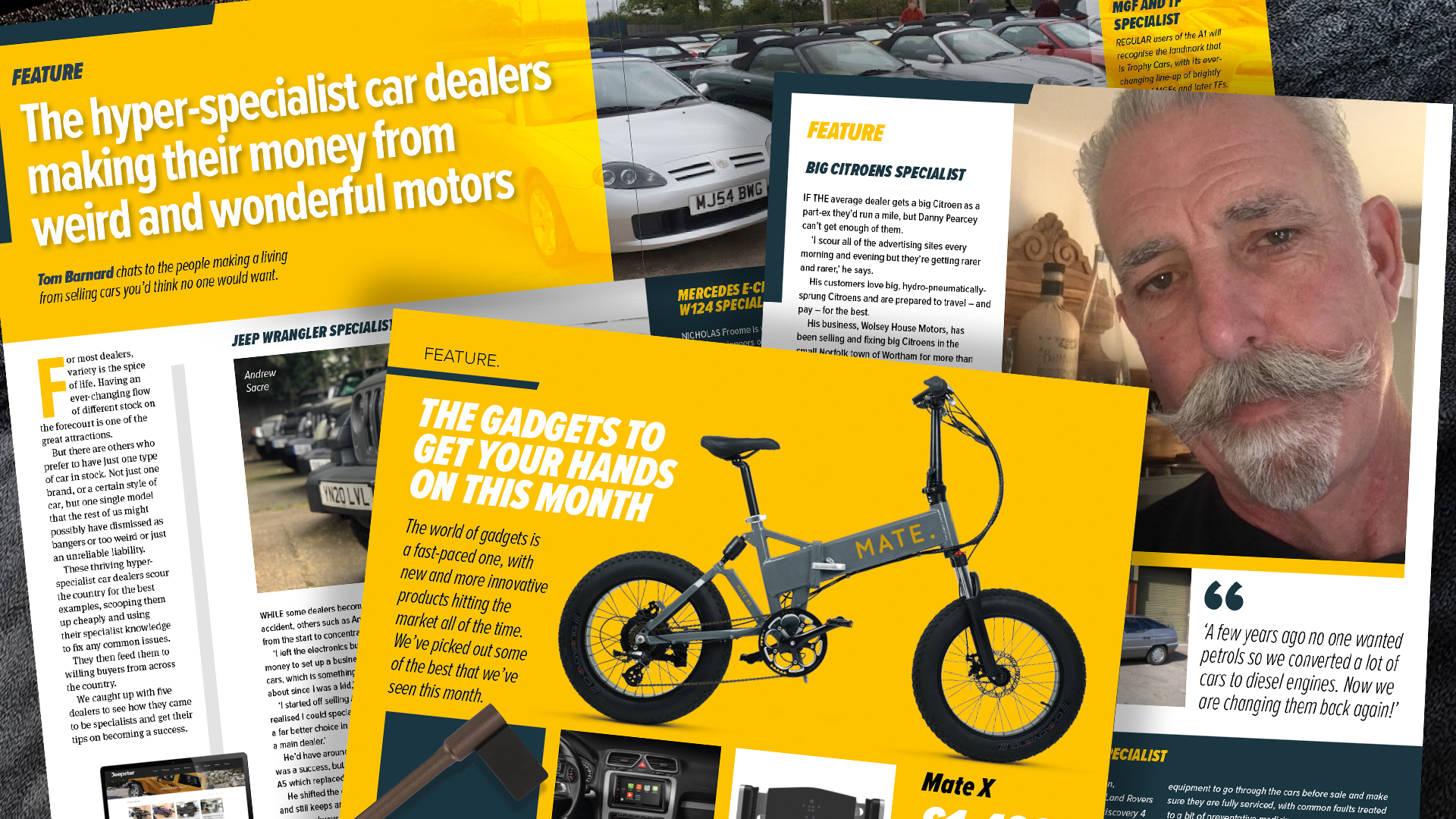 Some dealers have a particular passion – not just for a brand but a single MODEL! We chatted to five hyper-specialist traders who have put their in-depth knowledge to good use to carve out their own lucrative niche.
And from electric bikes to car scent diffusers, we pick a few of the best extras for drivers – adding to the pleasure of driving and, in one instance, helping to keep it all legal!
Investigations & Opinion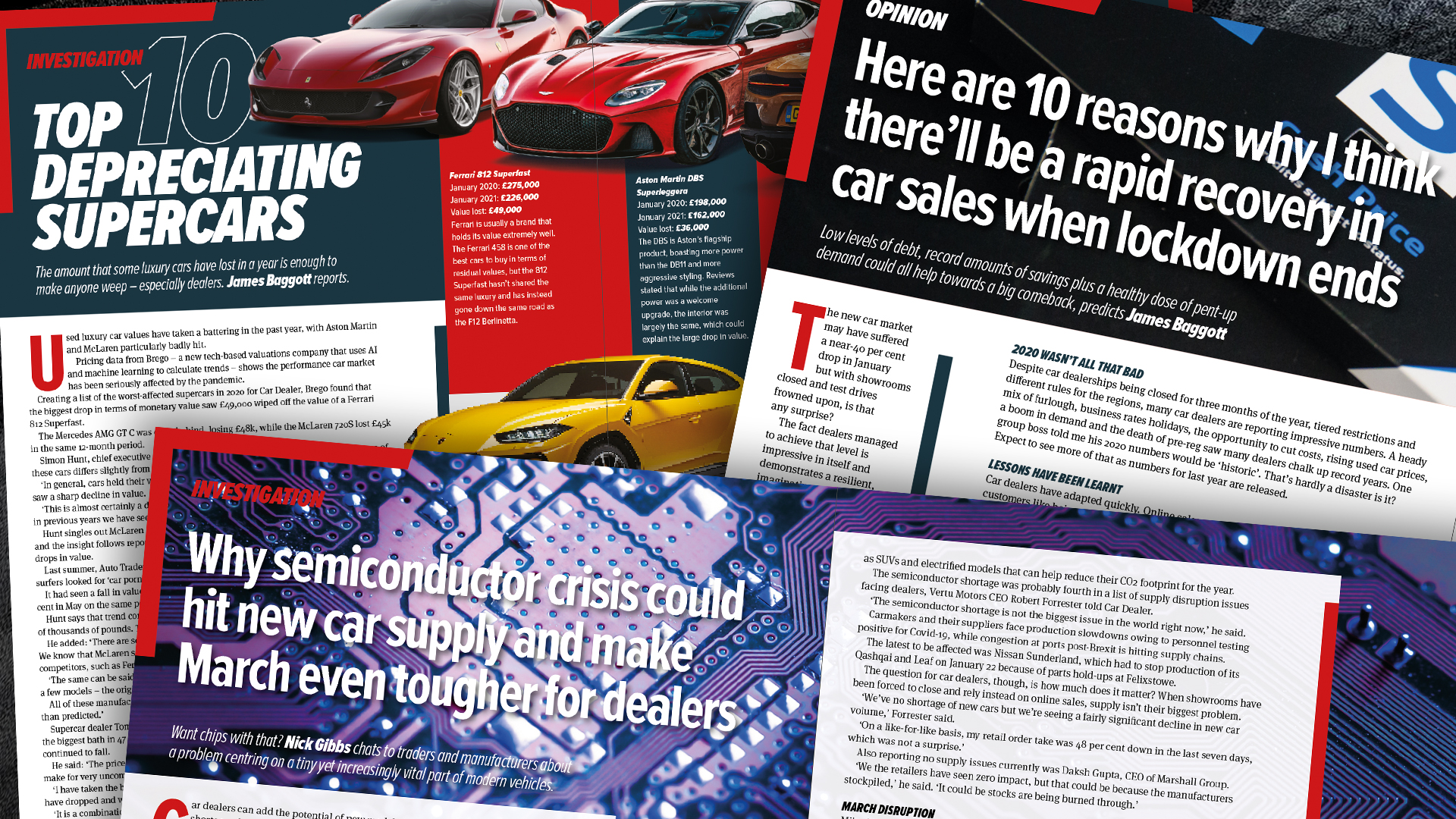 What on earth's been happening to the prices of supercars? Well, some of them at least. We look at which ones have been causing grief and why.
It's a tiny but increasingly vital part of modern vehicles and it's causing massive problems at the moment – we examine the semiconductor crisis.
Reasons to be cheerful: one, two, three – and all the way up to 10. Car Dealer founder James Baggott lists why we can be optimistic about sales once restrictions are lifted.
Interviews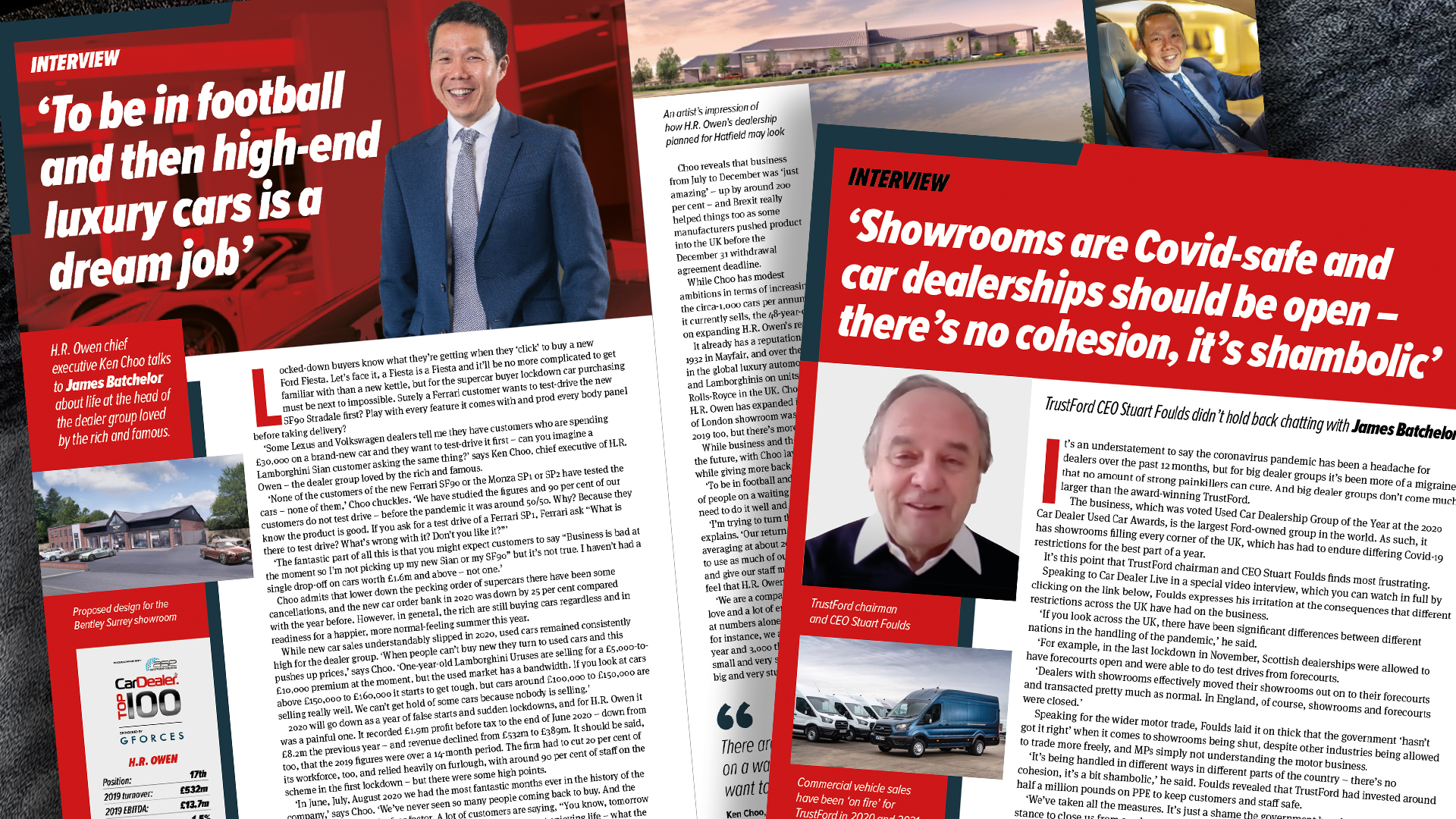 H.R. Owen chief executive Ken Choo and TrustFord boss Stuart Foulds took time out of their very busy schedules to give us their thoughts – and some were very blunt!
Forecourt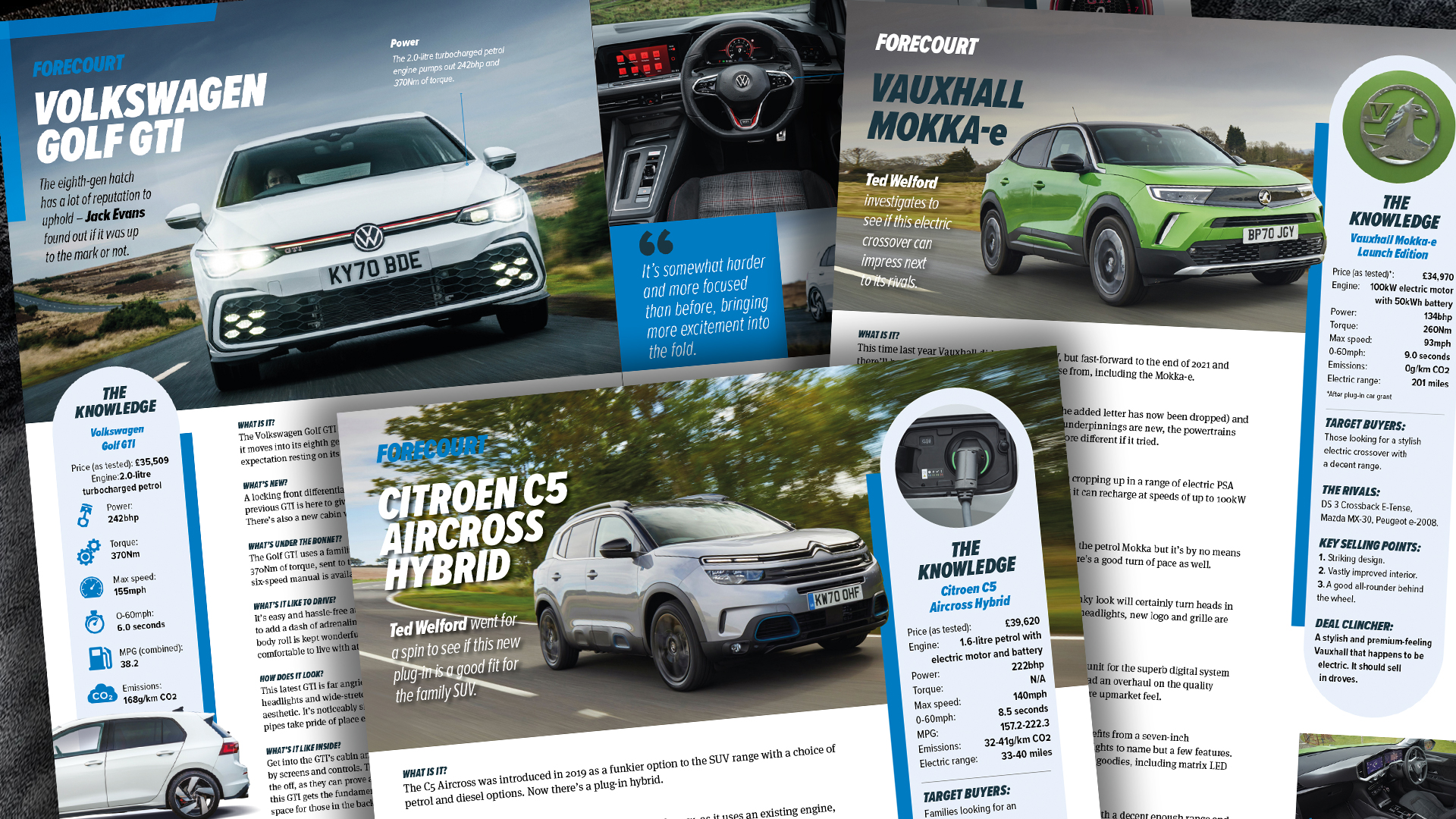 Our motoring writers have been let loose with some of the latest models from Citroen, Vauxhall and Volkswagen – among them is the C5 Aircross Hybrid, which is the most powerful Citroen you can buy. But what did they think of them…?
Columns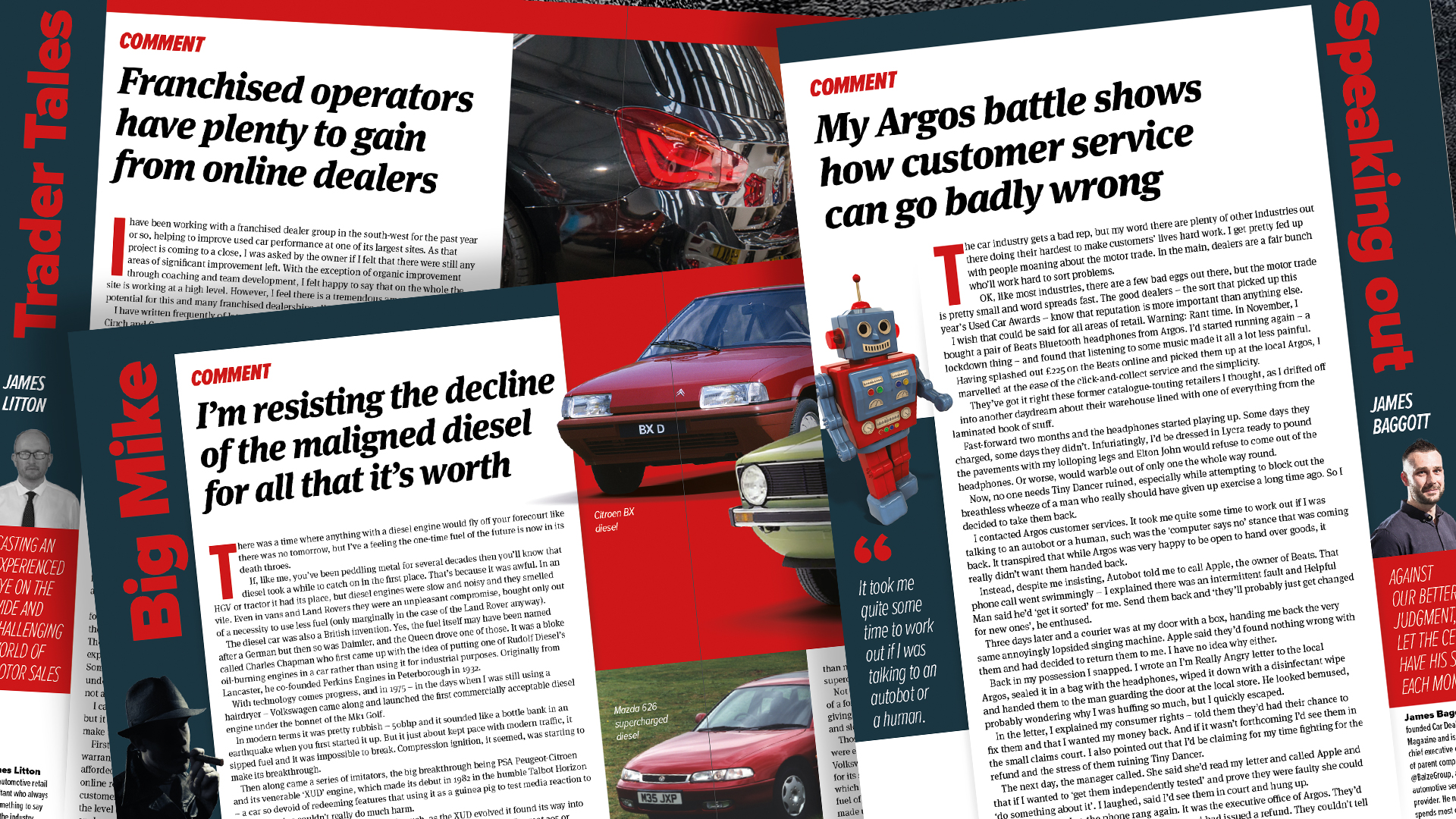 Car Dealer founder James Baggott bought a swish pair of headphones from Argos to help make his new-found hobby of running less painful. It did not go well…
Big Mike reckons there's life left in the ol' diesel dog yet – so much so that he's become something of an evangelist for the derv-drinking vehicles.
And in an extended piece, automotive retail consultant James Litton looks at how franchised dealers can not only learn from the online guys but benefit from selling older cars as well – although the manufacturers need to help them, he argues.
Round-ups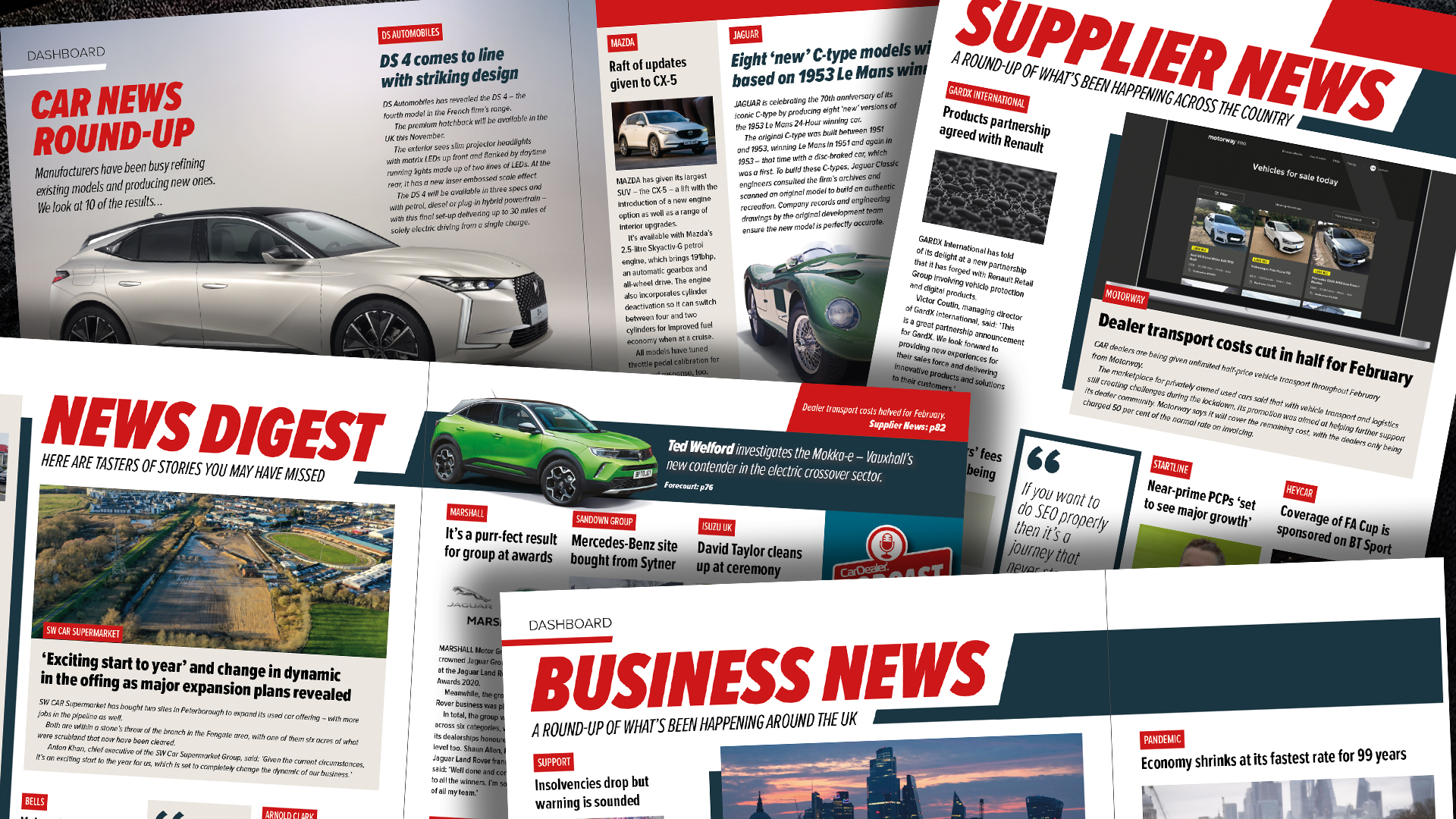 Some of the biggest recent stories from the automotive world are available as shorter versions of their website counterparts in our four-page news digest.
Each one links to the full story, thanks to what one of our team reckons is witchcraft – we find it a lot easier to let him keep thinking that rather than explain how it actually works…
Also available for you is news from the business world, suppliers, and what the manufacturers have been up to.
Used Car Awards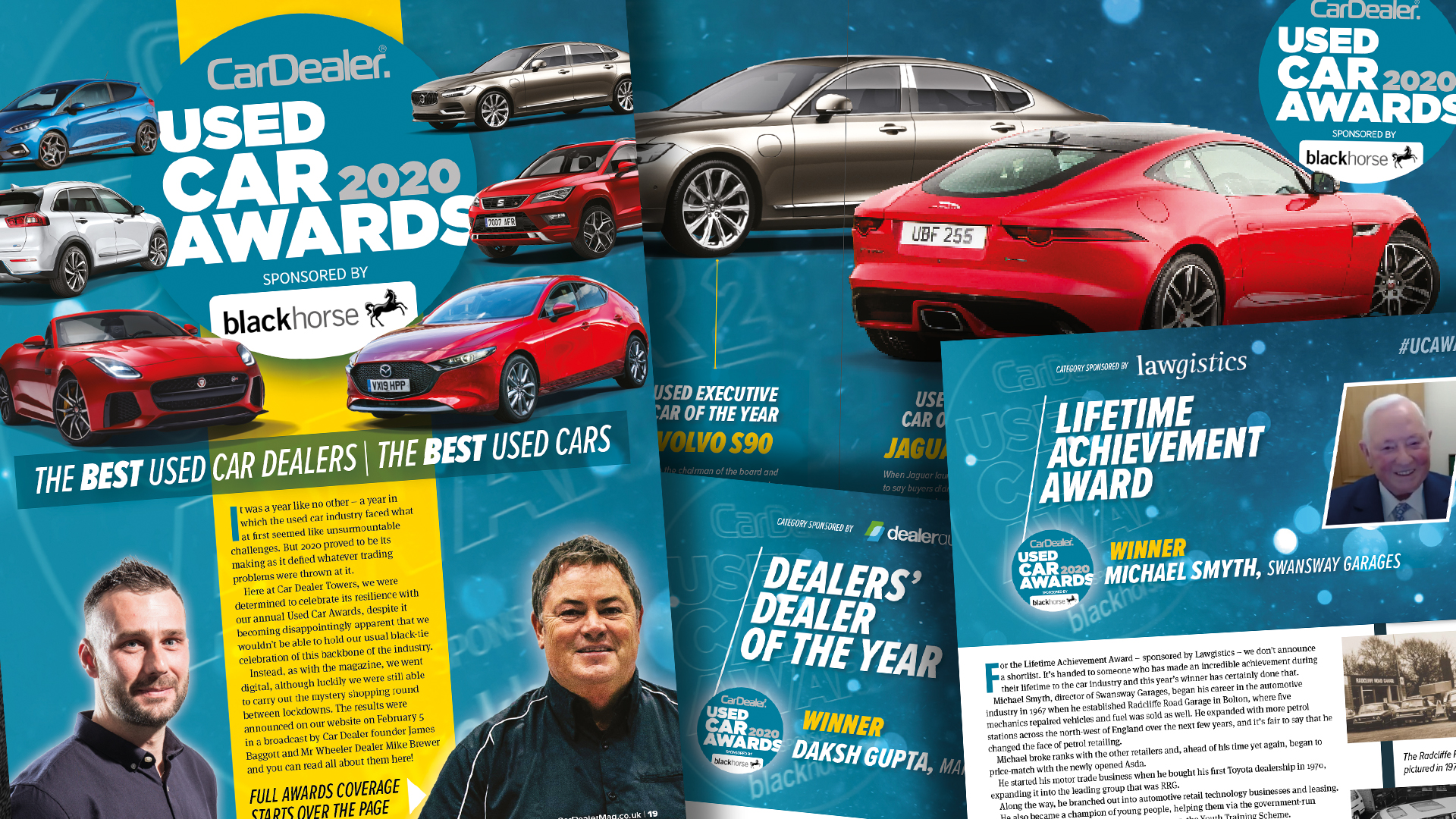 This is the biggie! It's our 46-page section dedicated to the 2020 Car Dealer Used Car Awards!
Who won which trophy – and what did they have to say about it? You can find out right here!
This is all just a taster of what's available in our bumper edition, which you can read for free via Issuu.
How to read the magazine
The easiest way to access it all is by clicking on the digital magazine at the top of this page.
For a quick video on how to do it, click below:
Want to read on your mobile device? It's also viewable in the Issuu app, both for iOS and Android. Switch your notifications on and you'll get an alert every time a new magazine is published.
Want to make sure you're kept informed about new magazines being published? Subscribe to our email newsletter and you'll be contacted as soon as each issue is released.
And for daily breaking news updates join our WhatsApp group to get them sent straight to your phone. Email us via the website here to get a link to join.