Car Dealer issue 165 is available now and it's a bumper 76 pages this month!
Here's a taster of what 's in the latest edition brought to you by the Car Dealer team…
Car Dealer Road Test of the Year 2021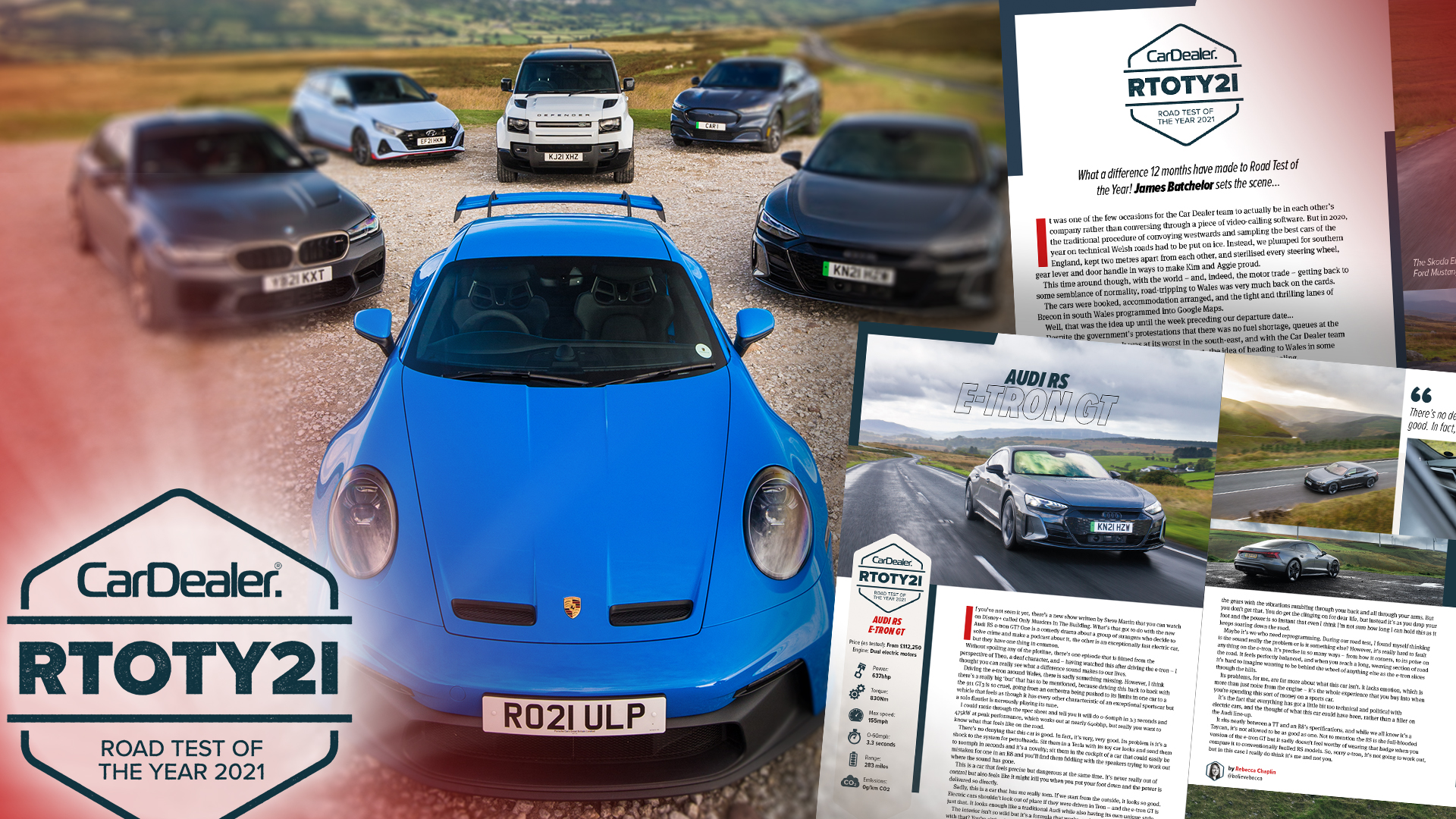 After the pandemic-enforced local affair of 2020, we were delighted to be able to return to Wales this year for our big, fun RTOTY event that pits the year's top cars against one another.

Our 20-page feature sees motoring writers James Batchelor, Darren Cassey, Rebecca Chaplin, Jack Evans and Jon Reay compare, contrast and rate the Ford Mustang Mach-E, Skoda Enyaq iV 80, Land Rover Defender 90 V8, BMW M5 CS, Audi RS e-tron GT, Hyundai i20 N, and Porsche 911 GT3.
What were their verdicts? You can find out in this issue!
Interviews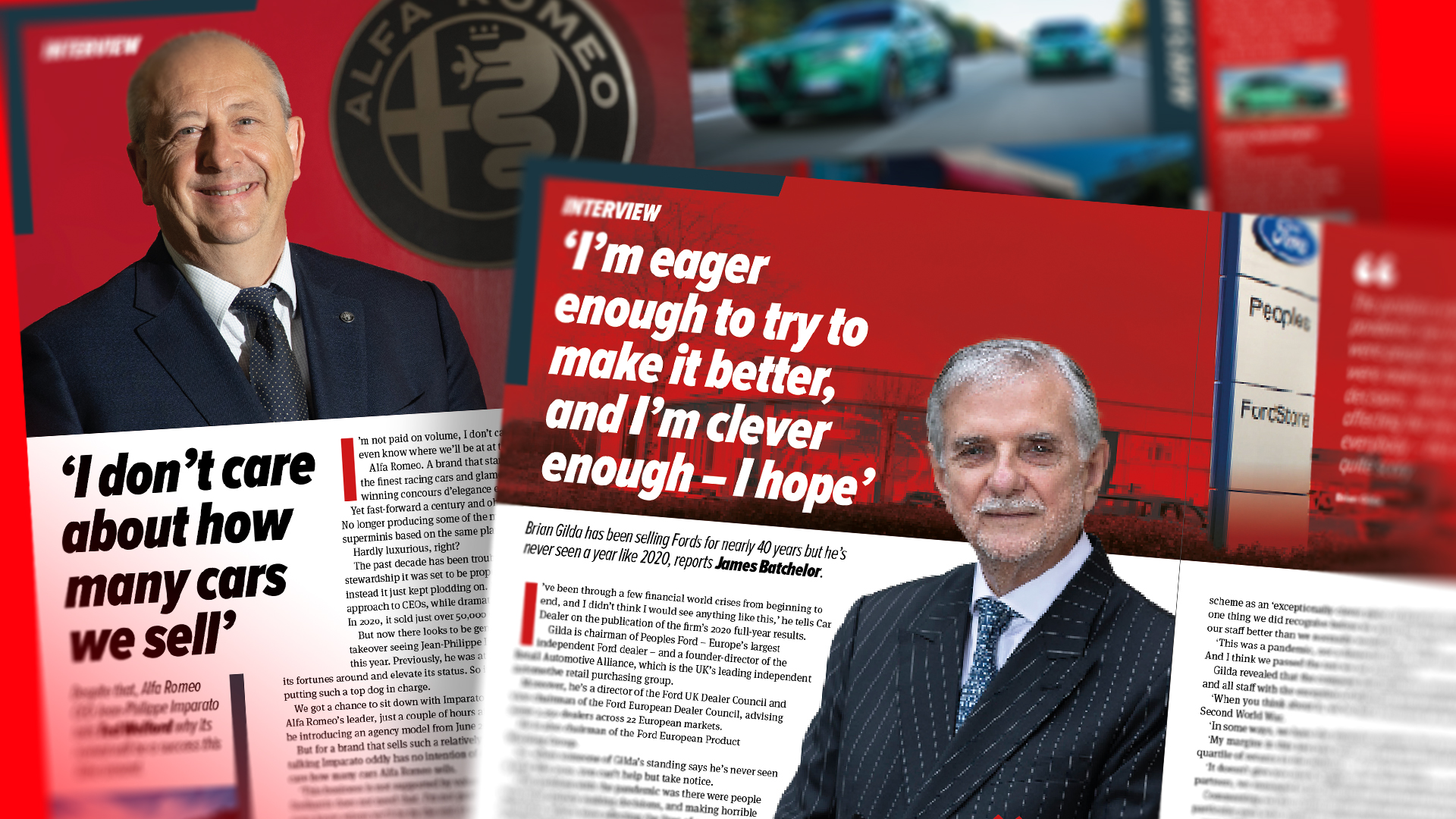 We've been chatting to Peoples Ford boss Brian Gilda and Alfa Romeo chief executive Jean-Philippe Imparato. Find out what they had to say about the industry and its twists and turns.
Car Dealer Used Car Awards 2021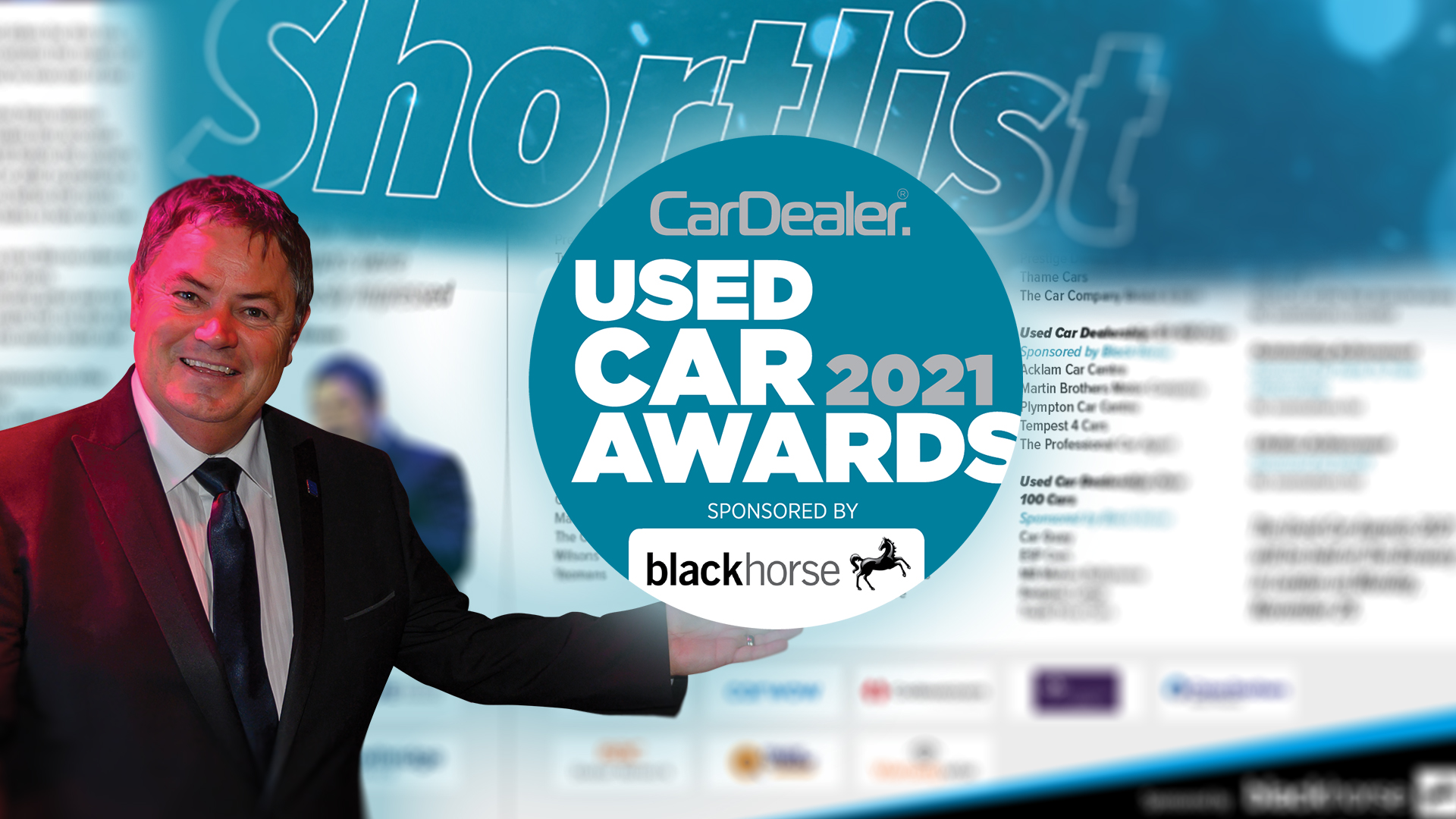 The big event will soon be upon us – Monday, November 29 to be precise – but who made it to the shortlist? It's all here!

Features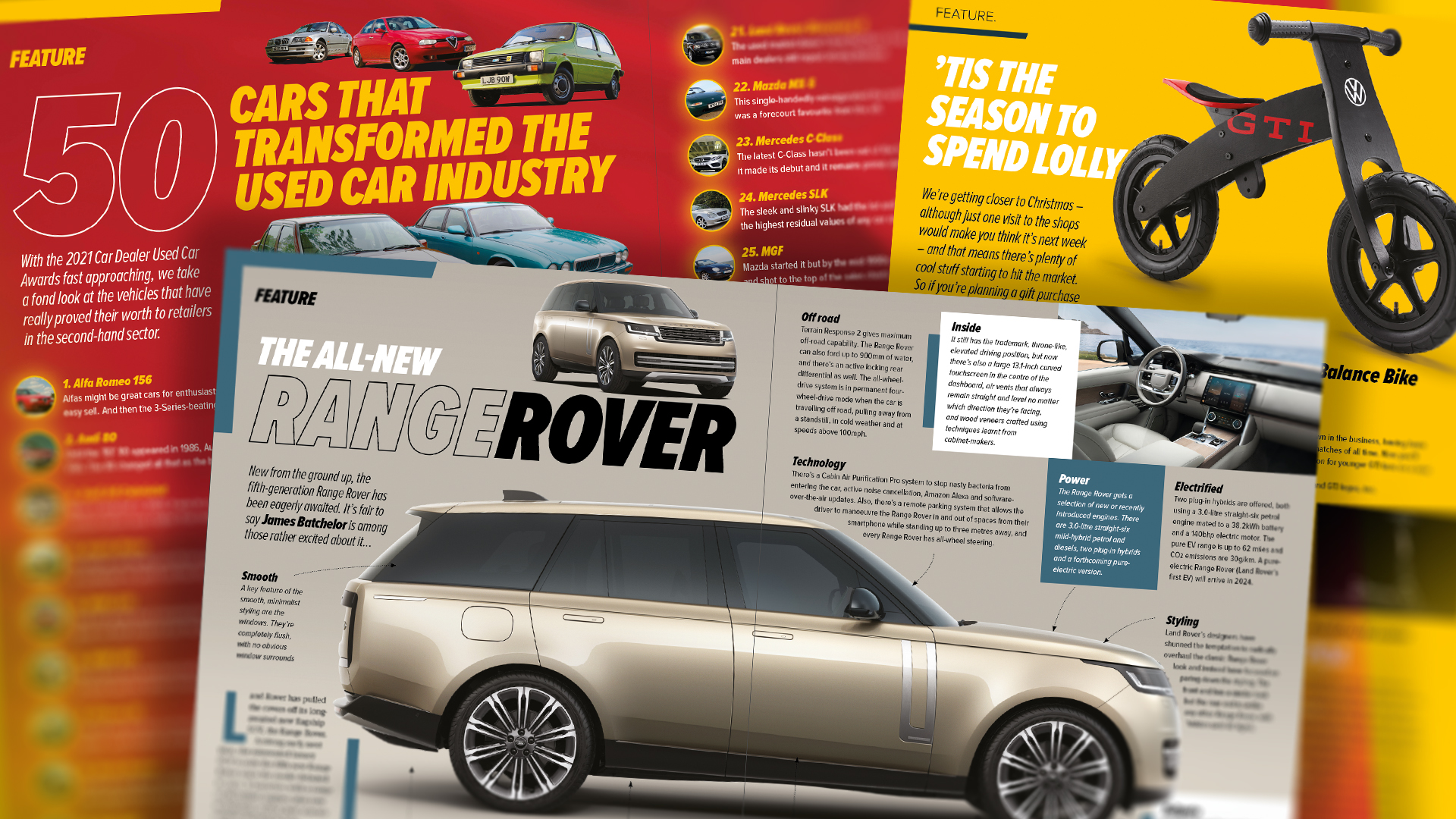 We've got another great array of features for you this month, looking at 50 vehicles that changed the used car industry, the much-anticipated fifth-generation Range Rover, plus ideas about cool stuff to buy as Christmas gifts!
Columns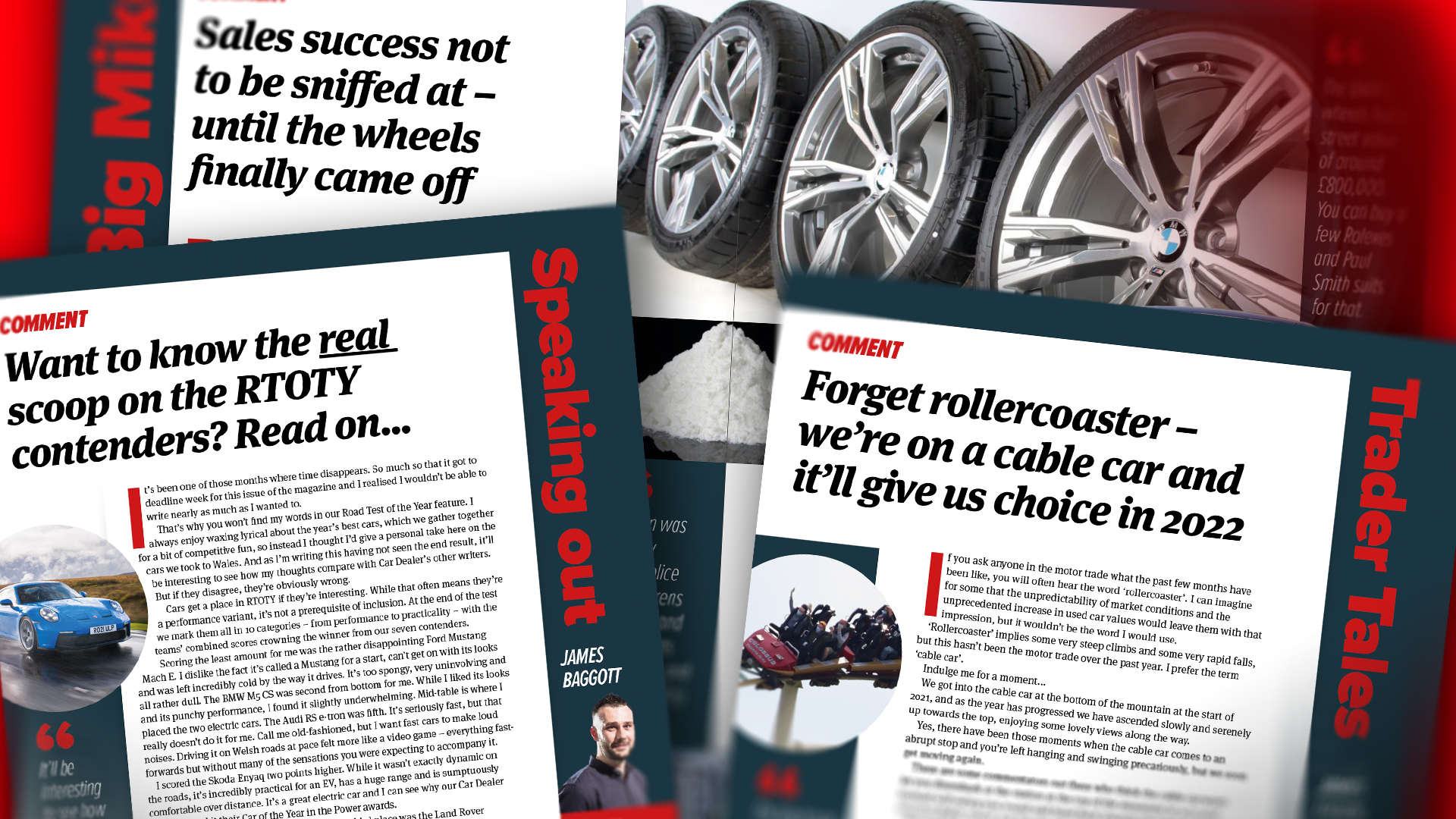 Our columnists bring us their views and reminiscences:
Car Dealer founder James Baggott gives his thoughts on the RTOTY cars – and his rankings are obviously the only ones that matter!
Big Mike recalls the astonishing success of one particular car salesman. NB: Don't try this method yourselves…
Automotive retail consultant James Litton reckons the industry has been getting its analogies in a twist
Round-ups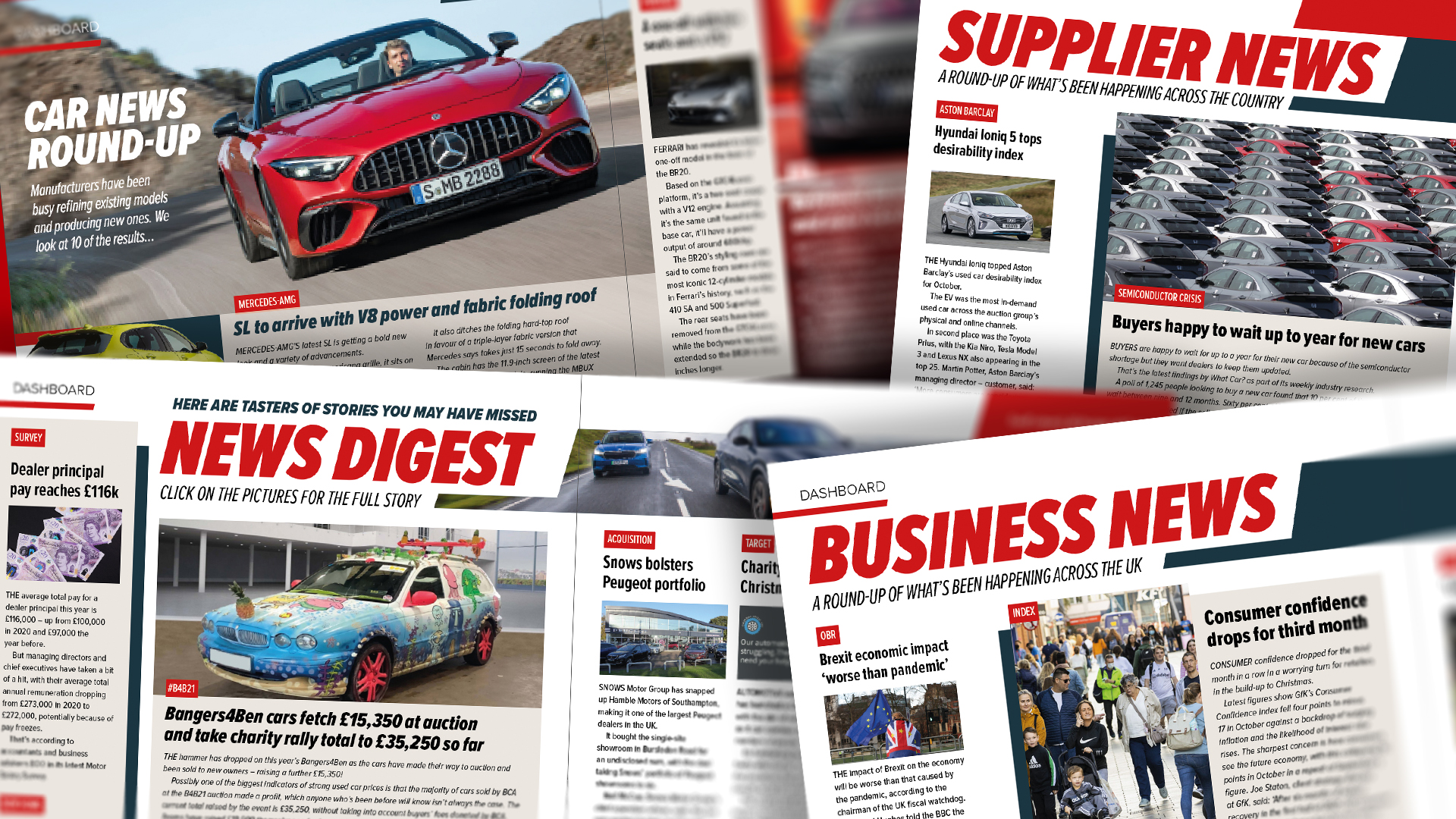 Our four-page news digest brings our busy readers mini versions of a wide variety of stories, which can also be read in full by clicking on them.
There are business and supplier updates, too, plus the latest from manufacturers.
We also have the helpful finance section plus thoughts and opinions from dealers in our Feedback spread.
This is all just a sample of what's in issue 165 of Car Dealer, which is out now and available to read and download for free via Issuu.
How to read the magazine
The easiest way to access it all is by clicking on the digital magazine at the top of this page.
For a quick video on how simple it is to read Car Dealer online, click below:
Want to read on your mobile device? It's also viewable in the Issuu app, both for iOS and Android. Switch your notifications on and you'll get an alert every time a new magazine is published.
Want to make sure you're kept informed about new magazines being published? Subscribe to our email newsletter and you'll be contacted as soon as each issue is released.
And for daily breaking news updates, join our WhatsApp group to get them sent straight to your phone. Email us via the website here to get a link to join.