Car dealers the length and breadth of the UK have been working tirelessly to meet the needs of their customers since reopening after lockdown.
And one dealership that certainly hasn't been resting on its laurels is Specialist Cars Nissan Aberdeen, which is part of the John Clark Motor Group.
Among the many new and used vehicles supplied in a challenging period have been no fewer than six stunning GT-Rs – five of them to customers in England!

The first to be handed over to its new owner in the post-lockdown era was the one you can see in these pictures.
Dale Charité, general sales manager at Specialist Cars, saidr: 'The customer had originally contacted me on a Facebook GT-R forum saying he was specifically looking for a Katsura Orange GT-R within his budget.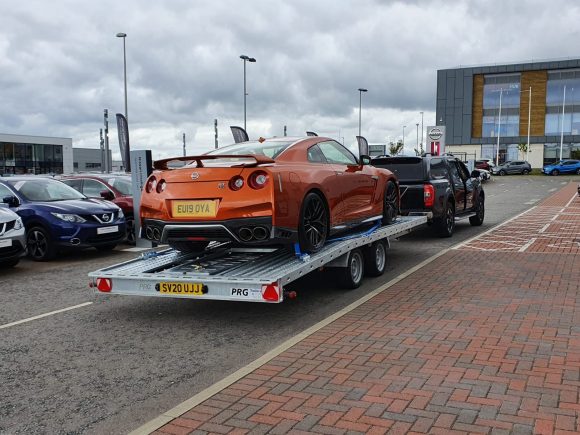 'There were none available at my branch but I managed to source one from Nissan GB. I was able to quote the customer via telephone, internet and a CitNOW live video session.
'Due to the distance the customer was travelling, we arranged transport to one of our Edinburgh branches, where the customer was able to pick up his car after it had been sanitised.

'He was shown the car, called me to confirm he was happy with the condition and transferred the balance due.'
The sale seemed to start off something of a flurry of GT-R sales, with two further deals sealed in June, two in July and one so far in August.
Charité emphasised that in all cases, safe contactless methods and sanitised processes were in place and social distancing was observed.
And discussing the new ways of doing business in a post-lockdown world, he added: 'We have adapted quite well, with an increased focus on telephone and internet inquiries and utilising modern technology.
'We are finding customers further afield who are equally happy to deal with us from the comfort of their own homes.'