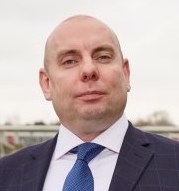 Emphasise the benefits of point-of-sale finance and generate more profit, advises Sean Kemple of Close Brothers Motor Finance.
WLTP is now with us, having been fully introduced on September 1, 2018.
The automotive industry and governments have come together to develop the Worldwide Harmonised Light Vehicle Test Procedure – or WLTP for short.

This more rigorous series of laboratory tests will provide the customer with a more accurate view of CO2 and fuel consumption. WLTP replaces the existing NEDC (New European Driving Cycle) test, which originated in the 1970s.
Since then, car technology and driving habits have rapidly changed, as has the definition of normal driving conditions, which has resulted in real-world variations on fuel consumption.
The test came into effect from September 1 2018 in conjunction with RDE – yes, another abbreviation! – or the Real Driving Emissions test. It will be the only comparable measure to be used by governments and manufacturers.
But what exactly is WLTP and how does it affect dealers? In essence, why should they care about it? The fact of the matter is that we have seen and will continue to see the effects of WLTP on dealers and the forecourt.

We saw a record August for new car sales, 
with reports also coming through of an uplift in used vehicle sales for the period as footfall increased. However, we saw a reduction in new car sales in September.
A number of new car models have been removed until there is clarity on testing, and this is affecting current delivery times for new cars. The challenge is further compounded by reports of a shortage of test centres across the UK to support the volume of testing required.
In addition to this, car dealers may also have reduced opportunities to offer optional extras, with a possible tax increase on options such as larger wheels, sun roofs and even tow bars having an impact on the real driving emissions.
For the used market, we see a number of potential challenges.
Will there be fewer company cars defleeted at the usual three- and four-year marks as drivers wait for more certainty around what WLTP means for the company car driver?
We may also see a number of traditionally new-car-focused retailers switching focus to used cars as new car models continue to be delayed. If this is the case, we will see an increased demand at auction potentially increasing wholesale values and placing pressure on the profit per unit.
Identifying additional sourcing options to supply the forecourt would be wise for used car dealers in addition to ensuring vehicles are priced effectively from day one.
Dealers may also want to supplement the profit per unit with an increase in point-of-sale (POS) finance, ensuring all members of the team can position the significant benefits of POS finance to potential customers and ensuring the dealership is capitalising on the growing number of consumers choosing to finance their next vehicle.
Ask your finance provider how you can maximise your opportunities here and support with training you and your team.
How does all this affect customers? Do they understand it? And what can dealers be doing to address that?
Consumers may not have heard of WLTP or RDE. However, they will most likely be aware of the government's initiatives to reduce CO2 emissions.
From September 2018, some manufacturers will have started displaying WLTP information on their websites, with 
WLTP CO2 values to be published in 
showrooms from January 2019.
On the forecourt, we may see an impact on the packages offered by manufacturers.
From a testing perspective, consumers will receive a more comprehensive and real-world test with more accurate fuel consumption and CO2 emissions data.
Some of the changes in testing from NEDC to WLTP will see a number of differences – for example, average speed testing will increase from 34km/h per hour to 46.5km/h, while top-speed testing will increase from 120km/h to 131km/h.
WLTP will continue to be phased in, with September 2018 seeing all new cars on WLTP and no longer required on NEDC. Some vehicles coming to the end of their cycle will have a grace of one year to allow for them to be sold.
From January 1, 2019, all cars in dealerships should only have WLTP CO2 values, while during 2020, current NEDC-based CO2 targets will be converted by the European Commission to specific WLTP targets of equivalent strictness.
Frequently asked questions
What does WLTP measure?
WLTP measures a vehicle's individual CO2 emissions, pollutant emissions and fuel consumption.
What does WLTP mean for customers?
WLTP provides them with greater clarity in relation to the emissions and consumption values of their vehicle.
Will WLTP increase my fuel consumption?
No, this will not be the case.
I bought my car before the introduction of WLTP – how will it be affected by the new rules?
There will be no impact on new cars registered from September 2018.
What is the effect of WLTP on vehicle tax?
The former New European Driving Cycle (NEDC) CO2 values will continue to be used for tax purposes on vehicles from 2017 to 2020.
Cars registered after April 2020 will use the WLTP values for taxation purposes.
NEDC will continue to be used for the official emissions (CO2) and fuel consumption (mpg) values.
As and when WLTP figures become available for new model introductions, these will also be available for customers. It's worth noting that the NEDC CO2 values will be used for taxation for the tax years 2017-18, 2018-19 and 2019-20. It's only for new cars registered after April 2020 that the WLTP values will be used for taxation purposes.
Sean Kemple is Director of Sales at Close Brothers Motor Finance, one of the UK's leading providers of motor finance. The company works with over 8,000 dealers and provides finance for new and used cars, LCVs and motorcycles, caravans and motorhomes. Go to closemotorfinance.co.uk to find out more.