Get in touch: David Rose, UK dealer recruitment and development manager, wants to talk to YOU!
There's never been a better time to become a SsangYong dealer. That's the message from David Rose, the manufacturer's UK dealer recruitment and development manager – and he was more than happy to explain why.
Put simply, the brand is going from strength to strength, with more and more people attracted to SsangYong cars thanks to the value for money they represent, their great build quality and the manufacturer's unlimited-mileage five-year warranty.
Rose, pictured, told us: 'The way I look at our franchise compared to others is that it's a good first step into franchising. It's very easy to manage.

'We don't put a lot of burden on our partners – we leave them alone to get on with it and build up their client base.
'That's the USP of the franchise, the fact that it's easy to run. When you look at our network, it's the first franchise of maybe 50 per cent of our current partners.'
Having worked with other manufacturers, Rose is well aware that some carmakers place heavy demands on their dealer network.
He told us: 'We do like a comfortable place for people to buy cars but we have no real constraints on fixtures and fittings, for instance. The SsangYong franchise is a low-cost opportunity for an ambitious dealer to move into franchising.'

The South Korean manufacturer's network currently comprises 60 full dealers – a figure that Rose would like to see approach 80 in the not-too-distant future. The quality of the cars and their increasing appeal in the marketplace will no doubt play a part in the company achieving that aim.
Rose said: 'The USP of the brand is the fact that our cars are extremely good value for money against their competitors.
'We're a niche brand, we've got six models, but there's quite a lot going on from a vehicle launch perspective.
'The new Rexton has just been voted 4×4 Car of the Year by 4×4 Magazine.
'It's a fantastic vehicle and obviously the price is very appealing, bearing in mind it starts at under £30,000.
'It's certainly a busy time. The new Musso pick-up joins us in June and is based on the Rexton. That was launched at the Geneva Motor Show and we will soon be a serious player in the pick-up market – it's a real superstar.
'The pick-up market is actually a large market in the UK now, so we're going to get in with the big boys – and that can only help our dealers become more profitable and successful.'
So what helps attract buyers to the SsangYong brand?
Rose told us: 'The things that make the vehicles easy to sell are the fact that they've got a five-year, limitless-mileage warranty along with the excellent value for money SsangYong vehicles represent and their excellent build quality. Korean cars are very, very well built and SsangYong cars are typical of that – it all adds up to a very easy package to sell once somebody is through the door.'
So what level of support can dealers new to the SsangYong franchise expect if they decide to get on board? Rose told us there would be no shortage of advice and guidance.
He explained: 'All of our field team have been dealership managers, myself included, so we understand how a dealership works. If there's an issue, we work with the dealer through that issue – not that there are very many!
'When you look at our aftersales departments, the throughput of warranty work is very low. I've run franchises where you're forever having warranty work come through and unhappy customers as a result of that. We don't really have that – and that's because of the build quality of SsangYong vehicles.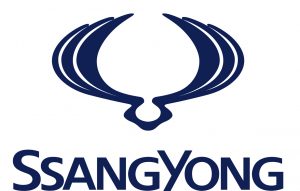 'We look after our dealers. A lot of them say we go over and above to help them.
'That might not necessarily be in dealing with a problem, but we're always there to look after them.'
At the end of the day, any dealer needs to make money to survive and thrive. Rose is of the view that 'profit' can sometimes unfairly be seen as a dirty word in the automotive industry but he said: 'Our dealers are definitely profitable in the new car department – they certainly retain good profits.'
All in all then, SsangYong would seem to represent an exciting proposition for an ambitious dealer.
Rose emphasised: 'It's a very good time to get on board with SsangYong.
'We are a franchise that is simple to operate, we have a winning range of new models and there's certainly a lot going on. Join us and be a part of our success story.'
Working with other franchises
Dealing in SsangYong cars can work very well for a business that already represents another manufacturer.
David Rose told us: 'A large majority of our current dealer partners have another franchise.
'We're definitely looking for operators of other franchises to join us. We have just taken on two current Citroen dealers and we're alongside them. We've just gone alongside Ford in a dealership in Scotland and we fully accept that we can go alongside other brands.
'The beauty of SsangYong is the price. Sitting alongside a competitor can mean that a dealer is going to sell one or the other rather than have a customer walk away and spend their money down the road.'
Join the SsangYong dealer network! Go online to bit.ly/SYdealer, email [email protected] or call 01582 488192