The Big Apple's new car showcase has opened its doors for 2017 – James Baggott reports from the show floor.
IT MAY be held in the city that never sleeps, but walk around the New York Motor Show's tiny halls and very soon you may be in danger of drifting off.
Thrilling and packed with big reveals this event is not. However, there are still a few new car unveils that could stave off unintentional narcolepsy – for a few minutes at least.

Just like the country's president, it's a show that likes to flex its muscles, posture a little, but under the surface has very little real substance – and it's dominated by the American manufacturers. Despite that, we managed to push our way past the smelly hot dog stalls and copious coffee shops to find six new models that caught our eye.
Mercedes-AMG GLC 63 & GLC 63 Coupé
Monster truck anyone? GLC 63 will certainly spice up the school run #NYIAS pic.twitter.com/9T4O0Fc5NU

— James Baggott (@CarDealerEd) April 12, 2017
Mercedes reveal the new AMG GLC 63S Coupe ahead of the New York Motor show. 0-60mph in 3.9 seconds – for an SUV… pic.twitter.com/SP4nB6Hhgr

— James Baggott (@CarDealerEd) April 11, 2017

The only real European manufacturer to take the New York event seriously, Mercedes took the wraps off the car it's billing as 'perfectly at home off road or on the race track'. Featuring a 4.0-litre V8 with either 469bhp in standard guise or 503bhp in 'S' trim, it's an SUV capable of hitting 60mph in just 3.9 seconds. With a top speed of 155mph, the Germans say it's a super-sporty car with 'everyday usability'. Prices are expected to start at around £65,000 with first deliveries in October.
Jaguar F-Type 2.0-litre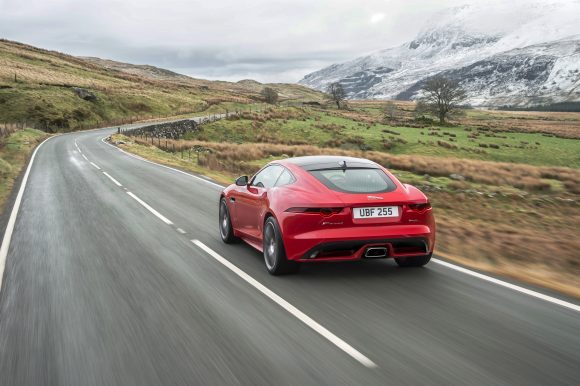 Jaguar has added a 2.0-litre engine option to its F-Type line up. It's got 296bhp and will hit 60 in 5.4s. Check out the new single exhaust pic.twitter.com/uU1xGIiF6C

— James Baggott (@CarDealerEd) April 12, 2017

What's that? A tiny 2.0-litre four cylinder in a hairy-chested sports car? It is indeed, but before you dismiss it out of hand, know this: Small in cubic capacity it may be, but it's still pushing out a not-so-weedy 296bhp. There'll still be many that sneer in the face of such a diminutive lump making its way into Jaguar's flagship, but the firm will be hoping a 0-60mph time of 5.4 seconds, 155mph top speed and a 52kg weight reduction will be enough to see them temper their scowls. It'll also bring the entry-level price of an F-Type £100 under £50k.
Dodge SRT Challenger Demon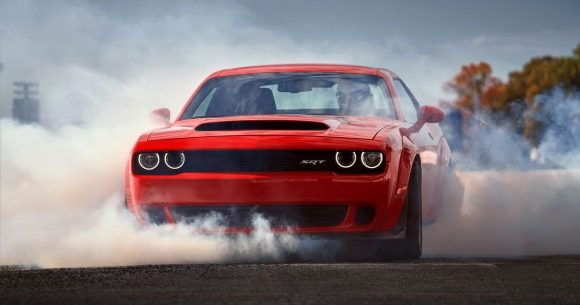 Here's the 840bhp Dodge Challenger SRT Demon. Because you can never have enough horse power #NYIAS pic.twitter.com/fMocjh22TB

— James Baggott (@CarDealerEd) April 12, 2017

Angry name? Check. Muscle car looks? Roger. Ridiculous and quite possibly unusable power output? Oh yes. Meet the 840bhp, Dodge SRT Challenger Demon – a car with so much horsepower that it can pull record-breaking wheelies. The 6.2-litre HEMI-engined monster uses the Hellcat's 707bhp lump and adds a bigger supercharger as well as increased boost pressure to result in an animal that can hit 60mph in just 2.3 seconds. If that claim turns out to be true, it'll put it on a par with a Bugatti Chiron. Bonkers.

Infiniti QX80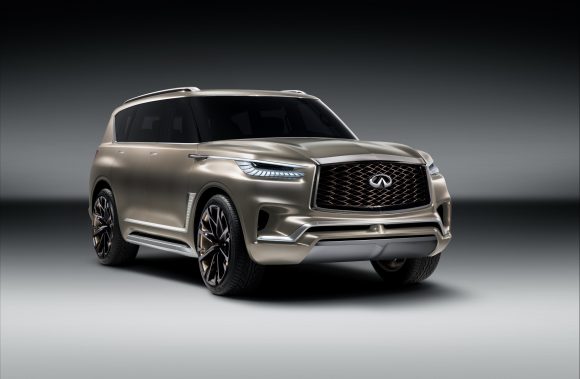 More supersize America from Infiniti and the QX80. Look how it magically shrinks all people who go near it. pic.twitter.com/huNUcHTQcZ

— James Baggott (@CarDealerEd) April 12, 2017

While the luxury arm of Nissan might be having a hard time in the UK, in the States it's really rather successful – so much so that the brand feels a Range Rover-rivalling concept is a good idea. The Infiniti QX80 Monograph is currently billed as a 'design study', but the manufacturer says it signals its intent to enter the large SUV segment. Whether it'll be made remains to be seen, but even if it does, the chances of you ever seeing one in the UK are really rather slim.
Jeep Grand Cherokee Trackhawk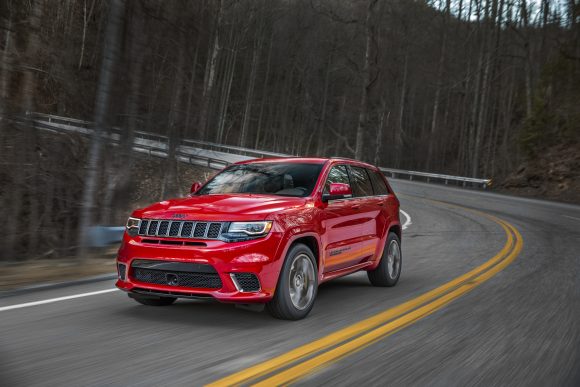 In the seemingly ever-raging battle to produce the world's most powerful SUV, Jeep has made a bold claim for the title with this – the 707bhp Jeep Grand Cherokee Trackhawk. Quite why it's a title any manufacturer wishes to secure is beyond us, but still the Americans have snapped it up nonetheless. Capable of 60mph in 3.5 seconds, a top speed of 180mph and standing quarter-mile in 11.6 seconds, this might just be a Jeep Cherokee that's mildly acceptable to own.
Toyota FT-4X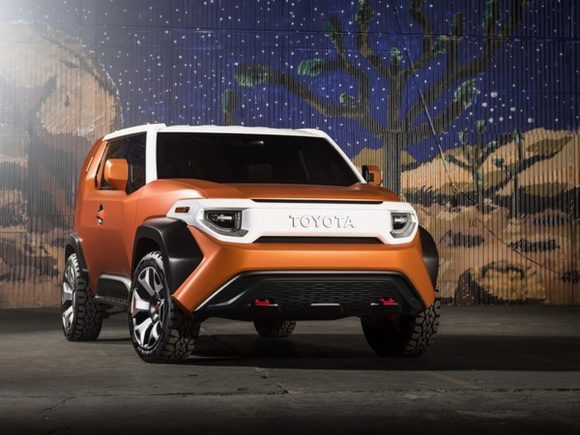 Toyota FT-4X concept. Yeah… pic.twitter.com/A5E6DxZ9WE

— James Baggott (@CarDealerEd) April 12, 2017

Remember the days when you threw a shoebox full of Lego on the living floor and attempted to make something that resembled a car? Well, that appears to be exactly how Toyota's designers created their latest FT-4X concept car. Half grown-up Tonka toy, half fridge freezer, the off-roader's looks can kindly be described as 'bold'. The maker says it hints at what the replacement for its equally visually-challenging, American-only FJ Cruiser could look like, if it ever gets the nod.
MORE: Mercedes reveals AMG GLC 63 and GLC 63 Coupé
MORE: Win a fantastic Easter prize if you sign up for 'CD-Eggs'!
MORE: CDX17 – Four packed-out forums, 20 workshops and much more besides!
On SuperUnleaded.com: Elon Musk Needs To Sort Out Tesla's Factory Parking