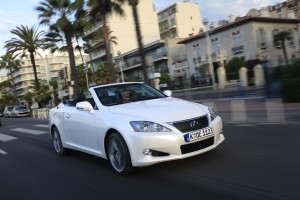 TOYOTA is recalling a further 1.75m cars worldwide to address three separate issues.
Toyota has said the recall only affects 9,367 Lexus IS, GS and LS models in the UK which are only impacted by an issue with the fuel pipe. They have insisted that the cars are safe to drive and owners will be contacted in the coming weeks. The brand has said it is not aware of any crashes, injuries or deaths because of these issues.
This follows Toyota's recall of 6.4m cars in April, of which more than 27 global models were affected including the popular Yaris supermini, Rav4 SUV and Hilux pickup. Toyota has now recalled more than 20 million vehicles in the past five years.

In a statement Toyota said: 'Lexus has found that some pipes may have been produced with particles of the plating on the surface of the gasket seating where the fuel pressure sensor is located.
'This may cause the gasket seating to degrade between the fuel pressure sensor and the fuel delivery pipe, creating the risk of a leak.
'The driver may be alerted to the problem by the smell of fuel while driving, or on leaving the vehicle.
'The work will take about three to four hours to complete and will be carried out free of charge.

'Customers can check whether their vehicle is affected using a registration look-up function in the owners section of the main Lexus website.'