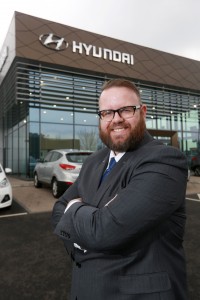 VANTAGE Motor Group has appointed a Hyundai business specialist to lead the growth of the brand in the north-west fleet market.
John Beard, from Oldham, joins Vantage with 15 years of sales experience after working in various roles with Fiat, Citroen, Kia and Hyundai.
Beard will be responsible for introducing the Hyundai brand to businesses across Manchester and the north west, forming relationships with them and familiarising them with their local Vantage Hyundai dealerships in Oldham, Manchester, Preston and Stockport.

He will be based at Vantage Hyundai Stockport, the first Hyundai dealership in the UK to rollout the manufacturer's new corporate identity in 2014, part of the brand's plan to sell 100,000 cars in the UK within the next two to three years.
Beard said: 'I'm really looking forward to building on existing relationships with businesses in the local area, forming new ones, and advising them on what Hyundai can offer. The Vantage team has been incredibly welcoming and great to work with. This is a very exciting time to join Vantage as its relationship with Hyundai strengthens.'
Mark Robinson, managing director of Vantage Motor Group, said: 'John has significant experience in the sales industry as well as strong local knowledge, and so I'm confident he will be able to advise local businesses and communities on what Vantage and Hyundai can bring them.
'At Vantage we have a passion to please, and I'm sure John will be an asset to the company as he embraces our customer ethos.'

Vantage Motor Group was founded in Harrogate, North Yorkshire, in 2003. The group now has 21 dealerships across northern England and the west midlands representing Toyota, Kia, Citroen, Honda, Hyundai, ŠKODA, and Lexus. Turnover to the end of 2014 was £174m.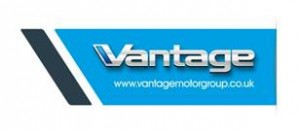 MORE: Former Autotrademail staff launching new trade-to-trade service
MORE: Empower yourself with the use of data: Invaluable advice from iVendi at Silverstone on June 9
MORE: One-third of email leads are not answered by dealers
MORE: Blog: Are you prepared for the driving licence changes on June 8?
On superunleaded.com – Get Into – And Out Of – Tight Spots With The All-New BMW 7 Series