VOLKSWAGEN has confirmed that it has stopped taking orders for its plug-in Passat GTE model, meaning half of the firm's electrified cars are now unavailable to purchase new.
The firm says it is experiencing "unprecedented demand" for its two plug-in models – the Passat GTE and Golf GTE – and has had to stop taking orders temporarily for both models until demand can be met, with both factories said to be at full capacity.
Both vehicles are experiencing "exceptionally" long wait times between order and delivery, although Volkswagen wouldn't confirm what the delays were on the two vehicles.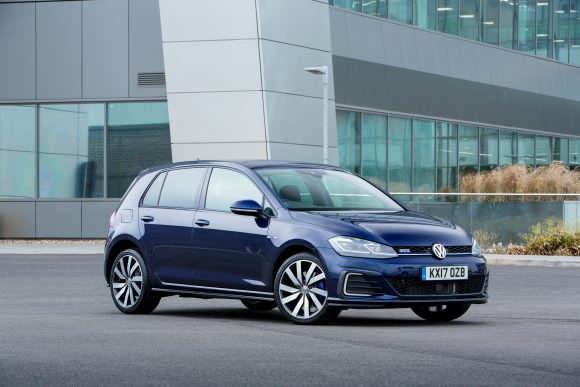 Mike Orford, head of press and public relations at Volkswagen UK, said: 'Both the Passat GTE and Golf GTE are unavailable to order at the moment. Rather than tell customers that they've got an exceptionally long wait when they come in, we've paused our order books for both cars.
'We're satisfying the orders that we've got as much as possible.'
In January, the German manufacturer announced it was closing the order books for its Golf GTE because of high demand and 'production bottlenecks'. Over three months later, the orders have still not been resolved and the car can still not be ordered. Orders for the Passat GTE were stopped last week.
The Golf is built in Volkswagen's home town of Wolfsburg, while the Passat is built at a factory in Emden, Germany.

Both cars use a 1.4-litre petrol engine paired with an electric motor. Each can run for up to 31 miles on electric only, and have proven a big hit with company car drivers, where savings can be made on company car tax owing to the vehicle's low CO2 emissions.
A spokesman said that a facelifted Passat is expected to hit showrooms at the end of 2018 and should solve issues for the Passat, although there has been no word on when the Golf GTE's production backlog will be resolved.
A page on Volkswagen's own UK website also reads: 'Due to unprecedented demand, leading to long delivery lead times, Passat GTE is currently closed to ordering.'
The same message also reads on the Golf GTE page, too.
Volkswagen's two fully-electric cars, the e-Up! and e-Golf are still available to order, with demand for e-Up! said to be 'less high' and demand for the e-Golf said to be 'fairly good'.
Volkswagen has already unveiled its future electric car concepts, with its 'ID' range. So far a Golf-sized hatchback, a crossover and a microbus have all been confirmed. The first of the ID range is at least 18 months away and will be built on a separate production line.
MORE: Shake-up at Volkswagen to allow faster decision making
MORE: VW hands over 100th Golf GTI TCR to customer at Autostadt, Wolfsburg
MORE: CDX 2018: SUMO your staff, your service and increase your success!
On WorkshopMagazine.co.uk: Pendragon announces expansion of SMART operations