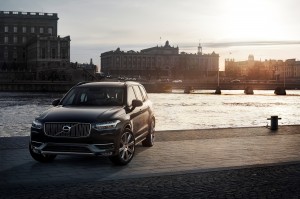 VOLVO has revealed exact details about what XC90 buyers in the UK can expect when the first examples of the luxury SUV are delivered to customers here later this year.
More than 1,000 people in the UK are already looking forward to taking delivery of an XC90, having placed their orders in the past two months or so. Order books opened in December and production of the vehicle started in January.
The Swedish manufacturer says it hopes to sell 4,500 examples of the seven-seat SUV in Britain during the remainder of this year, rising to 5,000 annually from 2016 onwards.

And in announcing that figure, the company is making something of a statement of intent – that it is going after four key German rivals: Volkswagen (with their Touareg); Audi (Q7); Mercedes (M-Class) and BMW (X5).
There's no doubt XC90 is a crucial car for Volvo. Last year, Alain Visser, senior vice-president for marketing, sales and customer service, told Car Dealer: 'XC90 is a Volvo-made car from A-Z which is the first time ever. For us there is an element of pride. We want to become a true premium brand.'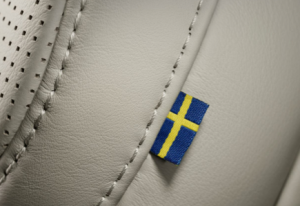 All XC90s will be fitted with engines from Volvo's new four-cylinder Drive-E engine range, designed to provide a combination of high performance and fuel efficiency.
Three engines are available for UK customers:

Diesel D5: 225hp/470Nm of torque/48.7mpg (combined) and 149/km CO2.
Petrol T6: 320hp/400Nm of torque/35.3mpg (combined) and 179/km CO2
Twin-engine T8: 318hp petrol and 82hp electric motor/400+240Nm of torque/113mpg (combined) and 59/km of CO2.
All UK XC90s will be fitted with seven seats, although five-seat variants are being supplied to other markets.
And the expected best-seller will be the D5, expected to take 75 per cent of sales.
We're driving the XC90 on the media launch in Spain this week… so watch this space for more news. Meanwhile, one of our favourite features of the car so far? The little Swedish flag stitched into the passenger seat!
MORE: Volvo to shun some of the world's top motor shows this year.
MORE: XC90 online sale – we didn't admit it, but we were surprised!
MORE: Volvo powering ahead with increased sales