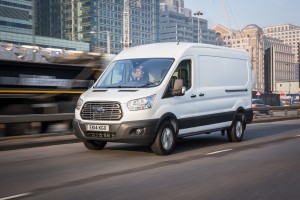 WHITE Van Man is still alive and kicking.
Research by Direct Line for Business shows white remains the colour of choice for van drivers.
Of the 3.3 million vans registered LGVs on British roads, a whopping 57 per cent (1.9 million) are white.

New colours have been launched over the past decade, but white remains the number one choice for van drivers.
The second most popular colour is silver. More than 360,000 vans – 11 per cent – are silver, a huge rise in the past few years. In 2003, just three per cent of vans were that colour.
Blue, which traditionally was the favourite colour after white, is now only third on the colour charts.
Jazz Gakhal, Head of Direct Line for Business, said: 'White vans have assumed their own place in modern British folklore, transporting the goods and services for businesses across the country. The increase in the number of LGVs purchased in the last 12 months is a healthy sign that small businesses and tradesmen are investing in their enterprises and potentially expanding.'

MORE: Ridgeway and HPI announce new partnership 
MORE: Dealers supporting new classic car show at London Docklands