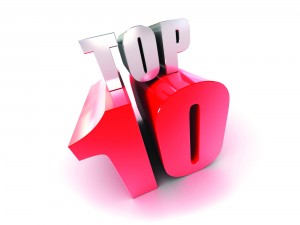 IF YOU haven't registered for this Friday's Car Dealer Conference yet we thought we'd bring you 10 reasons why you really MUST bag a free ticket.
The event, which is being held at the Heritage Motor Museum, Gaydon, on Friday starts at 9am and finishes in the afternoon.
Click here to register for your free tickets to the event using our online booking system, but if you can't decide here's why you should be there:

1. Entitled 'Make More Profit', all 10 expert speakers will show you how to maximise profits at your dealership.
2. Search engine giant Google has signed up to speak – with automotive expert Alex Rose revealing exclusive research into the convertible market.
3. Headline sponsors Pro-Align will be showcasing a very clever and unique way to maximise takings in your service department.
4. Every delegate will be entered into a free prize draw for an iPad Mini – with the winner drawn at the end of proceedings.

5. The Expo area has 20 stands from a variety of motor trade suppliers – all with brilliant ideas to help you make more cash.
6. 3M will be wrapping a Nissan Leaf live at the event to show you how you can offer your customers lucrative personalisation options in your dealership.
7. A former member of the Flying Squad turned motor trade lawyer, Trading Standards, the FLA and an automotive professor will be on hand to answer your questions in a special Q&A session.
8. Delegates will be treated to a very tasty free lunch as part of the day.
9. Once the Conference proceedings are complete, delegates are free to have a look around the amazing cars in the Heritage Motor Museum's collection.
10. It's completely FREE to attend – and there are still a handful of places left to attend. Register for your ticket here.
The entire Car Dealer team will be on hand at the event and we'll also be revealing the exciting destination for this year's Bangers4BEN event.
It really is an event not to be missed. The team and I look forward to seeing you on the day.