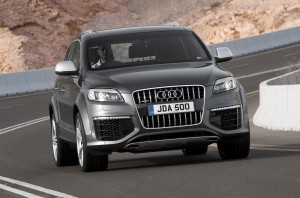 THREE Audi variants proved to be the fastest selling cars on Auto Trader in April.
Figures from the country's leading digital automotive marketplace revealed a clean sweep for the German car maker – however, regionally, the data painted a very different picture.
In four regions, the 2012 Nissan Qashqai topped the list of speedy sellers, with both diesel and petrol variants performing well.

However, this strong regional performance was not quite good enough to elevate either car into the national top 10.
Karolina Edwards-Smajda, Auto Trader trade solutions director, said: 'The April data continues to demonstrate the importance of pricing to the live retail market to optimise speed of sale.
'On average, cars in the top ten were 99 per cent aligned to their optimal price position, based on our comprehensive retail price intelligence.
'But the regional figures also underline the need to adopt a local view to demand and sourcing strategy based on regional desirability. The 2012 Citroen DS3, for example, may have been the fastest selling car in Yorkshire, but it only appeared in 178th place nationally.'

MORE: Car Dealer Conference and Automotive Expo is a record breaker!
MORE: Wessex Garages helps Bron Afon with 100 per cent electric van
MORE: City Auction Group makes major investment in technology